Single Family Rental "SFR" asset manager focused on acquiring distressed properties in workforce housing neighborhoods for cash flow and appreciation.
Green Residential "GR" is vertically integrated and has been managing single-family homes since 2011 and currently manages 1,150 homes with offices in Houston and Austin, Texas.
We have a proven reputation of excellence with our clients and an expert team to provide superior service.
Leon Green
PRESIDENT, CPA
Leon is a Houston native and third generation real estate investor. He started Green Residential in 2011 which is now considered one of the top property management and leasing companies in the city. Leon provides hands on oversight for day to day business operations managing 1,150+ properties and 32 team members. Leon enjoys being a property manager and appreciates the responsibility of taking care of owners' assets. 
Leon received a Masters of Science in Accounting and a Bachelors of Business Administration from Southern Methodist University in Dallas, TX. After graduating from SMU, he spent five years working as a CPA and external auditor for Deloitte & Touche LLP. Leon and his wife are proud parents of three.
John Holland
HEAD OF ACQUISITIONS
John is a Houston native and an experienced real estate investor. He previously worked in New York City for 10 years as Director of Acquisitions for a portfolio company of the Blackstone Group, and at Phoenix Realty Group, an institutional private equity fund manager. Over the course of his career, John has personally and professionally acquired, managed and sold over 3,000 apartments and homes totaling $1B+ of transactions.
John holds a Bachelors of Business Degree with a major in finance from University of Texas at Austin. He began his career as an analyst in the CMBS loan origination group at UBS AG. He later became an adjunct professor at the New York University Schack Real Estate Institute, and is an active member of the Covenant House charity for homeless youth. He currently resides in Houston with his wife and two children.
Burton Hanson
SENIOR VICE PRESIDENT
Burton is a 4th generation Texan and has 12 years of business development, sales, and client management experience. Before Green Residential, Burton most recently worked for Capstone Realty in Louisville, Kentucky where he helped oversee the property management and leasing of 4M+ SF of office/industrial space.
Burton graduated from Louisiana State University with a Bachelors of Science in Business Finance and also received a Masters of Divinity from Southern Seminary. Burton resides in Austin, Texas with his wife and son.
Darryn Clark
Director of Construction Management
Darryn was born and raised in Durban, South Africa. Prior to joining Green Residential, Darryn had a 12 year career in the private super-yachting industry. Starting as a junior deckhand, he embarked on an 8 year ascent through the ranks to Captain, where he managed a crew of 20 aboard two of the worlds' most prestigious private super-yachts. As Captain of these 250+ ft vessels, Darryn managed $30 million in maintenance and renovation projects and successfully navigated multiple Atlantic crossings, the straights of Gibraltar, Messina and the Panama Canal.
Green Residential – Affiliated Service Provider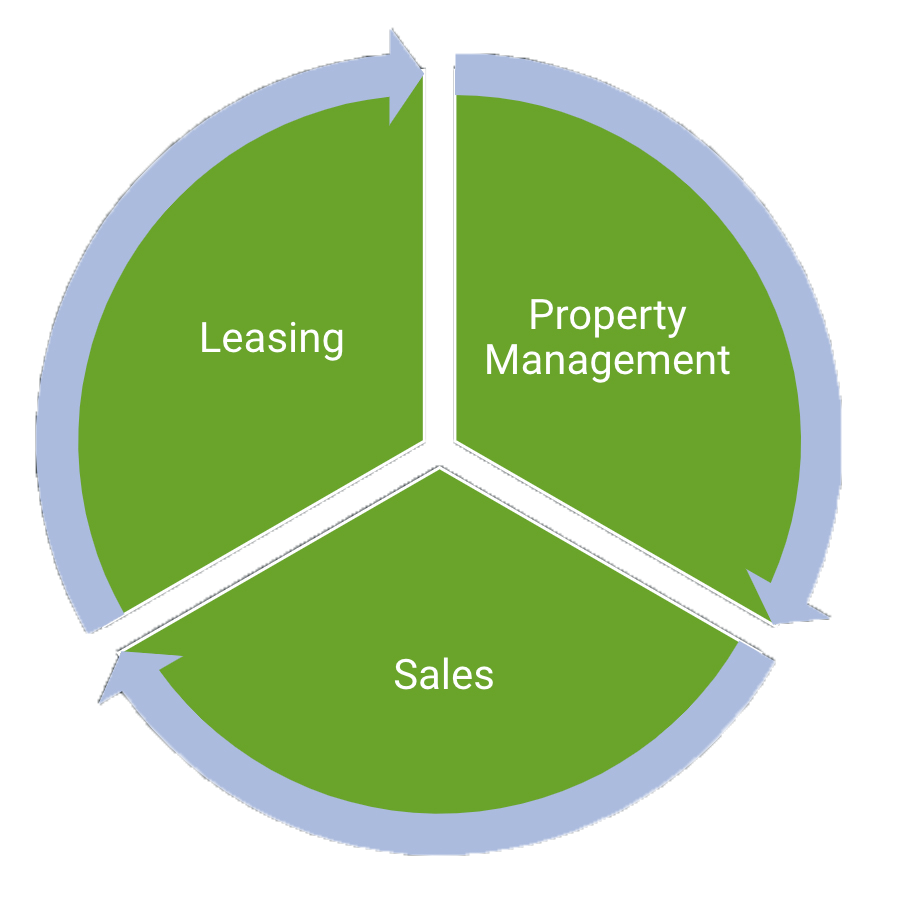 GR SFR FUND LTD – 10MM Equity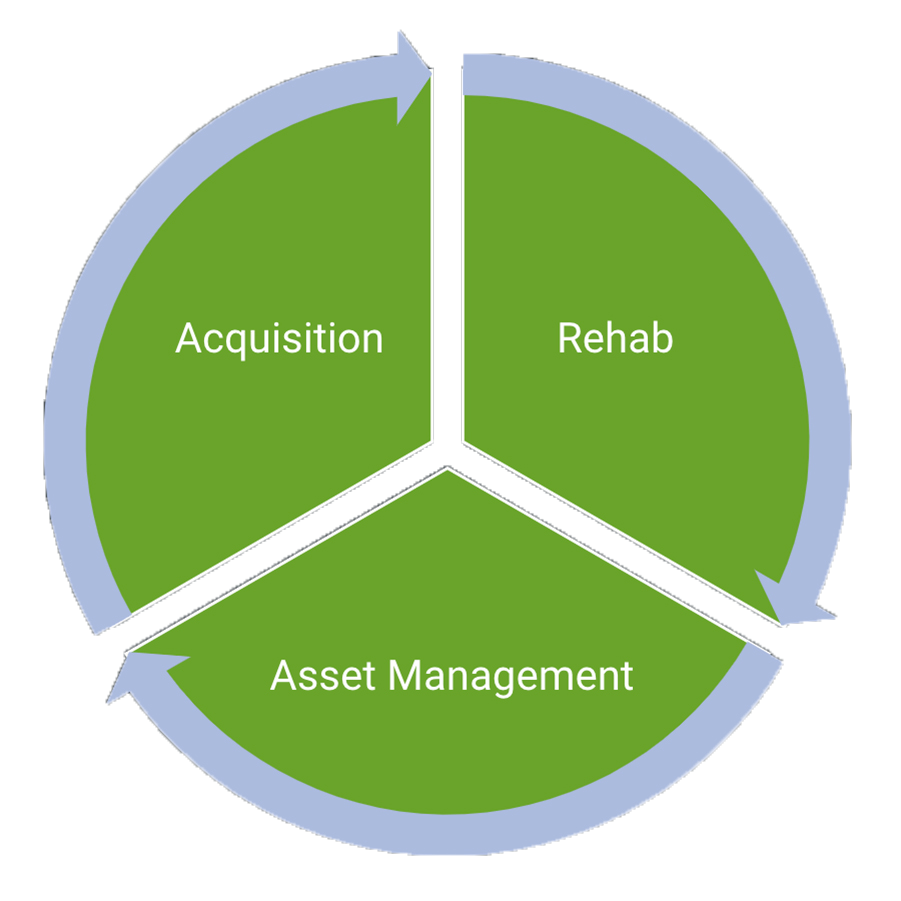 Opportunity - Workforce Housing
GR has the opportunity to buy distressed single family workforce housing at discounted prices in Houston, San Antonio and other Texas MSA's.

Upon acquisition, GR performs value-add renovations, leases to qualified tenants at attractive yields, and provides best in class management services.

After a +/- 5-year hold, GR will sell the assets realizing the most value and return for investors.
GR is targeting a net returns to investors of 15-18% IRR, 2.2x multiple, and 8-10% cash on cash return upon stabilization.

GR believes these investments provide strategic diversified downside protection in growing cities within strong working communities. 
Capture 1.5–1.8x in equity value upon rehab and 7–10% annual yield on lease
Buy 10–12 homes per month

Lease & hold
Stabilization + Cash Flow
Distribute cash flow to investors

Maximize occupancy

Preventative maintenance plan
Sell portfolio to institutional buyer

Retail sale to individuals
Why Invest in GR SFR FUND LTD ?
Why Invest in Single Family Rentals ?
Why Invest in Workforce Housing?
SURGING DEMAND IN WORKFORCE RENTALS
THIS WEBSITE IS PROVIDED FOR INFORMATIONAL PURPOSES ONLY AND DOES NOT CONSTITUTE AN OFFER TO SELL SECURITIES NOR A SOLICITATION OF AN OFFER TO PURCHASE SECURITIES. SECURITIES WILL ONLY BE OFFERED TO DESIGNATED OFFEREES PURSUANT TO A DEFINITIVE SUBSCRIPTION AGREEMENT, LIMITED PARTNERSHIP AGREEMENT, AND RELATED MATERIALS, WHEN AVAILABLE. THE TERMS SET FORTH HEREIN ARE PRELIMINARY AND SUBJECT TO CHANGE WITHOUT NOTICE.
The sole purpose of this website is to provide information to potential lenders, investors or business partners in deciding to proceed with a further investigation and evaluation of the "Fund" in connection with the investment opportunity described herein. This website does not purport to contain all information that may be material to a prospective lender, investor or partner. Recipients of this document should conduct their own evaluation of the investment. No representation or warranty is made, expressed or implied, as to the accuracy or completeness of any of the information contained in this website. The information contained herein is current only as of the date hereof and you should not, under any circumstances, assume that there has not been any change in the matters discussed herein since the date hereof.
Any financial information, including without limitation historical, current or project market conditions or property performance, contained in this presentation represents the subjective views of Green Residential based on various assumptions which the General Partner believes are reasonable, but which may or may not prove to be correct. Any and all such information involves known and unknown risks, uncertainties, and other such factors, which may cause the actual results, performance, or achievements of the Company to vary from the General Partner's forecasts and projections. Industry experts may disagree with these assumptions and with the General Partner's view of the market and the prospects for the investment. Descriptions of prior performance in this document should not be regarded as representations of future performance by the Company. Past performance of the property described herein or of properties managed by any affiliate of the Company is not indicative of future performance by the Company.
Certain of the statements in this website consist of, or contain, forward-looking statements. Those statements include references to the Company's investment objectives, targeted return, targeted cash flow, net operating income, timeline, investment strategy, anticipated or estimated performance and risk management, as well as statements containing words such as "expects" or "expected", "projected", "estimated", "believe" or "belief" or symbols such as "+/-" or "≅". Forward-looking statements are inherently speculative and should not be relied upon in making an investment. There can be no assurance that the results reflected in any such anticipated or estimated summaries of performance, targeted returns or targeted cash flows will be realized by the Company. Actual results of the Company will vary from the estimates of performance and targets contained herein, and those variations may be material. Furthermore, the Company may not be able to achieve its investment objectives due to various risks. This document is not intended to provide legal, business or financial advice. Please consult your applicable professional for such advice. The General Partner disclaims any obligation to provide recipients of this website with any updates or supplements to this document at any time or for any reason.
By accepting this website, each recipient agrees that the subject matter hereof and all of the information contained herein is of a confidential nature and that the recipient will treat it in a confidential manner and that it will not, directly or indirectly, use or disclose or permit its affiliates or representatives to use or disclose any information regarding its receipt hereof or any information contained herein to any other person or reproduce this presentation, in whole or in part, without the prior written consent of the General Partner.