Any landlord knows that inside amenities attract the tenant, but the backyard's what seals the deal. It's hard for renters to find a great backyard that's well maintained and attractive. For that reason, you want to make sure your property's backyard is breathtaking. However, when you're on a budget, you might begin to second-guess your decision to redo the backyard. Don't worry; there are plenty of things you can do to spruce up a backyard without breaking the bank.
1. Use Planter Boxes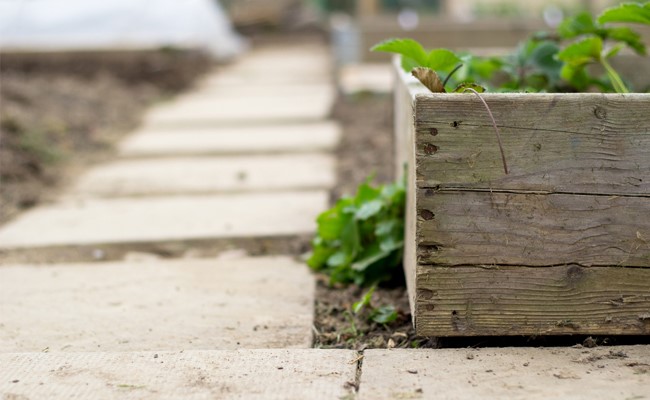 Flowerbeds are beautiful, but they take a lot of work, and they aren't ideal for small yards. For that reason, planter boxes are the perfect solution. They basically eliminate the need for weeding and can be used in any part of the yard to bring a pop of life and color. They're also versatile enough to be used with any backyard theme, and they come at an affordable price.
2. Add Lighting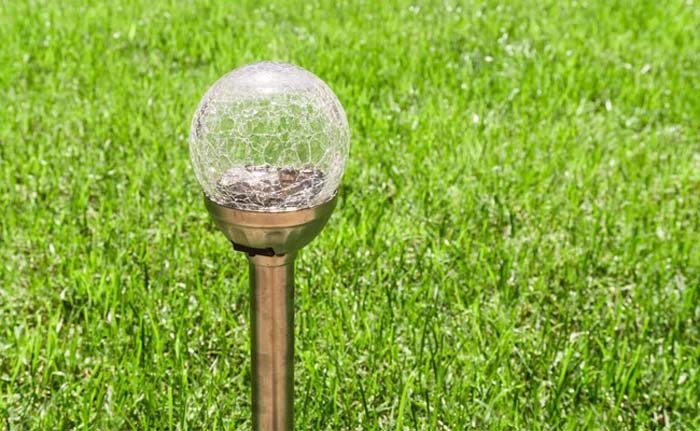 Your backyard may look lovely in the daylight, but when the sun goes down, it takes the charm with it. It doesn't have to be that way. Lighting is an affordable way to give your backyard a million-dollar makeover that'll look great 24/7.
Permanent lighting can be costly, but standing lanterns to line the back steps are an affordable fix. Rope lighting can also be used to separate clearly the grass and the landscaping, and tiki lights are great around your patio – not to mention that they help to keep mosquitos away.
3. Clean Up the Clutter
It's amazing what a little cleanup can do to your yard. Think, "Out with the old, and in with the new," and clean up your yard. Remove dead leaves, fallen tree branches, and outdated lawn art. Prune wild hedges and bushes, and weed the flowerbeds.
If you have a patio or deck, get rid of excess furniture, and allocate a bin for children's toys. You'll also want to make sure that there's a special place for yard tools and that your hoses are always wrapped up nicely. Once you've cleaned up the space, you can see what really needs to be updated and what looks great by itself.
4. Incorporate Shade
Shade's a powerful commodity in the backyard, particularly in high temperature areas. Not everyone can afford to add an awning over his or her patio or deck, but most people can afford a sleek umbrella.
It's also a good idea to plant a tree strategically, so when it grows, it'll create shade without blocking too much of the house. Besides the visual appeal, adding a shade tree can save you money by raising your property's value.
5. Plant Weather Resistant Plants
Weather-resistant plants are every landlord's best friend. They fit seamlessly into the area but require little maintenance. These types of plants are usually native to the region, which means that you can purchase them for very little, or even find them for free. Because weather-resistant plants need less water, you can save on your water bill and on yard maintenance, which gives you a little extra spending money to put toward even more yard improvements.
6. DIY Décor
If you take a look at websites like HGTV and Pinterest, you'll find a vast assortment of DIY ideas for backyard décor. Though some projects will require more time and money than they're worth, others will prove to be the perfect, simple upgradesthat your backyard desperately needed. These projects can be as complex as making your own furniture or as simple as making a simple sign for the garden. Either way, a little intuition and creativity can save you serious cash without sacrificing good design.
7. Install Exterior Mirrors
Mirrors, placed strategically in an interior room, can give the illusion of more space. Mirrors on the outside do the same thing, even though they're a little less common. If you have a small yard, consider adding a couple of rustic mirrors to the side of the house or fence. It's a modern-chic design idea and may be just the extra thing you needed to fill your vacant rental property, thanks to the illusion of space that it provides. It also adds unique charm to the area.
8. Straighten Out the Look
Clean lines are everything, when it comes to great landscaping. If your backyard has crooked and undefined lines between the grass, pathway, and garden areas, it'll look like there's no landscaping at all. It doesn't cost too much to add some definition and to separate the distinct areas. You might line up some bricks between the grass and flowerbeds, or dig a small trench between the patio and grass, and fill it with attractive stones. This is a small and inexpensive change, but it'll look like a million bucks.
9. Build a Patio Area
If you don't have a patio area, put in one. You can do this yourself by clearing away some of the grass, leveling the dirt, and laying bricks or stones across the flat surface. It's also fairly inexpensive to have someone pour a concrete pad for you. Then, all you need to add is a cover, such as an awning, a pergola, or an umbrella, and some attractive, weather-resistant furniture. Having a place to lounge in the backyard is one of the most attractive commodities to renters.
10. Paint Your Patio
If your existing patio needs a facelift, try taking a coat of paint to it. You could paint it one solid color, or use some stencils to create a pattern. If your patio's made of large, square stones, paint it like a checkerboard. You could also paint fat stripes in alternating colors. It's the perfect way to add some charm to the area, and bring the backyard to life.
Maintenance at Green Residential
Managing the property after it's been landscaped won't be an easy job, but we can help. Our team of experts will take care of your property, down to the smallest detail. We can keep your newly-renovated yard looking great, and you won't have to lift a finger. For more information about how we can take the stress out of managing the landscaping of your rental property's backyard, contact us today!