What's the point of investing in a rental property if you don't get a decent profit out of it? All the management, repair, and communication aren't worth the time and financial cost unless you're getting some return.
But not everyone sees income from their Houston and Katy rental properties. Some landlords spend more money than they earn. Others see a profit, but barely enough to cover costs.
Thus, many landlords continually look for ways to boost the income from their rentals. Some opt to buy more properties in the hope that they'll be more successful than the initial purchase or two, but it's smarter to fix a problem rather than try to ignore it and move forward.
Instead of letting your hard-earned income sink into something you might not get back, concentrate on getting money to flow in the right direction. Here are 15 solid suggestions.
Organize Your Finances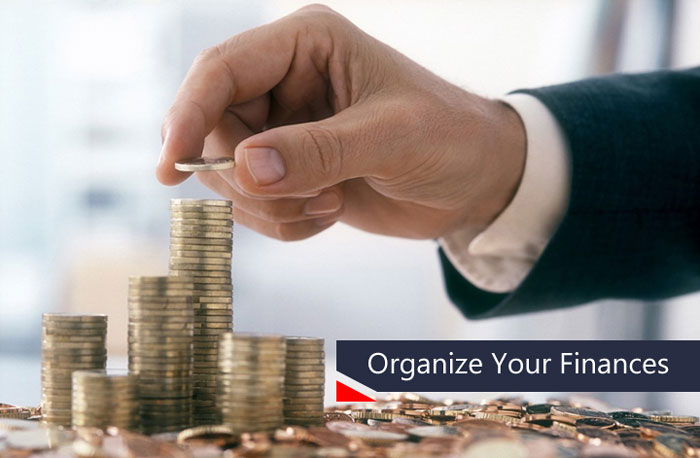 As in your personal budget, when you don't keep track of your finances, it's easy for minor expenses to fall through the cracks and amount up. Twenty dollars for a repair part might seem like nothing at all, but if you shop around, you might find the same part for $15.
Saving $5 doesn't seem like much, but it adds up if you're dealing with a hundred units. In addition, examine your mortgage rate and any other loans you're holding, to see if there's a way to lower your interest.
You can often take out another loan at a lower rate to cover the original, higher-interest loan, which means you'll spend less in the long run.
Watch for Real Estate with Potential
This means carefully monitoring the market. Before buying a property, look for neighborhoods that have great schools, expanding commerce, local transportation, and other amenities that will attract high-quality renters.
Screen Tenants
Always require an application process and run background and credit checks on prospective tenants. This will allow you to raise the rent and avoid bad tenants who don't pay on time and destroy the property.
"One of the best ways to diminish vacancy and turnover rates is through proper tenant screening," as we stated in one of our blog posts. "While first impressions can tell you a lot, you need more than a brief meeting to determine who you're dealing with. It's imperative that you perform a comprehensive evaluation of every tenant you consider."
4. Consider a Renovation
If your property is run down and needs updating, then making a profit is inevitably going to be a struggle. Low-quality properties always require a lot of money for repairs, and landlords can't charge as much for rent.
Before abandoning a low-income property, consider the potential for renovations. A fresh coat of paint, a new vanity unit in the bathroom, granite countertops in the kitchen, and other relatively small yet high-impact changes will let you raise the rent and increase your profit. Such updates may also substantially lower your maintenance costs.
Find a Way to Raise the Rent
There are other ways to raise the rent strategically. Aside from tackling a renovation, you can raise the rent steadily; say, between one and three percent each year. This should enable you to remain competitive while bringing in more revenue, and many tenants won't move if you raise the rent by only small percentages.
Try Something Else
Perhaps your rental property isn't bringing in great revenue because you jumped into the wrong market. It might be time to try something else. If you own a single-family home, for example, you can do more than just rent it out to a family.
"Traditional landlords get a lot of press and admittedly, it's a fine way to learn the ropes," says an article from the Real Estate Tipster blog. "However, if you're ready to expand, then you need to focus…. You can wring out more cash flow by adapting your rentals to your local market."
You could turn the structure into dormitory housing, convert it to a rooming house, or propose it as corporate housing. Depending on your preferences and the market in that neighborhood, any of these options could be more profitable and enjoyable for you.
Keep Your Properties Filled
Vacancies eat a lot of cash. Avoid vacancies with strong marketing tactics and by encouraging long-term tenants. When you offer properties that are well maintained and managed, tenants are less likely to move.
Minimize Tenant Turnover
In addition to keeping your tenants in the property, don't forget about the cost of tenant turnover.  When you land tenants who pay their rent consistently and take care of your property, offer incentives to make them stay. Make your property a place they want to live and provide great management they can appreciate.
Capitalize on Late Fees
It's great to show compassion, but we speak about rent collection, late fees are there for a reason. They discourage late and missed payments, which keeps you in the green, and create a revenue stream that brings in more money for you.
Generate Further Revenue Streams
There are plenty of ways to make money on site. You might install a coin-operated laundromat, for example, or place vending machines on every floor. In a single-family rental home, you can charge for monthly cleaning services. After you pay the cleaners, you can pocket what's left.
Monitor Online Reviews and Ratings
If you run a large, commercial rental property, find out what people think about it by hunting up online reviews and ratings. These will indicate what tenants love about living in your property and what they hate. You'll have feedback that can help you improve the tenant experience and keep your units filled.
Set Goals

Goals help you measure your progress and bring in more revenue. Real estate investors should always set specific goals for their investments. Once you've set a financial goal, fix up your rental units to make sure you achieve it.
Purchase Property Wisely
Evaluate fully the market and revenue potential of every property before you buy it. Study other rental properties in the neighborhood to determine whether you might be able to make a profit. Also, check the property for signs of deterioration that could damage your returns and repel high-quality tenants.
Offer Storage Units
Providers of self-service storage units are making a killing in the rental arena right now. Many tenants are regularly looking for storage, particularly when they live in small apartments. By offering on-site storage units or a nearby alternative, you can make your tenants happy and see increased revenue.
Hire Property Managers at Green Residential
At Green Residential, we know what it takes to keep a property in great shape for your tenants. When tenants are happy with the quality of maintenance and other services, they're more likely to stick around.
We can also help with the application process and tenant screening to ensure you're getting the best possible tenants for your property. For more information about the many ways we serve landlords in the Houston and Katy areas, contact us today!