Conroe Property Management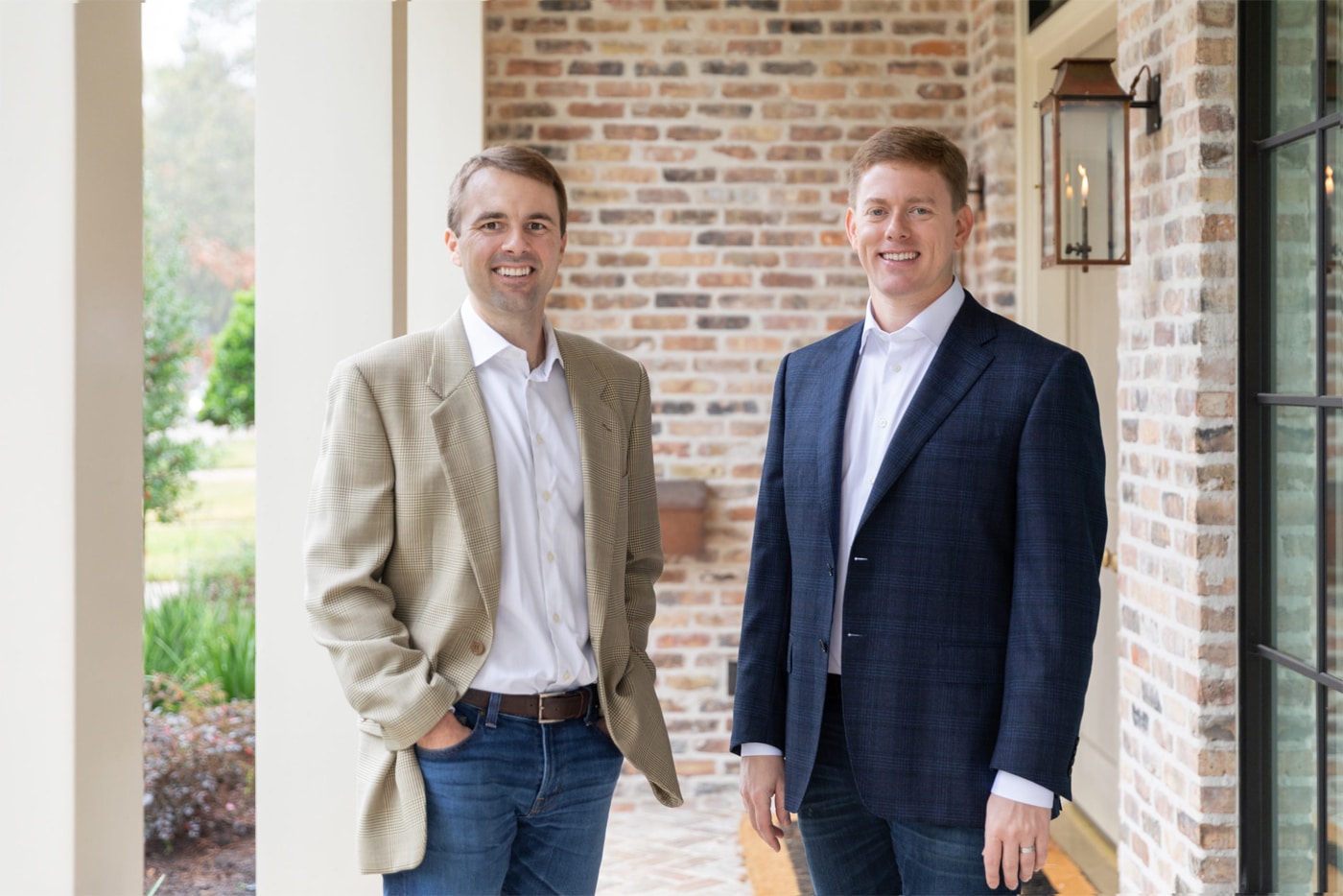 Burton Hanson, Senior VP, and Leon Green, President of Green Residential
Property Management Services offered in Conroe
At Green Residential, our flat-rate management fee helps to keep your rental property profitable. For your convenience, we make sure owners receive an electronic accounting statement which includes a copy of any invoice paid during the previous month. We invest in web-based technology to make sure our team responds promptly to requests from owners, investors, and tenants. In addition, Green Residential minimizes the number of homes each employee is responsible for managing. This allows our clients to receive the professional attention they deserve.
We screen all prospective tenants at no cost to our clients. We screen tenants based on their credit, employment, and rental history, as well as conducting a criminal background check. We don't collect a management fee if you aren't paid, therefore we have an incentive to find the best tenant for you.
By having a Certified Public Accountant (CPA) oversee the finances of each home under management, we provide Green Residential clients with the comfort of knowing the income, expenses & security deposits related to their property are being taken care of by a professional.
Our professional leasing team ensures that each owner's property has the best opportunity to be leased quickly. These leasing services include rental price analysis, professional quality photography, listing home on the local MLS, and prompt responsiveness to potential applicant inquiries.
Our web based technology allows us to collect rent from tenants electronically and distribute rent electronically to owners at no additional charge to either party. We assess late fees and send notices when a tenant fails to pay rent on time. All late fees are passed on to our owners.
We believe that the photographs we take and use for our rental listings are important because they entice prospects to view our homes. We invest in top of the line cameras and digital photography software to provide professional quality photographs.
We provide clients with dependable, quality repair & maintenance services that can be trusted. Our administrators and contractor are the best in their category whom we have worked with for years. We understand how highly residential owners value their property, so we make sure to show their homes the amount of consideration and care they would themselves. Our prompt repair & maintenance program is one of the ways we excel.
Evicting a tenant may be one of the most unpleasant parts of being a landlord, but it can also be vitally important. Our clients can rely on our professional assistance when having to deal with this uncomfortable task.
We monitor a 24 hour support line during non-business hours to ensure that tenant emergencies are promptly responded to in order to provide excellent customer service to our tenants and ensure our Owner's property is protected.
Why Homeowners Trust Green Residential Property Management in Conroe
We offer experienced residential property managers who can provide each of our clients with quality service that is tailored to meet their needs. From leasing to tenant screening to repair & maintenance, we know exactly how to manage all aspects of residential rental property. When you choose Green Residential, you choose a property management service you can depend on.
But Don't Take Our Word For It!
See What Our Happy Customers Have to Say.

"We gave all of our apartments & single family home portfolio to be managed by Green Residential and they go above and beyond to make our tenants happy & keep our properties in great shape. By working with Green Residential we can now focus on acquiring more properties and not worry about the rest."

 Highly recommend them to anyone 
"Green Residential is an excellent manager. I would highly recommend them to anyone. I've been an owner and investor in residential real estate for 15 years and Green Residential is the best property manager I've worked with. The staff is extremely high quality providing a great experience for both my team and my tenants."

 Partner to manage all our properties 
"Based on the time of response, effective communication, automated systems, and streamlined processes in place, we selected Green Residential as a partner to manage all our properties going forward. We are very pleased with Green Residential and look forward to many years of working together."








Green Residential Guarantees
Looking to Buy Property in Conroe?
If you're considering buying property in Conroe, contact Green Residential to find out how we can help. We're a professional, experienced property management company with over three decades of experience serving the Conroe area and we take pride in serving our clients.
We offer a full service property management package that includes access to a reliable network of fully vetted maintenance personnel, rent collection services, tenant screening, and so much more. We also have a free home search tool on our website that you can use to get a free property management analysis on your Conroe home. Contact us today!
Conroe, Texas: What You Need to Know Before Buying a Home
By putting a little distance between itself and Houston, Conroe, Texas gets to be the seat of Montgomery County, and a popular destination for both new homeowners and property investors. If you're thinking about looking at properties in the Conroe area, here's a little useful information on the city and what it offers homebuyers.
Location
Conroe is farther from Houston center than many other regional cities and suburbs, though it's still an official part of the greater Houston metropolitan area. It stands about 40 miles north of Houston, so it's a 45-minute or longer drive for commuters.
The city is about 37.9 square miles, and connects with Interstate 45 to the south (the most direct route to Houston). You can expect hot, humid summers here, but moderate winters.
Area History
Conroe was named after the Union Cavalry officer Isaac Conroe, who came from Houston to establish a sawmill in this area in 1881. Because the area was surrounded by a piney wood forest, it became a high-demand location for the lumber industry.
Thanks to the contributions of the lumber industry (and of course, the oil boom of the late 1800s and early 1900s), the population steadily grew, and the town became wealthy. The accumulating wealth of the city continued throughout the 1930s, when the city's oil profits gave it a higher per-capita millionaire population than any other city in the nation.
Through the ensuing decades, the oil and lumber industries have remained, though the initial boom conditions have subsided. For much of the latter part of the 20th century, and early 21st century, not much changed in Conroe. In 2007, however, a fresh boom of new home construction and population growth occurred.
Demographics and Income
Conroe is one of the more populous cities in Houston, with a population of 61,268, but a density of 1,125 per square mile. That makes it less packed than Houston's 3,500 population density, in fact, one of the least-dense suburbs in the area.
The median age is 33, and 52 percent of the population married. Almost 84 percent is Caucasian, so it's less racially diverse than the Texas average, though 30 percent of the residents speak fluent Spanish.
The median income in Conroe is just above $50,000, which places it very slightly below the median for Texas overall. The top employers are the Conroe school district, the Conroe Regional Medical Center, and the government of Montgomery County.
The Education System
The Conroe Independent School District covers a wide area, and is home to many elementary schools, middle schools, and high schools. There is also a handful of private schools.
Overall, the Conroe school district scores a 7 out of 10 on GreatSchools.org, which situates it well above the average. Conroe is also served by the Lone Star College system, primarily by the Lone Star College-Montgomery Campus and LSC University Center. The EMCID Center and the Conroe Center are additional options.
Things to Do
The top attractions in Conroe include:
Lake Conroe. Only seven miles away, Lake Conroe is a popular destination for local residents—especially in the summer. With an area of nearly 33 square miles, much of Lake Conroe sits in unincorporated Montgomery County. It's popular for swimming, fishing, boating, camping, and other recreational activities, and is host to many local businesses.
Conroe also has an intricate parks system, with several small- to mid-sized parks throughout the city. One of its most popular destinations is Candy Cane Park, which is home to the Montgomery County Heritage Museum, an ideal destination for history buffs.
Golf courses. There are several golf courses and country clubs in and around Conroe, thanks to its distance from more densely populated urban areas. There's plenty of room to stretch your legs and squeeze in a few holes whenever you get the chance.
Local eats and music. Conroe is also home to a diverse selection of pubs and restaurants, many of which feature live music at least occasionally.
The Housing Market
The median home value in Conroe is $134,284, and almost 40 percent of all residences in the area selling for between $119,000 and $238,000. Renters make up more than 50 percent of the market: the average rent is nearly $1,000 per unit.
This means the community is highly profitable for real estate investors who wish to manage rental properties. In fact, almost a third of the listed real estate is apartment buildings.
About 40 percent of the homes in Conroe have been built since the year 2000, and another 47.7 percent were built between 1970 and 1999. Only 11.3 percent date back to between 1940 and 1969, and a mere 1 percent are earlier than 1939.
Despite possessing an interesting and long history, most of the residences in the Conroe area are relatively new. Home prices are currently on an appreciating trend.
Is Conroe Right for You?
So is Conroe the right city for your next real estate investment? It may be, if these qualities apply to you:
You're interested in a profitable rental. Since home prices are reasonable, rent prices fair to high, and a majority of the population renting, Conroe is a good place to purchase a rental property … and it's attractive to potential renters as well.
You're trying to get away from the city. If you prefer to stay away from downtown Houston, and desire a lower population density with more yard space and fewer neighbors, Conroe might have what you're looking for. Some neighborhoods feature a tighter population density, but for the most part, Conroe is more rural than other Houston suburbs.
You want a low-maintenance home. Since most of the homes have been built within the last 20 years, you shouldn't have a problem finding a low-maintenance, high-quality home in Conroe.
This city doesn't offer as many attractions as some of the other municipalities around Houston, but you can't beat its new, appreciating real estate market. If you're ready to start looking at properties in Conroe, or anywhere else in the greater Houston area, be sure to use Green Residential's signature search tool to narrow your search.
Ready to Have Your Conroe Property Managed by Green Residential?