Are you tired of being forced to sell your home every time you relocate for a temporary job assignment? Do you feel as if your current investments aren't working hard enough for you?
It may be time to think about leasing your home with the helpful support of a professional property manager.
Who needs a property manager?
What comes to mind when you think of a property manager? Many people operate under the assumption that property managers are for real estate tycoons who own hundreds of rental properties and tenants.
But those types make up only a small fraction of a typical property manager's client base. The majority of people who depend on a property manager are folks just like you, and fall into one of the following categories:
Professionals relocating. In the oil and gas industry or similar sectors, job relocations are common. Whether employees are asked to move overseas for just six months or closer to five years, they don't always want to sell their home because they know they'll be returning. Instead of leaving the house vacant or putting it on the market, turn it over to the care of a property manager who can keep the house leased to responsible tenants.
Remote investors. Savvy businessmen and women understand that real estate is all about location and demand. This means that chasing the hot markets requires investing in multiple cities, states, or countries. For out-of-town investors with properties in the Houston area, a property manager can take care of all the little details while the owner focuses on working on the overall portfolio.
Busy individuals. While some people have the time to manage their own properties, it doesn't always make financial sense for others. Some people prefer to own real estate as an investment, but prefer to devote much of their time to other activities. In these cases, a property manager can give you the best of both worlds. The investor is able to own property while not having to spend any time on it.
Average Joes. You don't have to be wealthy to find a property manager useful, either. Many individuals own a second property as a source of steady, supplemental cash flow. A property manager can ensure everything operates and functions smoothly without any hitches or vacancies.
The value of investing in real estate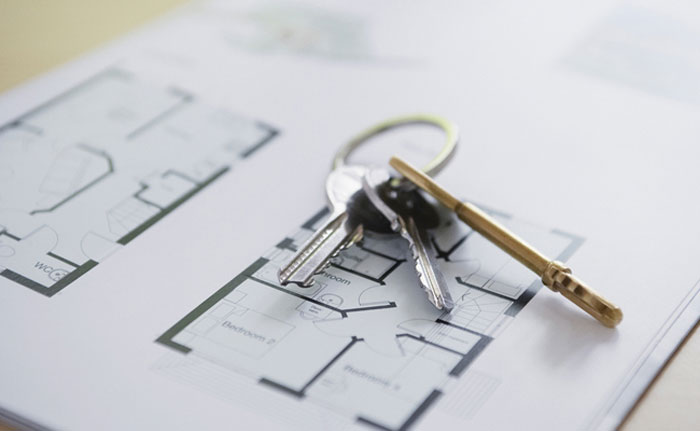 All kinds of people invest in real estate. From wealthy business executives to the girl next door, real estate attracts investors who prefer to collect safe, steady returns. While the numbers may not blow anyone away, they usually allow you generate more income than many people do in the market.
Are you a real estate investor, or do you own additional properties that you lease out to tenants? If so, hiring a property manager may be the smartest decision you can make.
The advantages of hiring a property manager
While those currently using the services of a property manager could probably rattle off dozens of situation-specific advantages, here are a few of the overarching benefits:
Local knowledge. Particularly for out-of-town investors, such details as local rental rates, property valuations, and market activity can be a challenge to master. A property manager studies these topics for a living and can provide keen insights on current rates … as well as where rates might be headed in the future. Having an appropriately priced property ensures that you keep it rented while maximizing your cash flow.
Low turnover. High tenant turnover equals extra expenses and hassles. When a tenant leaves, you are required to clean the space, fix existing problems, market the property, spend time screening new clients, and perform all the other tasks that are required to secure another tenant. While this is bound to happen from time to time, many owners would prefer to limit it as much as possible. Using the services of a property manager lowers the turnover rate by keeping tenants satisfied and content.
Legal knowledge. If real estate and property ownership isn't your area of interest, it can be difficult to navigate the occasionally tricky legal issues associated with being a landlord. Here too, a good property manager will address local, state, and federal laws, county codes, real estate regulations, and everything else that has a tendency to trip up an unsophisticated property owner.
Small issues. It's never a good idea to be totally oblivious to your investments, but there is something to be said for not letting the menial tasks overwhelm you, either. A property manager oversees maintenance issues, paperwork, rent collection, complaints, and everything in between.
Marketing expertise. It can be difficult to market a property successfully, especially if you're operating from a remote location. Even when you're local, real estate marketing is often best left to the professionals. A property manager doubles as a skilled marketer and can attract prospective tenants through cost-effective methods.
How to find an excellent property manager

Finding a property manager isn't an exact science, but it does take a bit of research. The first step is to figure out which property management companies are likely to serve your needs best.
Are you a local investor or an out-of-town homeowner who will be away for a significant part of the time? Your particular circumstances will determine a lot.
One thing you can do is to make a list of what you're specifically looking for. Some investors need help with legal issues and marketing, while others simply need someone to collect rent and handle communication with tenants. Which category do you fall under, and do you have any specific needs?
When you find a property management company that interests you, it may help to sit down for an interview. Ask questions about specific procedures, plans, and pricing. A good property manager will welcome your questions and provide honest, straightforward answers.
Green Residential
At Green Residential, we're happy to discuss our property management services with you. We offer a flat-rate fee, no-obligation contracts, automated collection and distribution, effective marketing, tenant screening, 24-hour support, and much more.
If you're looking for a local property management company with more than 30 years of industry experience, give us a call. We would be happy to provide you with additional information.