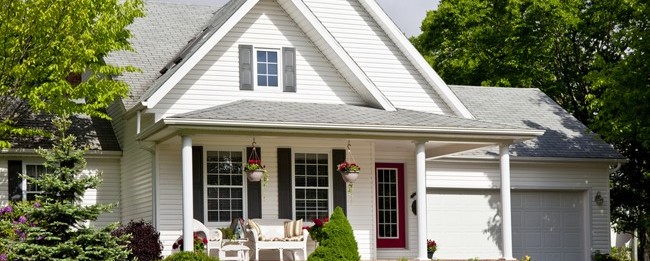 Real estate investments can be highly lucrative or total flops. It all depends on the housing market and your ability to track it. It's important to keep a close eye on the trends and activity over the last several years if you want an accurate depiction of how the market is performing.
To begin, note that the housing economy moves in cycles. Sometimesit's up, and sometimes it's down, but you can always count on it fluctuating. The important thing to do is to compare activity, both month-to-month and year-to-year, in order to get an idea of the market trends that you can expect each year.
After the real estate market crash of 2007 and 2008, everyone is a little more careful with their real estate investments and decisions. The recession that peaked during that period is proof that we can't expect the market to rise continually, and successful investment means knowing the best times to buy and sell.
The housing market is largely a reflection of the current economy, so it's difficult to understand the former without the latter. Homebuyers won't make purchases as large as a new home unless they're financially and economically stable. So, based on years of trend analysis from the experts at Green Residential, here are some of the most prominent signs that the housing market is improving.
1. Closed Businesses Begin to Reopen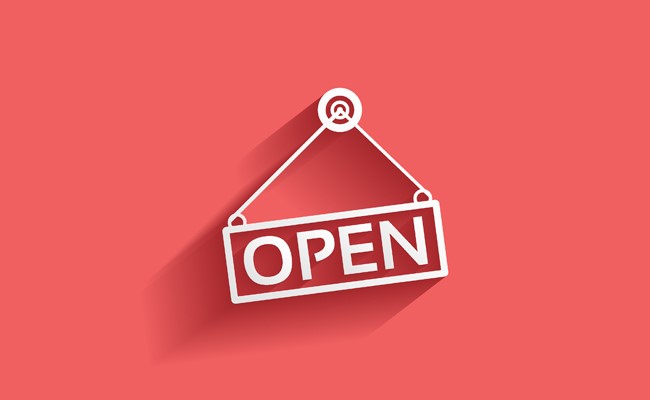 It's always a good idea to keep a close eye on the property's neighborhood if you want to get an idea of current trends in real estate. One excellent sign of an improved economy, and thus, an improved housing market, is when businesses that were once closed begin to reopen. The same can be said for vacant business buildings that begin filling with more permanent companies. If people are feeling economically sound enough to open and operate businesses, it's a good sign for real estate as well.
2. Lenders Side with Buyers

After the 2008 recession, banks were extremely stingy with their lending, only giving out mortgages at high interest rates and to those with impeccable credit. When the lenders begin to lower their interest rates and hand out more loans to buyers, you know that the market is in good shape. Higher purchasing power for the buyer means higher asking prices for the seller.
3. Starter Homes Sell Fastest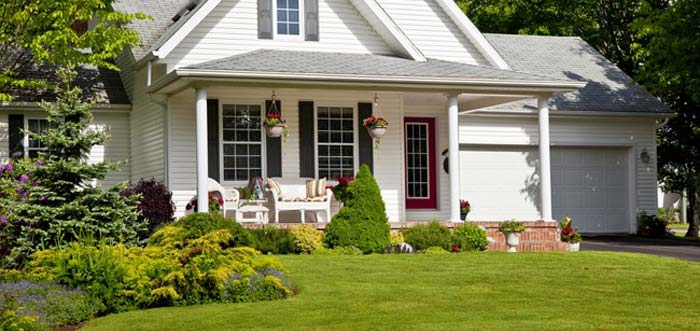 When the market is down, young starters will choose to rent rather than to buy. When the market is up, they'll start scouting out their first homes. In a strong economy, a starter home in a great neighborhood, that's priced right, will typically sell within 60 days. That's really quick in real estate time.
4. For Sale Signs Disappear
When you drive through the neighborhood of your property and see a lot of "For Sale" signs, it's bad news. It means that the market is struggling so much that people aren't buying homes. Once those signs begin disappearing, and you see a significant reduction in signage in all of the surrounding neighborhoods, that means there are more buyers in the market, and your home has a better chance of selling.
5. Foreclosures and Short Sale Inventory Reduce
Keep a close eye on foreclosed, distressed, and short sale inventory homes in your neighborhood. Frequent sales of this type mean that the market is struggling. It's a sign of desperation, brought about when sellers can't find someone to purchase their homes, resulting in foreclosure or drastically lowered prices. When they're low, it's time to pull the "For Sale" sign out of the garage, and move your home through the market.
6. Wages Increase
Inflation in the economy is usually a good sign for real estate moguls. It means increased wages and prices on goods and services, which in turn increases the overall value of homes. Furthermore, increased wage implies that buyers have more purchasing power, further sustaining the home market.
7. Unemployment Rate Drops
Obviously, when more people have jobs, they're able to put more into the economy, including the housing market. Conversely, a high unemployment rate, layoffs, and people out of work contribute to lower spending on homes and more people renting rather than buying.
8. Steady Median Sales Prices
Take a good look at average and median home prices year-over-year in your area. Calculate the price per square foot, and see how it compares each year. When the median price shows a strong pattern of decreasing, or if it fluctuates, the market isn't in very good condition. However, steadily increasing sale prices show that the market is going uphill.
9. Real Estate Companies Are Hiring
If you pass by a few local real estate offices and see that they they're hiring, take it as a good sign. When the market is down, real estate offices have to downsize with it. Agents make the bulk of their living off of commission, and more agents will throw in the towelwhen they can't sell houses, due to their consequent low income. Expansion and a hiring frenzy in these offices means that the demand for homes is rising.
10. Lower Mortgage Interest Rates
Banks are forced to raise their interest rates significantly when the market is losing. They don't have as much in their coffers to share, and high interest rates are their solution for building some of that money back up. When they have plenty of capital available because more people are offering larger down payments and paying off their mortgages faster, the interest rates will naturally fall, stimulating the market.
11. More Buyers on the Streets
The easiest way to gauge how many buyers are currently looking for homes is to visit the National Association of Realtors' Housing Affordability Index. It calculates the median income of certain-sized families and tells what percentage can actually afford to purchase a home.
Contact Green Residential Today!
Still confused about how to recognize trends in the housing market? That's okay! Understanding the ups and downs, supply and demand, and all of the other factors that go into real estate is no easy task. Green Residential can help. Our team of experts knows the market inside and out and can help you determine whether or not it's right to rent or sell a property. We'll even take care of managing the property for you if renting is what you choose. For more information about what we can do for you, contact us today!