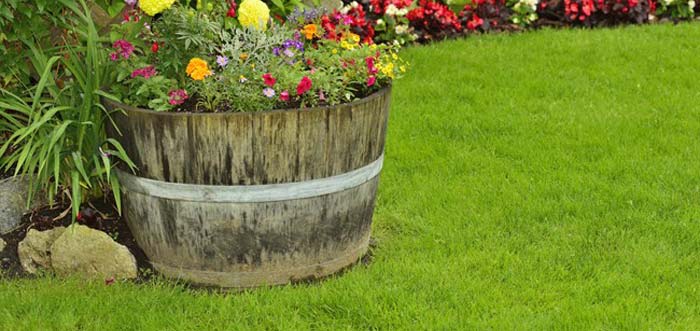 Landscaping is one of those things you either love or hate. Certain people enjoy being out in the yard and find tasks like mowing the lawn, pulling weeds, and raking leaves to be more therapeutic than laborious. However, for most people, yard work isn't enjoyable. It takes hours of regular attention and often leaves you with nothing more than bug bites and scratches. But just because you don't like landscaping, doesn't mean you can ignore it. This is especially true when it comes to rental properties.
From a landlord's perspective, rental property landscaping is an awkward issue with minimal leverage. You need the landscaping to look good in order to attract tenants, satisfy the neighbors, and maintain a certain image. On the other hand, you don't want to overspend because tenants rarely keep up on landscaping. And then there's the issue of whose responsibility it is to cut the grass, trim the hedges, and keep the plants alive.
While you'll have to sort through all of these issues on your own and be intentional about ensuring tenants uphold their responsibilities, you can do everyone a favor by incorporating low maintenance landscaping designs into your rental properties. In the end, you'll have a better looking lawn that keeps tenants, neighbors, and landlords satisfied.
4 Low Maintenance Tips
Depending on the topography of your lot, your budget, and other relevant factors, you have a number of options at your disposal. It's best to speak with a local landscaping professional prior to undertaking any major projects, but the following tips and designs are fairly effective for most properties:
1. Install Synthetic Grass


The debate over the pros and cons of synthetic grass is a heated one. Some people love the idea of artificial turf, while others feel like it's a ridiculous concept that negatively impacts surrounding plant life. However, there's one thing nobody can argue against: Synthetic grass requires very little maintenance over its lifetime.
First developed in the 1960s for indoor sports arenas, synthetic turf has undergone a significant transformation over the last half century. Whereas it once resembled cheap carpet, many of the top brands now look and feel like real grass. This has led thousands of homeowners to replace actual grass with synthetic alternatives.
While the upfront cost is very high (making it an unreasonable solution for large yards), the long-term benefits are great. Once installed, synthetic grass requires no mowing, watering, or fertilizing. You also don't have to worry about weeds, dead spots, or irrigation issues. As a landlord, synthetic grass is a good option for small yards and can alleviate many of the headaches that come with maintaining grass in tenant-occupied homes.
2. Consider Hardscaping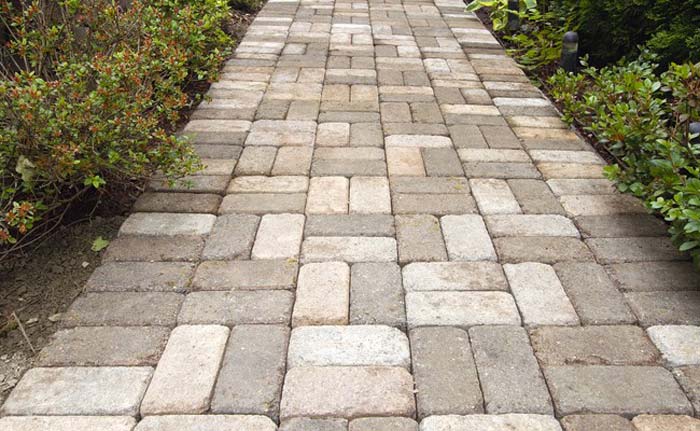 The key to low maintenance landscaping is relying on fewer living plants, without compromising on aesthetics. One solution is to invest in hardscaping. As the name suggests, this is the practice of using stones, rocks, paths, and other hard surfaces in lieu of grass, plant beds, and flowers. In the end, you get more outdoor living space and don't have to spend nearly as much time mowing the grass or tending to lawn-related issues.
Common hardscaping features include patios, decks, fire pits, pools, rock gardens, and walls. Ideally, you should start with a feature design and build around it. For example, you may build a stack stone fire pit and then choose to cover the surrounding area in crush gravel and perennials shrubs.
One thing you have to be really careful about is water. When hardscaping, you have to ensure rainwater and drainage have somewhere to go. Because you have less yard space and plant life, water will tend to flow more freely. If you aren't careful, this could negatively impact your home's crawlspace or foundation. Sean McEvoy of HGTV.com encourages homeowners to make sure their hardscape designs grade away from the home.
3. Plant Perennials
For landlords, one of the biggest challenges is adding color to a rental property's landscaping. It's unrealistic to expect tenants to plant flowers, and the last thing you want to do is show up every spring and spend a weekend digging in the dirt. The easiest and most cost-effective solution is to plant native perennials.
Large beds of perennials will add color to a property, without requiring regular attention. While most perennials will need some steady watering when they're first planted, they typically survive on their own after that. Some of the top low-maintenance perennials include winter glow bergenia, black-eyed susans, Vulcan hosta, and hibiscus. If you aren't sure of what will grow well on your property, take a walk through the neighborhood and see what sort of perennials others are using in the area.
4. Learn to Love Groundcovers
Exposed beds require lots of work. Weeds pop up, rainwater washes them out, and sticks and leaves are hard to hide. If you have landscaping beds on your property, make sure you're using some sort of low maintenance groundcover. Pine straw and mulch serve as a weed barrier, while simultaneously holding in moisture and improving the appearance of garden beds. (You can also purchase large quantities for pennies on the dollar). Mondo grass is perfect for large areas and grows very quickly; just make sure you use consistent spacing.
Whatever you decide to do, don't leave dirt beds exposed. You'll end up with major issues down the road. Instead, find some sort of cheap ground cover that only needs to be replaced or touched up every few months. This will save you time, money, and complaints from nosy neighbors.
Contact Green Residential Today
At Green Residential, we understand the incredibly unique needs of landlords in the Houston area. With more than 30 years of property management experience, our team is proficient at handling a wide variety of issues and responsibilities, including property leasing, tenant screening, maintenance, inspection, and even evictions. If you're interested in working with a property management partner that puts your needs first, don't hesitate to contact us today. We would love to speak with you and learn more about your individual needs and concerns.