The housing market looks great right now…the best it's looked since the crash of 2008.
As a result, thousands of people are pouring money into the housing market, looking to revive lost faith and squeeze some profit out of this positive economic period.
But the notion of becoming a wild success overnight is a dream. It takes experience, patience, and knowledge to navigate this market. If you're up to the challenge, however, you can make a substantial profit.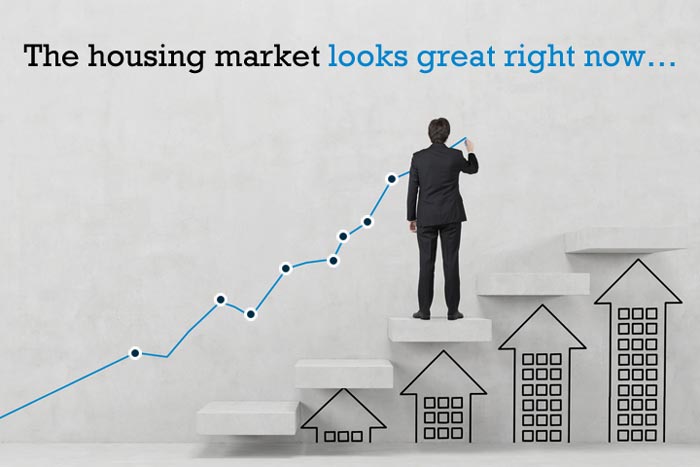 Before you get started, you need to know a few things about the industry. So, who better to ask for advice than some of the richest and most successful real estate moguls in the world?
At various points in time, each has offered advice to those looking to follow in their footsteps, including the following:
Start Young and Get Ahead
Josh Simon isn't the richest commercial real estate investor in the world, but he's definitely one of the youngest. At 30 years old, Simon has a ways to go, but he's been in the business for more than 10 years, and has learned a few lessons that can be extremely beneficial for young investors.
"In the commercial real estate world, I'm one of the youngest principles in the country that is leading a nationally focused development company," he told the College Investor. "My firm, SimonCRE, was established in 2010 and has quickly built an exceptional reputation for service and bold business decisions … I've leased and developed millions of square feet of real estate across the country from our headquarters in Scottsdale, Arizona."
When asked what it was like to start a booming company at such a young age, Simon shared a personal drive that's a great lesson for any investor.
"I always knew that success came from a couple of things – real life experience and getting ahead of everyone else. Doing the 'normal' thing never appealed to me. So at the beginning of my freshman year of college, when most of my fellow classmates were getting used to dorm life and living on their own, I was searching for internships."
He completed several internships during college, and then used his contacts to help him start his own business. Since he started young and used his experience to boost his career, he's in a billion dollar market that's only continuing to grow.
Make Customer Service the Foundation of the Investment

Joshua Flagg is one of America's top real estate professionals. He's sold more than a billion dollars' worth of property and stars on the hit TV show Million Dollar Listing. He's made excellent investments and has been involved with several celebrity property deals.
Flagg has built his reputation on his ability to work with clients and make dreams come true, no matter how far-fetched they may seem. When asked why customer service is the foundation of his business, he had some great insights to share.
"My clients are rich and they want to be pampered," he told Forbes. "They want to feel like they are the only client I have. That means sometimes flying across the country to meet with them to sign papers when I could just as easily send papers by email or DocuSign. … I will do anything for my clients whether they want to see a property by helicopter or they want me to preview a penthouse for them on Fifth and 80th in New York."
When working with clients in the real estate business, this is incredibly important advice. Even clients who aren't rich love to be pampered, and real estate investors will get much further if they go above and beyond to make their clients happy.
Fall in Love with the Business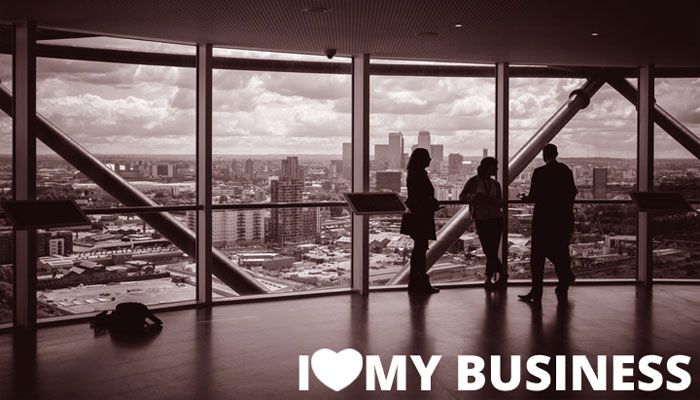 Though he's receiving most of his attention today because of his bid for the White House, real estate is where Donald Trump began. He's not the richest mogul in the world, but he's certainly the most famous, and he has good advice for anyone willing to listen.
One thing he's famous for is claiming that you have to love the business you're in if you have any hope of being successful. Trump learned this lesson from his father, and then applied it to his own career. For Trump, this was one of the most motivating factors in his business.
"I had a great mentor and example: my father. I learned a great deal from him and I watched him work for many years," Trump says. "I also loved what I was doing. I had a passion for real estate, and I believe that is the most important thing. You have to love what you're doing."
This doesn't mean you have to love it all the time. There will be moments that aren't so fun. But if you can go home from making a deal or working on an investment and feel proud of what you've done, then you're in a good place.
Use Wealth Wisely
Donald Bren is currently the richest real estate professional in the United States. At 83 years old, Bren is still running his investment business, Irvine Company, and making deals that carry on his legacy.
Bren has an estimated net worth of $17 billion. Though he was born with a silver spoon in his mouth, the majority of his wealth came because he invested wisely. Bren was fortunate and left college with a small fortune from his parents.
In 1958, 25-year-old Bren took that fortune and a $10,000 bank loan and founded Bren Company.
The journey began with his first house in Newport Beach, California. Bren recognized the major real estate boom of the 1960s and rode the wave all the way to his giant estate today.
He used to say, "I'm not a public official. I'm a businessmen. I'm a builder. I'm a planner." With passion and dedication, he was able to achieve great success. Because he used his money wisely, he's now one of the 50 richest men on the planet.
Be Patient
Stephen Ross, the second richest real estate mogul in America, has another message for young investors: success takes time and patience.
At the age of 76, Ross has accomplished a lot through patience, including the development of his company, the Related Companies. After all of his hard work, he has a net worth of $7 billion and continues to grow his business to this day.
When speaking to a group of students interested in real estate investment, Ross said, "There's no one way to succeed. There are many doors of entry. It's a question of finding something you really excel in and then continuing to grow as a person. You find something you have a passion for, and do it well. It's nothing that happens overnight."
Ross hopes to dispel the myth that you can get rich quickly from a flipped property or another real estate venture. Though some have done this, they are the exception to the rule. Ross hopes to inspire young people with a desire to create something a little more substantive and long-lasting.
Get Started in Real Estate Investments with Green Residential
Each of these real estate moguls has unique advice for young investors, but they all agree that the best thing to do is simply get started. Green Residential can help with that. Whether you're looking to invest in rental properties or make your fortune flipping houses, our property management and real estate services can help you succeed.
For more information about what we can do for you, contact us today!