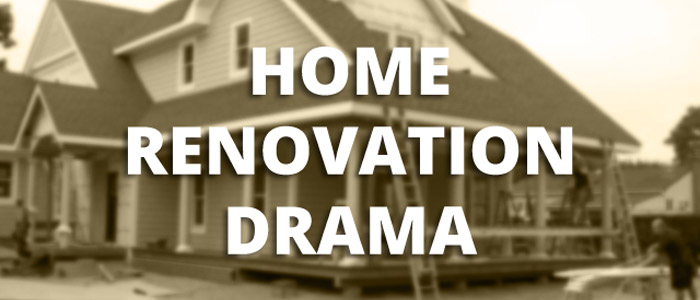 The business of flipping houses is a business most everyone thinks they can excel in. How hard can it be? Anybody can paint a wall, order some carpet and light fixtures, and make an otherwise dumpy looking property shine with new life.
Though it may that easy in some regards, the business of house flipping is one that is filled with unforeseen circumstances, a lot of "do it yourself" work, and a seemingly endless supply of funds. If you think you're ready to tackle a home and take it from dilapidated to sparkling, get ready to put your nose to the grindstone and work until the job's done.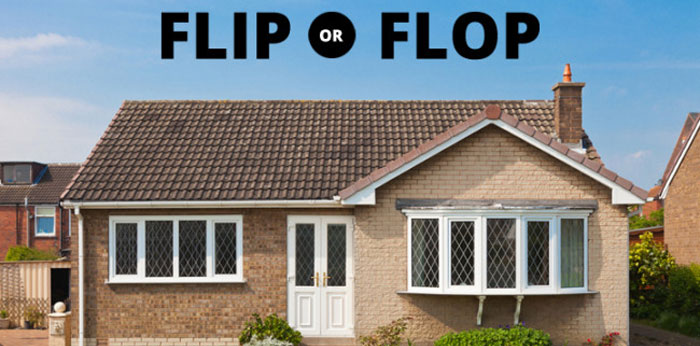 You'll find out a lot about yourself in the process, you'll grow your creative problem solving skills, and you'll hopefully make a decent amount of money in return. If you don't know where to start, you're in luck. Take notes. The hammer is about to come down.
Here are 5 things HGTV taught us about flipping houses:
There's Always Drama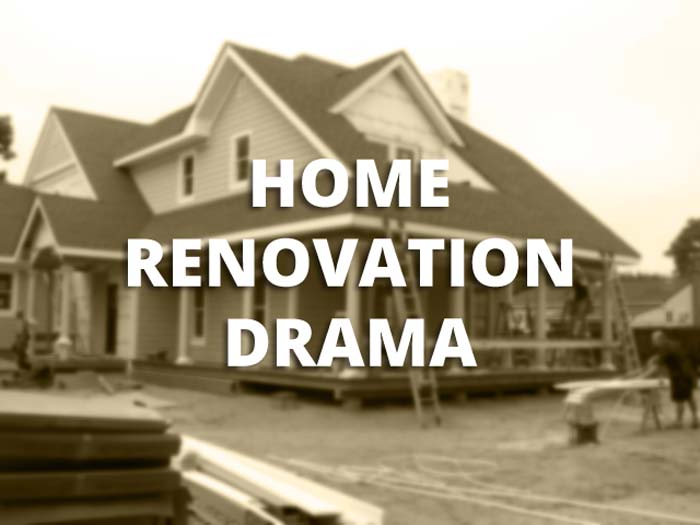 You can't have an episode about home makeovers without a little bit of drama in the process. Pain is beauty, and if pain in the world of home renovation means unforeseen circumstances, lofty contractors, and trees whose roots are barreling into your foundation, threatening to bring down your entire house and cost you all of your money in the process, than you're doing it right by HGTV's standards.
Granted, it's reality television. Everything is in fact, not reality. Every little situation is heightened to the greatest degree possible to create some sort of plot for the show. Luckily, home makeovers are not soap operas, and you'll probably be able to work out whatever drama comes your direction in a civilized manner that doesn't involve murder and hiding the body in the walls of your renovation project.
Farmhouses are Coveted
Even if you live in the city, you need to live in a farmhouse. Next time you're in big ol' NYC, Chicago, or Los Angeles, keep your eyes open for a plot of land that's at least 5 square acres. If you want to raise the chickens and goats, and give your children the ability to ride their wild horses amongst the cement pastures, you may need more land. Just keep that in mind.
If you're part of the population of the world that enjoys traditional city living in tight quarters with lots of people and noise, you might need to switch your viewing preferences to TLC. HGTV is all about the farmhouse. Make it big, make it open, make it rustic and feminine at the same time, and don't let the kids get cow poop on the white rugs! Luckily for you, Joanna Gaines is all about that farmhouse sink. It's big, it's wide, and it's deep. You could just dunk your whole kid in there if they track in too much dirt.
Paint is Your BFF Forever and Ever
No home flipping show is complete without several thousand gallons of paint. Paint the walls, paint the floors, paint the cabinets, and paint the furniture. Heck, paint the town red while you're at it. Paint is the magical fix all for home renovation.
Paint can be tricky, though. There are many techniques you must learn before you pick up a roller and bucket. There is a lot of prep work that goes into the transformation that paint will bring to a home. You've got brand new floors, windows and fixtures. The last thing you want to do is paint those along with your walls.
If you feel confident in your skills, step into a kindergartner's paint by color playground. Otherwise, it's probably best to leave it to the professionals. If you're not too good at staying within the lines, know your limits, and don't cross the ones that you have no technical abilities to cross.
Everyone Needs Their Own Room
Gone are the days of sharing rooms with other people. Did you know that people used to sleep their entire families in one bed? Many people around the world still do the same thing today. It sounds a little crowded. How old do the kids have to be before you kick them out of the bed and say, "You've outgrown your lump of the bed, go find yourself a husband or wife and fend for yourself"?

People in much of the world are fortunate enough to have their own space. Even married couples nowadays are opting to have two master suites. The reasons for that are up for interpretation; but hey, who are we to judge?
On HGTV you'll hear from every family that every kid needs their own room, and there needs to also be a guest room (or two) for when Ma and Pa come visit from the farmhouse in Kentucky. Ma likes her side of the bed to be soft and scented like roses, and Pa likes his side a little more firm and smelling faintly of tobacco. Guess you better get one of those adjustable sleep number beds and figure out the whole scent thing.
It's All Worth it in the End
The things you learn about flipping houses on HGTV are definitely not limited to this list. There are many lessons hidden within the sliding glass doors and hardwood floors on your newly flipped home. The biggest thing you'll probably take from HGTV is the fact that it's all worth it in the end.
You've endured the drama, your kids fought about which room was going to be theirs, you made countless decisions, you spent a lot of money, you painted what seemed like the entire world with your children by your side, and you gave yourself a home you're going to make new memories in for years to come.
If you loved the process so much that you've decided to make a go of it full time, consider partnering with a trusted source. Our team at Green Residential specializes in maintenance, inspection, and other things that matter, like getting a tenant into your newly flipped property. Call today to get a free property analysis.