Prior to becoming landlords and property investors, it's common to have lofty goals and visions for what it looks like. In most cases, we imagine neatly manicured lawns, cordial and reliable tenants, appreciating property values, and steady cash flow. Unfortunately, this isn't always the case. While you may have a couple of properties like this in your portfolio, it's likely that you'll also have some trouble properties.
More often than not, troublesome properties tend to be your low-income rentals in less-than-desirable neighborhoods. And the reason these tend to be troublesome properties has little to do with the people or the area. Instead, it has everything to do with how you approach these properties. If you're trying to manage them in the same ways that you're managing more expensive properties in better areas, then you'll find it nearly impossible to earn a positive return on your investment.
5 Tips for Managing Low-Income Rentals
Low-income rentals are unique – and they must be treated that way. Here are a handful of helpful tips and best practices to point you in the right direction.
Come to Grips with Reality
The first and most important tip is to understand what you're working with. You should never expect low-income rentals in rough areas to ever be anything more than what they are. Occasionally you'll get lucky and some sort of new construction or rejuvenation project will sweep through and redefine a neighborhood, but don't count on this.
In most cases, the kinds of properties we're discussing are low-cost homes that aren't well maintained and are situated in neighborhoods with other similar properties and higher than average crime and poverty rates. Another characteristic of low-income property areas is high vacancy and lots of empty homes.
You have to embrace that these aren't investment properties. You're purchasing them strictly for the monthly cash flow. The sooner you recognize this, the less disappointed you'll be in the years to come.
Understand How Cash Flow Works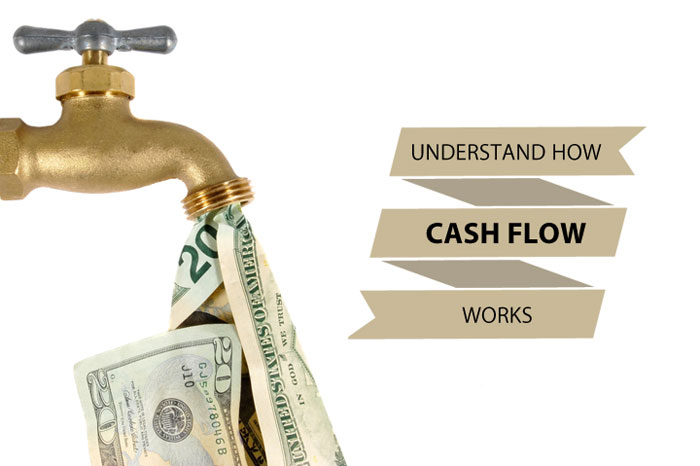 Speaking of cash flow, it's important that you understand that cash flow from a low-income rental property will be different than that of a higher-priced rental property.
While the purchase price of these properties will be extremely low – sometimes well-below $50,000 in certain markets – the rental rates will be very high. Seems like a no-brainer, right? Well, don't get too far ahead of yourself.
The acquisition cost isn't the real cost. The majority of your money will be spent on renovations and repairs. And these renovations and repairs will do little to increase the value of the property. So, when estimating cash flow for a property, account for liberal spending on repairs.
On a related note, it's smart to make the largest down payment you possibly can on a property. This allows you to increase monthly cash flow and turn a profit much quicker.
Know What to Look For
Even in low-income neighborhoods, there are deal breakers that should tell you to steer clear. Some of the red flags to look for:
Roof and/or foundation issues
Neighborhood is in flood zone
Surrounding houses appear to be involved in illegal behavior
Property crime is exponentially higher in this area than in adjacent towns
Again, your expectations for low-income properties need to be lower. (After all, there's a reason they're low-income properties.) However, even the bottom end of the market has deal breakers. The last thing you want is for these investments not to cash flow. If you're unable to both cash flow and resell, then you have a serious problem.
Find the Right Tenants

"Good tenants live in every area, as do bad ones," says experienced investor Bob Cain. "Obviously many prospective tenants are turned off by an address in an area that has a reputation for being an undesirable place to live. But lots of people still live there, not all of them career criminals, gang members, or drug addicts. That's why the most effective way to market a property in a less-than-desirable neighborhood is to make it look exponentially better than the properties competing with it."
In terms of finding the right tenants, the biggest mistake you can make is allowing your property to blend in with the other houses on the street. You don't want to pour resources into a property with a capped value, but there are cost-effective ways to make properties look more desirable.
As Cain notes, "People buy the package, before they buy the product." This means curb appeal is everything. When putting a rental property on the market, spend a few hours trimming shrubs, planting flowers, pressure washing siding, and pulling weeds. It'll make all the difference in the world.
As far as the interior goes, just make sure it's clean and functional. In low-income areas, clean goes a long way towards differentiating properties. Plus, the more you show that you respect your property, the more likely it is that tenants will do the same.
Hire a Property Management Company
Finally, you should consider hiring a professional property management company. Every property and neighborhood is unique and you need someone who understands the proper way to market listings, set rental rates, screen tenants, and cost-effectively handle repairs.
While these are all things you can technically do on your own, you know better than anyone that time is money. By handing these time-consuming tasks off to someone else, you can spend more time focusing on investing in properties and increasing cash flow. With a property manager on your side, it becomes much easier to scale your portfolio.
Contact Green Residential Today
At Green Residential, we take immense pride in being recognized as one of the premier providers of property management services in the Greater Houston area. For more than 30 years, this family owned and operated business has delivered first-class service that's unmatched by the competition.
Whether you own a single investment or have an entire portfolio of properties, we would be happy to handle your day-to-day operations and big-picture strategies. For additional information regarding our comprehensive services, please contact us today!