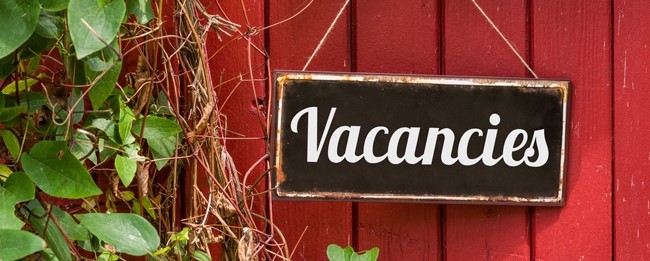 Deciding to use a property management company for your Houston rental property is an excellent choice for your finances. However, using the wrong Houston property management company is worse than not using one at all. A bad property manager will take your money without offering adequate services in return. However, it can sometimes be hard to recognize when you're being taken for a ride.

Are you leery of your current property management partner and worried they may be doing more harm than good? Let's take a look at some of the signs of a bad company and how to hire the right one.
1. Stagnant rents.
There are legitimate reasons why your investment may not have seen a rental price increase in a long time. The housing market is unpredictable, and can sometimes not swing in your favor. Bad local employment figures or increasing vacancy rates can cause stagnant rent.
If your property hasn't experienced a rent increase for some time, or has even dropped in rent, the best way to find out why is to do research. Check out the vacancy rates and the median rents in your neighborhood. A vacancy rate lower than 3% shouldn't be negatively impacting your rent.
In these cases, bad property management is likely the culprit. It's common for landlords to miss out on 10% or 20% of the profits they should be making. A good property manager should be negotiating your rent to ensure you're making the most money you can.
2. Lots of repair bills, not many repairs.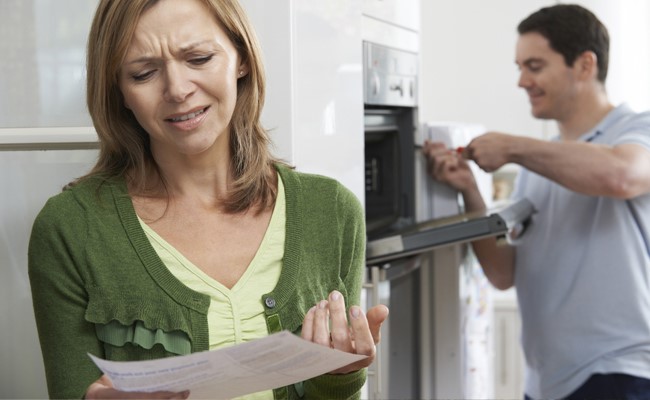 One benefit of having a Katy property management company is that they go through the time consuming process of finding repair quotes so you don't have to. A good company will be familiar with many local repair teams, and can find you the most cost effective way to make your repairs.
Some property management companies are incompetent or uncaring about this process. They don't work to find the lowest quote they can, simply sending over a higher quote out of laziness. In more extreme instances, a company can be trying to scam you outright. Some companies have been known to present their clients with fake contractors and then take their clients' money – and after all that, never perform the repairs.
A good property management company performs regular repairs reliably at a good price. They also will regularly inspect your property to avoid more costly fixes. If your company is regularly offering you very high quotes for repairs, you may want to end your relationship.
3. Little experience.
The property management company with which you do business should be experienced in managing the kind of property you own. A company used to working with commercial properties isn't a good choice for your residential property management needs, and if they don't acknowledge that, they're not a good choice.
Houston real property management companies with less than five years of experience in your kind of property should be avoided outright. There's no need to take the risk when there are established companies offering a long track record of success in their favor.
4. No references.
A high quality property management company should offer you at least three glowing references from former or current clients. A company that refuses to give you references or acts evasive about it is not a good choice. Be sure to go through with contacting any references they do provide to hear what people honestly have to say about the company.
If you didn't contact references at the beginning of your relationship with your current company, it's not too late. Find people who have used the services of the company before and contact them to find out if they had troubles similar to those you've had. In bad cases, they may have horror stories about the company you're allowing to manage your property. It's best to find out this information as soon as you can and find a better company to do business with.
5. High vacancy rates.


A company that is managing properties with a high vacancy rate is one you should be wary of working with. If you find your company has very high vacancy rates, don't expect it to get better in the future. These vacancy rates could be due to ineptitude at finding tenants, or failing to keep up with repairs enough to persuade tenants to stay.
You should compare vacancy rates between different property management companies in your area to find out what the norm is. It could be that your neighborhood is simply going through a rough patch. However, if this isn't the case, you will want to find out what companies have lower vacancy rates and bring your business to them.
6. Infrequent reports.
If you own a property, you want to know the state it's in at any given moment. Part of a property management company's job is keeping you updated on your tenants, property, repairs, and more. A property management company should send you reports at least once a month. Any less than that is not common practice, and is not acceptable.
7. Frequent evictions.
It's good to have a property management company experienced in evictions. This means they can reliably help you out in case things with your tenants go south. However, too much experience evicting tenants is a red flag. Your property management company is supposed to screen tenants for you to find the best possible ones. If they are not proficient at these screenings, evictions will be frequent.
While having a property management company means evictions aren't as much of a headache as they could be, you want to avoid dealing with the costly hassle altogether if you can. A good company helps you find tenants who will pay the rent and obey the terms of your lease.
Green Residential
Choosing the right property management company is key to your financial success and peace of mind. If you want the highest quality in property management in Houston, Green Residential can help. Green Residential has extensive experience managing properties in a variety of Houston neighborhoods. We properly screen tenants, have good relationships with local contractors, and can take away the stress and expense of managing a property, making it easy and profitable for you.
Contact Green Residential today to find out more.