Having a knowledgeable real estate agent on your side when selling a home is extremely helpful. Your agent can handle everything from the marketing to the negotiations, which removes a lot of pressure for you.
However, no agent is perfect.  The process can often feel pretty one-sided with the agent taking the reins. There are some important things they'll want you to know, but will probably forget to tell you. When working with an agent during the home sale process, here are a few important things to consider.
The 6 percent commission is negotiable.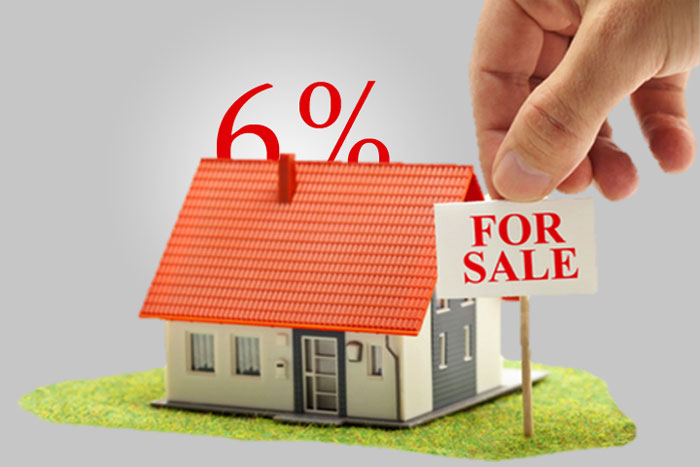 Every time a home sells, there's a six percent commission that goes to the seller and buyer's agents. Traditionally, it's split down the middle, with a small percentage going to any brokerage involved. However, as per antitrust laws for real estate commissions, no law can mandate a fixed commission across the board.
Since this commission comes out of your overall sale, note that you can always negotiate the percentage of commission for your specific listing if you don't think it sounds fair. Take this into consideration before signing any agreement with your agent.
The agent isn't really in control.
There's a common misconception that real estate agents control the sale of a property, and the seller has very little say in the process. This couldn't be further from the truth. The agent doesn't have the power to predict or control the market, the number of people who will view your home, or how quickly it will sell. There's very little control involved when it comes to home sales, and it's important to recognize this, so you don't go into the home selling process with unrealistic expectations.
Your house has a distinct smell, and it has to smell good to sell.
Every home has a distinct smell. You may not realize it, but when a buyer comes to your home, you have to make a special effort to make it smell good. Things like pets, cooking food, stinky garbage, an overloaded fridge, and an unkempt bathroom can all lead to an unmistakable odor that's difficult for buyers to overlook.
The best way to ensure your house smells great is to give it a thorough cleaning. Go through the refrigerator and throw out spoiled food, and use an open box of baking soda to help alleviate the lingering smell in your fridge.  Avoid cooking bacon, fish, and other particularly potent foods within 24 hours of a showing, and make sure the trash is taken out before they come. Using an air freshener or candle with a generic scent can mask some of that distinct odor and make your home feel more inviting.
Sometimes lowball offers are worth considering.

The housing market is currently doing much better, but it's not perfect. If the market in your neighborhood isn't doing so well, sometimes a low-ball offer is the best you're going to get, and you should take it.
Be sure this is the right decision before accepting, however. Do research in your current neighborhood to see what other houses similar to yours have sold for. If the price was far below your list price, a low ball proposal may be worth considering. If they've sold for higher, it's smart to hold out for a better offer.
Taking out the furniture can help.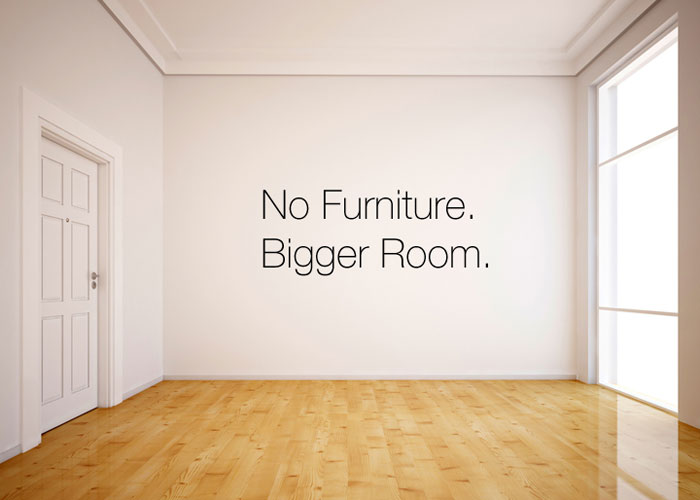 Many sellers think that leaving furniture and home décor items inside the house when showing can improve the chance of selling. However, that's not the case. Unless you can afford to have a professional stage the area, it's often best to leave your personal items out of the equation.
For starters, no furniture and bare walls can actually make a room look much bigger. Buyers are always willing to pay more for extra square footage, even if that square footage is just an illusion. In addition, your personal items may not be the buyer's preference, and it can be hard for them to overlook the furnishings and décor you chose instead of imagining their own furnishings in the space.
Make spaces look neat to attract buyers.
Along with refreshing the smell of your home, you should also make it look cleaner. If you're still living in the home, its okay for it to look a little "lived in." For the most part, though, keep it clean. Most importantly, keep bathroom and kitchen counters clear and clean. This will make the space look larger and neater, and it shows off the counter space, which is an important selling point for buyers.
You should price to sell the property quickly.
When selling a home, it's fairly typical for sellers to push the limits with asking prices, but that's not always the best approach. It's more important to sell the home at a price that's compelling to the buyer, so they'll be more attracted to look.
This doesn't mean you should undersell your property, but if you price your home just a tad below the list value, you'll have an easier time selling the property.
It might seem risky to do this when you could potentially get more out of it, but remember that the longer the house is on the market, the more it goes down in value. Negotiation power falls into the hands of the buyer, and you risk losing the property altogether.
The typical scenario in this situation is that you sell the home for a couple thousand below market value, but you don't risk it sitting on the market, and eventually not selling.  The best case scenario is that your low price attracts so many buyers that it turns into a bidding war, and the price is driven above market value. This may not be the best option in every scenario, but it's worth discussing with your agent.
Contact Green Residential For a Flat Rate, Knowledgeable Agent
Typically, a homeowner will spend six percent in commission for agents, but with Green Residential, we charge a flat rate, which can save you thousands. We offer the same services as other agents in the Houston and Katy areas, but at a more affordable price. For your free Houston home sale listing analysis, contact us today!