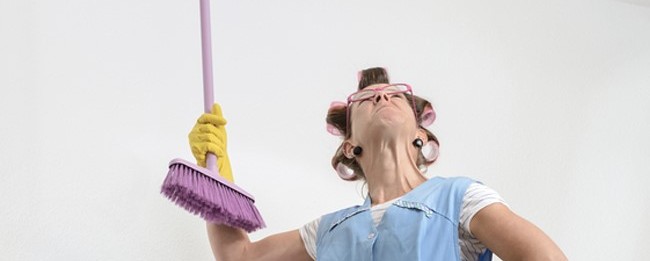 In a perfect world, the landlord would provide a much-needed service, and the tenant would accept it gratefully, paying the rent on time and respecting the property. However, that's not always the case, and the best landlords will know how to recognize bad tenants when they come.
This is why having a tenant screening process is so important. Call previous tenants, ask detailed questions, and interview them personally in order to get a good idea of the type of renters they'll be. You can learn the signs that will identify any of the unpleasant boarders on this list in order to avoid a messy situation. You have enough gone on as a landlord without worrying about tenant drama. Here are a few types of renters you'll want to avoid at all costs.
1. The Destructive Dweller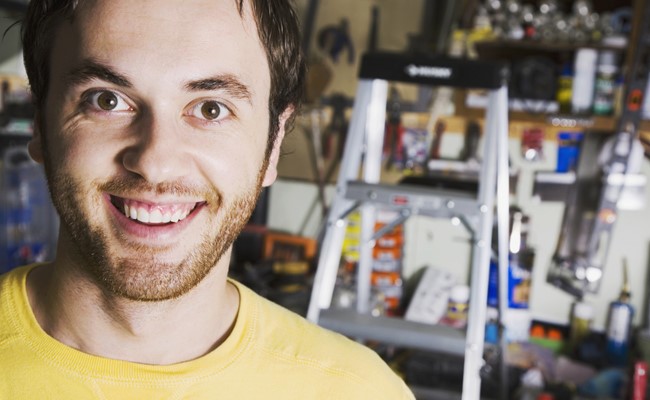 Nothing will cost you more money than a destructive tenant. Whether they're accident-prone or they have no control over their kids, you can expect to pay out of pocket for their damages.
There's also the kind of destructive dweller that intentionally defaces your property. They may mutilate the property in an attempt to spark a lawsuit. Other intentional destructors will redesign their living space without your permission. Some will even have anger problems that result in ruined possessions.
The Signs: If they have kids that are out of control, rambunctious pets, extended family that never seems to leave, or a history of defacing property, look elsewhere for a tenant.
Noisy tenants can be extremely frustrating, even if you don't live on site to hear their ruckus. As the landlord, your other tenants and their neighbors will direct their complaints to you, and it will be your responsibility to handle the situation. When you're called night after night to deal with these renters, it won't take long for you to wish you never would let them stay.
The Signs: Listen for cues in the interview. Do they like partying? Do they ask about hookups for their surround sound system for Friday night movies with all their friends? It could be an innocent coincidence, but if these signs coincide with reports from previous landlords about noise issues, you know you're looking at a loud lodger.
3. The Broke Boarder
As long as they're not destructing property, a landlord can handle just about any tenant issues as long as they pay their rent-on time. But if you're stuck with a financially challenged resident, that won't happen. These tenants are consistently late with payments and will even owe hundreds in back rent. He may be a nice guy, but if he can't pay the rent, you can't let him stay.
The Signs: Conduct background credit checks on potential renters. A history of late payments and a poor credit score are indicators of future late rent payments. In addition, ask for proof of employment to ensure that your tenant has consistent income to pay the bills.
You might love animals and have a great desire to allow them in your apartment complex, but the truth remains that pets always result in messes. If the contract prohibits animals, your pet-loving tenant might break the rules and bring them onto the premises anyways, allowing for destructive property. It can also be very difficult to fill vacancies for a property that previously housed animals.
Even if your apartment does allow animals, a pet lover is still a risk. Apartments that allow pets generally have strict limitations on how many and how they're taken care of. Animal lovers are more likely to bring in more pets than allowed and ignore some of the restrictions that protect the property from damage and defacement.
The Signs: It's hard to distinguish between someone who loves animals but will keep the rules and someone who loves animals so much they'll break them. However, the best thing to do is to look at past tenant history. If your tenant was evicted in the past for animal problems, it's likely to happen again.
5. The Lying Leaseholder
Tenants that are dishonest with the landlord are bad news. They'll lie about the state of the property when they moved in and when they moved out. They'll try to take advantage of the landlord to receive undue discounts and benefits. They'll also lie about the real cause of property damage to avoid paying for the repairs. Extra vigilance in the screening process is essential to avoid the woes of the lying leaseholder.
The Signs: The first sign is dishonesty on their application form. If something they wrote doesn't check out with your background checks or contradicts something said in the interview, it's not a good sign.
6. The Reveling Renter
Some tenants like to party harder than the property can handle, and you don't want that to take place under your watch. Partying leads to drunk tenants that can destroy property, and loud noise that will have the neighbors calling to complain. It's not something you want to deal with on a repeated basis.
The Signs: Determine the reason a tenant vacated their last property. If it was an eviction because of partying, that's your first sign. You might also include a search for DUIs and other civil unrest notices during a background check that would indicate too much partying and not enough responsible renting.
7. The Dramatic Denizen
Some renters aren't happy unless they're up to their eyeballs in drama. Whether they're asking for updates on your every move or lodging complaints about trivial things, most landlords don't have the time or patience to deal with these kinds of renters.
The Signs: Do they seem a little too overenthusiastic during the application process? Maybe they ask a lot of questions about the neighborhoods and what types of people live there. Usually, when you're looking at a dramatic denizen, you'll be able to sense it in your interaction with them.
Let Green Residential Screen Tenants For You
At Green Residential, we've seen our share of tenants just like these, and we know it's not fun to work with them. That's why we have tenant screening services that can help to sniff out the bad renters and find you the absolute best. We have a tried-and-true tenant verification process, making us confidant that we're the best in the Houston area. For more information about how this service can help you, contact us today!