What Are the Best Home Markets to Invest In?
Investing in property is one of the smartest financial decisions you can make. While the stock market can yield you a high potential return, it also experiences tremendous volatility. And while bonds are safer, they also aren't tangible assets, and carry much lower returns. A smart real estate investment will predictably hold its value indefinitely, and probably appreciate over time—but that doesn't guarantee success.
If you want to earn the most value for every dollar you pour into your real estate investment, you need to choose the right market to invest in. But what factors make for an ideal housing market? The answer is more complex than you might think.
Types of Real Estate Investments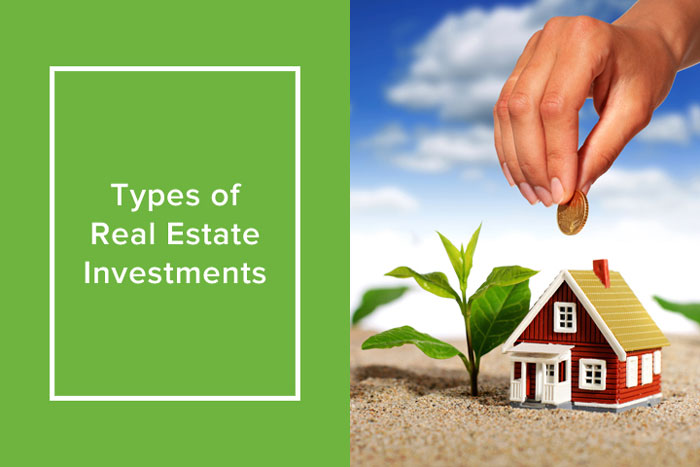 First, it's important to recognize that there are different ways to invest in real estate. These are three of the most common and most valuable:
Home ownership. The first option is by far the most common, as everyone needs a place to live. Here, you'll be buying a house to live in (or vacation in), with the intention of selling it eventually for a higher price.
Rental properties. Rental properties are the most common for investors seeking a reliable profit; with the right deal and reasonable rent prices, you can generate a steady income from even a single property.
House flipping. The riskiest, yet potentially most rewarding option is to "flip" a house. Here, you'll buy a house with a number of obvious flaws, such as damage or missing components, then correct those flaws and sell the house for much more than you paid for it.
Depending on which strategy you're pursuing, you'll want to consider different factors. For example, a rental property investor will want to pay attention to rental prices in the neighborhood, while a house flipper will want to estimate the costs of potential repairs. The advice in this article is meant to be taken generally, as an outlook of the overall market rather than an exhaustive look at considering factors when investing in real estate.
Regional Signs to Look For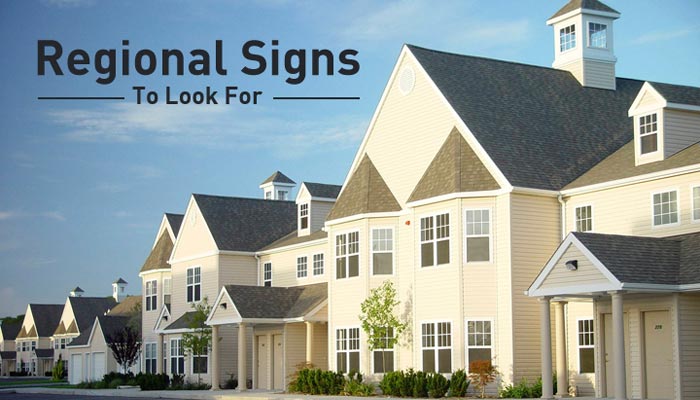 No matter what your real estate investing goals are, there are some regional signs to look for when making a purchase. These are factors exclusive to one area that make that area a promising market to invest in a home:
High job growth. If your neighborhood is seeing a current rate of high job growth, you can consider it a boon for your investment. As more jobs are introduced to this area, demand for housing will rise, and correspondingly, home prices will increase.
Consistent population growth. You'll also want to track the population growth in your chosen area for the same reasons. In an area with steady, predicted population growth, you'll see a corresponding rise in home value. You can use a site like gov to help you find these figures.
Anticipated value appreciation. Real estate experts have a relatively good grasp on which neighborhoods are poised for growth and which ones aren't. Read the local news, talk to agents and other professionals, and get a feel for whether a given area is anticipated to experience increases in home values in the near future. It's an obvious step, but a commonly neglected one.
Long history. Though it can be exciting to jump into a new market, it's in your best interest to opt for neighborhoods with a long history. Cities and neighborhoods that have been around for decades are less likely to respond to tumultuous economic conditions, and are more likely to survive for a longer time in the future.
Also, pay attention to the diversity of elements in a given neighborhood. Does it have a lot going for it, or just one central attraction that draws people in? The more reasons people have to live in a given area, the safer that area is from volatility.
Economic Signs to Look For

The "housing market" can also refer to a series of economic conditions, which may apply locally or nationally. You'll need to watch for these factors, too, when making a final decision:
Reasonable financial options. Depending on how much cash you have available to you, you'll probably need to consider your financial options. For example, how easy would it be for you to secure another mortgage? What are current interest rates? Generally, it's better to buy when interest rates are at their lowest and mortgages are easy to get.
Competitive pricing. Take a look at how homes are priced compared to their "actual" value. In a buyer's market, prices tend to be lower than average, while in a seller's market, prices are higher than average. It's tough to tell the difference between an actual home value and what it's listed for, but as you gain experience in evaluating home conditions, it will become more evident to you.
Positive outlook. You'll also want to watch for a generally positive outlook in the overall economy. Are stocks, GDP, and employment across the nation experiencing steady rises? If so, this is a good sign for the future value of your investment.
Your best strategy in real estate investment is to simply be patient. There will always be buying opportunities available, and some will obviously be better than others, but you don't want just a "good" investment, you want the best investment. Holding out for a slightly better deal, or slightly better market conditions could help you find a better deal. Because real estate investing is such a long-term strategy, waiting another month to make the jump is hardly any time at all. Consider all your options carefully, and only pull the trigger when you're absolutely confident in your decision.
Once you settle on a real estate purchase, it's on you to get the most out of your investment. One of the best ways to secure your income and reduce the amount of effort you have to personally invest is to pursue property management services. If you're interested in learning more about the property management Green Residential offers, contact us today!