While most people think about single-family homes when looking at real estate investments, multi-family properties often bring better returns. The issue is that there are typically fewer of these properties available and they require a little more knowledge and research. If you're a real estate investor looking to diversify your investments and incorporate a handful of multi-family properties into your portfolio, this guide is for you.
The "Why" Behind Multi-Family Investments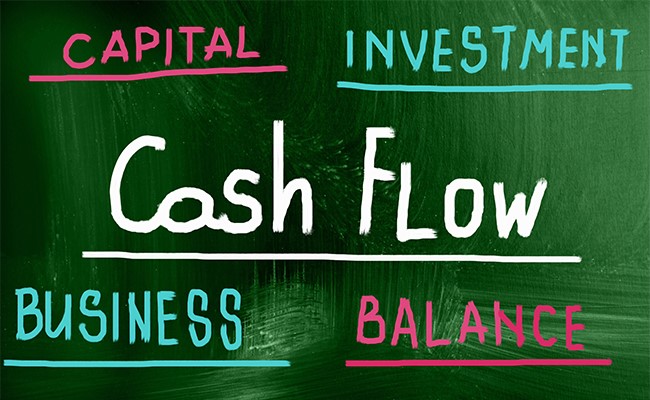 Many investors fail to consider multi-family properties, simply because they're unfamiliar or foreign investments. This isn't a good reason, but it's the truth. Well, if you're going to be a successful investor, you can't be close-minded or intimidated by the thought of learning a new strategy. Successful investing is all about portfolio diversification and you can't depend solely on single-family properties. Here are the three biggest benefits of working with multi-family investments:
• More cash flow. Naturally, multi-family properties give investors the opportunity to accrue additional cash flow. Whereas a single-family property only produces a single rent payment each month, a multi-family property could produce two, three, or even ten rent checks, depending on the size. This additional cash flow means you're able to garner a much quicker return on your investment.
• Consolidated expenses. Let's say your goal is to produce $4,000 in rent payments per month via your real estate investments. You have the option of investing in two duplexes – each duplex producing $2,000 per month – or four single-family homes – each home producing $1,000 per month. Which would you choose? Savvy investors would go with the duplexes. You're producing the same rent roll each month, but only have to deal with two properties. This consolidated nature of multi-family properties makes them desirable investments.
• Less competition. In a healthy real estate market, it's hard to find a good deal on a property. Since you're competing with every other traditional buyer on the market, it can take months to find a single-family home that's worth the investment. This isn't true with multi-family properties. You're only going up against other investors, so there's less competition. This increases your chances of finding a good deal.
Talk with a seasoned multi-family property investor and they'll likely rattle off a dozen more benefits, but these three stand out. If you do it for nothing else, consider investing in multi-family properties for these three benefits.
4 Tips for Evaluating Multi-Family Properties

Don't assume that less competition makes finding a good deal a breeze, though. There's a ton of work and preparation that goes into finding the right property and making a good offer. Here are a few tips for evaluating multi-family investments.
1. Use the 50 Percent Rule
A good real estate investor is conservative. It's the only way to be profitable in the long run. While you can afford to take a risk every now and then, risky investments shouldn't be the foundation of your portfolio. You need to be careful, cautious, and meticulous when analyzing properties – especially multi-family ones. That's why many people like to use the 50 percent rule.
The 50 percent rule is really quite simple. It says that over time, half of your real estate investment's income will go to expenses (not including the mortgage). In other words, if your property produces $24,000 in rent over a 12-month span, you can expect $12,000 to go towards expenses. This is obviously just a rule of thumb, but it's a valuable one.
If you want to consistently find good deals that offer low-risk and the potential for high returns, it's a good idea to follow the 50 percent rule (or some similar variation). It's something you can use to quickly analyze a deal without crunching the numbers. In theory, if a property can produce positive cash flow after subtracting the 50 percent for expenses and the monthly mortgage, it's a sound opportunity.
2. Think About Location
The location of a multi-family property is of utmost importance. You want to target areas that are on the upswing and in close proximity to amenities. Think about access to transportation, school zones, and neighborhood appeal. While a tenant may not care about property value, you should. Most investors only own multi-family properties for a few years before selling and cashing in. If you aren't thinking about location, you could get stuck with a negative cash flow property.
3. Consider Renovation Costs
Multi-family properties are often subject to higher than average wear and tear. This means you need to think about how much it's going to cost you to renovate or update an investment prior to placing it on the market. It's also wise to think about how long renovations will take? While it may not be possible to be cash flow positive in the first month, you don't want your new investment to sit vacant for months. It's challenging to dig yourself out of this initial hole.
4. Determine the Seller's Motivation
This is a big one that investors often forget about. It's to your advantage that you uncover the seller's true motivation for putting the property on the market. There are two primary reasons for this. (1) You'll be able to get a much better deal if you discover that the seller is motivated to quickly sell. Maybe they're moving out of town, underwater on their loan, or don't have time to manage the property any longer. By identifying one of these issues, you gain the upper hand in negotiations.
(2) There may be a reason the owner is selling the property. Maybe the cash flow is terrible? Perhaps the area where the property is located is on the downswing? There may be a logical reason why the owner is trying to unload the property. Keep this in mind.
Green Residential Professional Property Management
At Green Residential, we understand the ins and outs of Houston real estate. We've been in business for more than 30 years and have made a name for ourselves as the go-to provider of superior property management services.
If you're looking for best-in-class property management services for your single or multi-family real estate investments, we're your team. We've worked with hundreds of local investors and landlords and would love to have you join the Green Residential family, too. For additional information about any of our services, don't hesitate to contact us today!