It's unrealistic to believe that renters can live in a property for an extended period of time and leave it in pristine condition. Even the best, most respectful tenants will exert normal wear and tear on your property.
It's also normal for accidents that result in damage to the property to occur. Tenants may also neglect the unit and cause bigger problems. That's why landlords require a security deposit and insurance. The funds from these two are intended to cover potential damage.
But you mustn't charge tenants for normal wear and tear to the property as specified in the lease agreement. In fact, taking too much out of the security deposit for normal wear and tear runs the risk of lowering tenant retention. Tenants who take extra care not to damage the property don't want to pay an extra fee just for living there.
Sometimes it can be tough to discern the difference between normal wear and tear and destruction of property. All too often, tenants will claim that some form of damage is the result of natural causes.
If you take people at their word every time, you could gain a reputation for being easy on the security deposit, and lose a lot of money on repairs over the years. Being a little lenient on the security deposit isn't a bad thing, but letting too much go could lead to your financial ruin.
It's crucial that you are able to make the distinction between wear and tear and destruction to your property.
The Rules of the Lease Agreement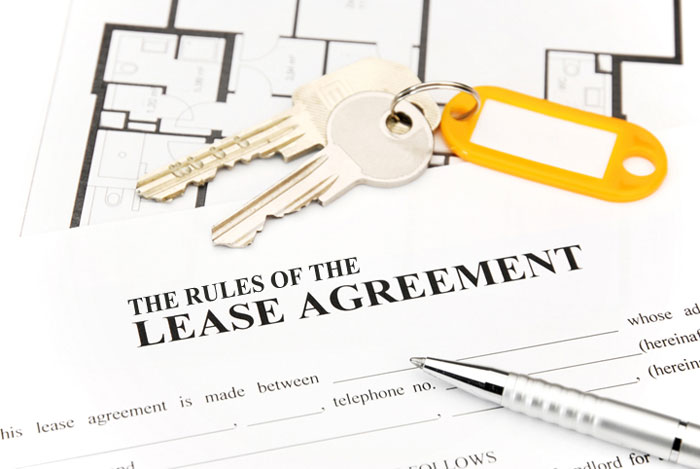 According to the Tenant Resource Center, normal wear and tear as opposed to damage or neglect are very different, from a legal standpoint. The landlord is responsible for wear and tear while the tenant will be charged for damage or excessive filth.
It's illegal for a landlord to misappropriate the tenant's security deposit, which means if the owner or manager charges a tenant for normal wear and tear, the act could be punishable by state law. The punishment is typically a hefty fine, which counteracts the money made from the improper confiscation of the security deposit.
This is not a difficult mistake to avoid as long as you properly diagnose the damage to your property and properly comprehend the lease agreement.
What Constitutes Normal Wear and Tear
As you can see, failing to deal appropriately with a normal wear-and-tear situation can have dire consequences for both your finances and your reputation. It's essential to recognize where normal wear and tear falls into the equation.
Nolo offers a tidy list of what constitutes ordinary wear and tear, which the landlord is responsible for. Here are some typical items:
Fabric fading from sun exposure
Water stains in the bathroom or on fixtures
Minor marks, holes, or nicks in walls
Old carpets worn thin over time from normal walking
Stains on old carpets from normal walking
Faded or chipped paint after a long period of time
Black spots on the bathroom mirror
Toilets failing to flush properly because of mineral deposits
Tile or porcelain products that are losing their protective cover
The list of items that constitute normal wear and tear could go on and on. All of these have something in common: They have developed over time and from activities that are beyond a person's reasonable control.
Toilets clog over time and curtains will fade from the sun's exposure. You can't charge a tenant for simply living a normal, non-destructive lifestyle. Doing so could get you in trouble.
What Constitutes Destruction of Property
There will inevitably be some situations in which a tenant accidentally or purposely neglects or damages your property. In those cases, your tenant is legally obligated to cover the cost of repair.
In the same document cited above, Nolo identifies a series of situations in which damage or excessive filth call for the tenant to pay for the results. Here are some of the representative items on that list:
Cigarette burns on carpet, curtains, or flooring
Large holes, marks, or gouges in the wall
Broken tiles or flooring
Rips and excessive stains not attributable to normal wear and tear
Water damage from plants
Grime in bathtub or toilet from lack of cleaning
Toilet failing to flush properly because of objects that shouldn't have been flushed
Dryers or washing machines that have stopped working because of improper usage
Doors removed from their hinges
Sticky surfaces
Failure to clean upon move-out
When tenants who are either currently living in the property or have recently vacated it have left any of the above damages in their wake, they are financially responsible for them. Whether they simply pay for the damages or have them fixed should be specified in your lease agreement.
Using a Move-In Checklist

Perhaps the best way to distinguish normal wear and tear from tenant destruction is to use a move-in checklist. This is a sheet that assesses the condition of the apartment before the tenant has moved in. It's also useful for noting damage left by the previous tenant.
Tenants may either fill this out themselves, or you can walk through and fill it out in their presence. Either way, this will enable you to keep track of the condition of the property before and after, and ensure that it remains clean and comfortable for your tenants.
Many apartment managers don't administer a move-in checklist, and is simply bad for business. It's strongly encouraged to use this method for every tenant, because it can improve your reputation as a landlord significantly and ensure a better rental experience.
If you create a higher quality of living at your property, you can raise the rent and expect more from your tenants.
Hire Green Residential as Your Property Managers
Taking care of the wear and tear of an apartment is worthwhile, but it can also be highly stressful. Recognizing the difference between wear and tear and destruction isn't always easy, and the challenge leaves many disgruntled tenants and financially strapped landlords.
Using Green Residential's property management services is an excellent way to avoid the stress of this situation. We'll handle the move-in and move-out process, and assess the damages for you.
When it's appropriate, we'll submit a charge to the tenant's deposit and facilitate the repairs so you don't have to worry about that, either. The simple, stress-free aspect of hiring property managers is the best thing about our services.
For more information about all that entails, contact us today!