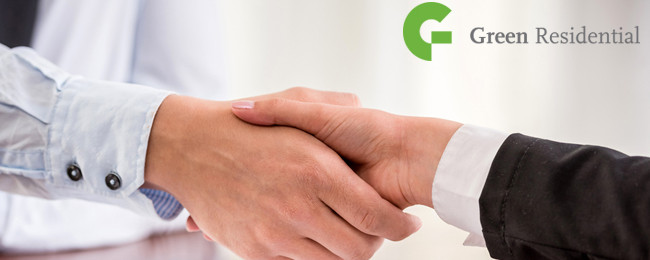 One of the biggest challenges businesses face is setting the right price for their rental property. It's also one of the most important aspects, but pricing a property or unit isn't like selling something on eBay. It doesn't go to the highest bidder, and if the price is too high, you'll never find a renter. On the flipside, pricing it too low will make the quality look cheap and will make it difficult to turn a profit. For that reason, much of the success or failure of your property hinges on your ability to price it correctly.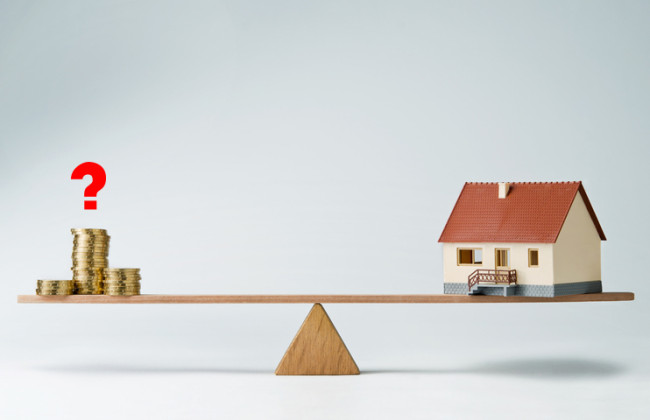 If you're looking to set the price for a specific location, such as Katy, Texas, you'll want to look at some factors both unique to the area and to the concept of setting a rental price in general.
Here are some suggestions:
Know What Rent Is Based On
There shouldn't be a standard, flat-rate price for all one bedroom, one bathroom units. There also shouldn't be a specific dollar amount that separates one bedroom and two bedroom apartments. Instead, you should set the rent based on the amenities offered and the desirability of the unit. Here are some of the things to consider when setting a rent price in Katy:
Location: Properties in high-end neighborhoods or neighborhoods closer to downtown typically go for more.
Number of Bedrooms and Bathrooms: It shouldn't be the only defining factor, since a one bedroom can cost more than two if the location and amenities are right, but it does count.
Square Footage: People will always pay more for extra space.
Garage/Yard Access: Just like people will pay more for square footage, they'll pay more for outside space.
Furnished or Unfurnished: The former might be worth more to prospective tenants.
Your Expenses: If you're going to cover certain utilities (such as water and garbage), have a laundry room inside, cover the costs of landscaping, and more, you'll need to set rent high enough that you can cover those costs.
Property Management Services: If you hire a Katy property management company to manage your property, you can raise your asking price significantly compared to doing the property management alone.
These are just a few things to consider. Consider all the amenities and unique attributes of your property to those in the rest of the neighborhood to get a good idea of what the asking price should be.
Stick to Market Price in Your Neighborhood


As a general rule of thumb, you should always set the rent at market price. Some people believe that it's often better to overprice the property and bring in more rent or underprice the property and fill it quickly, but that can backfire.  There are some pretty important reasons to stick with the market price.
People generally associate price with quality. If you're asking a price that's well under the actual market price, you risk making your property look cheap. Those who are financially stable will be drawn to higher-priced properties. However, note that you can't overprice a property in hopes of attracting better tenants. If the quality isn't good, your tenants will know.
You also stand to make a better profit. Sticking to market price keeps your rental property competitive, which allows you to make profit on your hard-earned efforts.
In Katy, this market price will vary depending on the neighborhood and size of the property. You can find units as low as $550 per month or as expensive as $3,000 depending on the location and amenities. Be sure to research your neighborhood before setting a price.
Build a Network of Katy Property Owners
A great way to check that you've priced your property correctly is to build a network of property owners and renters in Katy, preferably in the neighborhood where your property is located.  You can discuss with them the current market prices and when it may be time to raise rent.
You might think discussing rent prices with your competition may seem counterintuitive, but it's actually very helpful. You can use the information they give you to stay within market price. They can also refer potential tenants to you if you have something that they can't offer. The community will give and take, helping your renters to find the perfect place, while also keeping you competitive.
Be Flexible
Recognize that the price of your rental unit is not a one and done deal. It will change based on market demand. You hope that it will increase, but if the market crashes, you may be looking at a decrease. Be prepared to change your property and your amenities to match the demand.
In addition, your price might change if you alter some things on the property. For example, if you spend some extra money to reface the outside of the building or remodel the apartments, you can increase the asking price. Offering extra amenities, such as high-speed internet or laundry facilities, is another good reason to raise the rent.
Before setting the rent price in stone, take a test drive. Post your rent at the highest reasonable price in a local Katy newspaper or online to see if you get any renter interest. If interest is high, you can keep the rent at that rate or even raise it a little. If not, lower it by slight increments until you find a price that renters in the area are ready to pay. It might be lower than you originally planned, but some profit is better than none at all.
Seek the Aid of Property Managers in Katy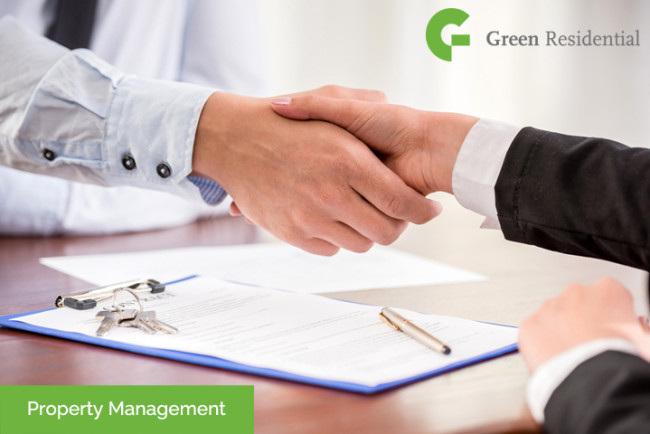 At Green Residential, we know what it takes to rent out a property. In Katy, we offer a myriad of property management services, including having a CPA on staff, repair and maintenance, tenant screening, rent collection, professional quality photography, property marketing, eviction services, and a 24-hour repair and support line. With the help of any of these services, you can raise your rent and turn a higher profit. If you're struggling to set an accurate price point for your property, contact us today!