People are instinctively drawn to natural light. Without the sun, life on earth would be impossible, and people subconsciously realize this when shopping for a home. Apartments and houses with more windows and natural light are appealing to prospective tenants and buyers. You may not be able to increase square footage, but you can give your renters the illusion of a bigger, brighter home by adding windows.
As a property owner, you likely face a multitude of repairs and maintenance calls on a daily basis, and windows can come as a low priority. However, simply waiting until a window is broken or rotted out before replacing can devalue your property. Replacing windows to increase the home value, and income potential, can be a great way to keep homes leased. Included here are a few things you should know about window replacement in investment properties.
When To Replace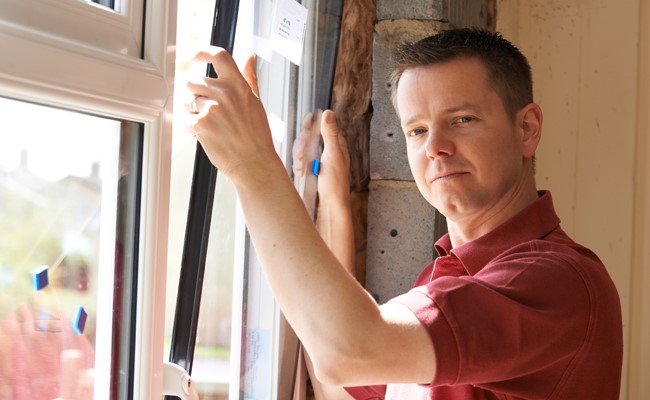 Most professionals recommend checking your windows every 15 years to be sure they are functioning at optimum efficiency. Dated windows may suffer from condensation on the inside of the glass, frosted windows, and difficulty opening and closing. Single pane windows especially lack when it comes to energy efficiency and can be susceptible to breakage.
With energy-efficiency and green-living becoming the buzzwords of the century, it is clear than many property owners may be seeking new options for home materials. By replacing your windows, you can greatly cut down on the energy consumption of your property, and in doing so, increase the appeal for possible tenants.
Millions of Americans live urban lifestyles. City life comes with a cost, though, and noise levels from traffic, air travel and construction can permeate the peace of your home. Replacing your windows can do wonders for the sound reduction of your property, and increase potential for attracting young families and older tenants.
Double Pane Windows

In 1952, window manufacturers invented double pane glass that offered greater insulation value and increased sound reduction. Window options have recently been upgraded enough to include triple layer windows, that offer the ultimate insulation and noise reduction.
If you are still using storm windows, it is likely due to the inadequacy of your original windows. The hassle of installing and removing storm windows each season can be time consuming and costly, especially on multi-level homes. Upgrading your windows to a denser pane with insulation can offer greater protection for your property and save you time.
Window Coating Options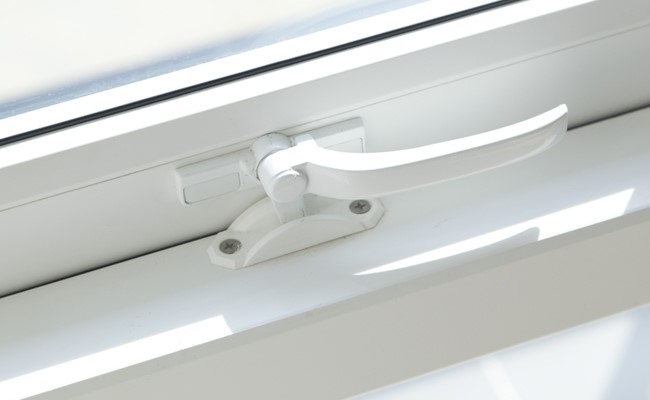 Almost as popular as "going green," is the growing awareness of UV damage. Ultraviolet rays are permitted through many older window styles and can fade fabrics, carpet and drapes. Not to mention, with the dangerous effects UV rays can have on personal health, it's clearly time for an upgrade. Installing glazed windows can offer greater energy efficiency and prevent fading.
New advancements in window technology have taken the form of films applied to the glass. Privacy coatings, UV resistant glazes and heat control films can all increase the comfort and beauty of your home. You can even apply a film to windows that will help prevent shattering and break-ins.
Frame Materials
Like many other building materials, windows have made great strides. In the past, many windows were constructed out of wooden frames with the panes being set into the frame and sealed with a putty. This method is less efficient as you face a repainting every other season or so, and gaps can appear in the putty causing energy loss, drafts and water leaks.
The most common choice for modern windows is vinyl. Vinyl framed windows offer built-in insulation with small compartments, like a honeycomb, within the frame. Vinyl frames are the most affordable, and do not require painting, but come in limited color choices.
Another choice is aluminum frame windows with great durability and cheap installation. Aluminum windows tend to lose heat and collect condensation, making them a good choice for warm climates. All of these frames should be equipped with a rubber strip between the exterior and interior frame body to reduce heat loss.
Fiberglass and composite framed windows are the newest options and some of the best. Their higher cost is demonstrated with increased value through durability, energy-efficiency and zero need for maintenance. High quality wood windows may top the price chart, but fiberglass and composite are close behind.
Safety Benefits
As a landlord, building security is of the utmost importance. By applying a safeguarding glaze you can keep windows shatterproof when there are children in the house and save money on maintenance and replacement costs. Not to mention, windows in vulnerable areas (think doors or by entryways) can be more difficult for burglars to penetrate.
Over time, windows begin to show wear and tear, often through how smoothly the window runs on its tracks or locks and unlocks. By replacing the windows, you can keep your properties safe and secure. Tenants will be more impressed by functioning windows with operable locks than windows in disarray.
Return on Investment
Homeowners are constantly looking for new ways to increase the value of their homes and get their investments back. Working as a landlord or property manager, it is especially critical you find small ways of boosting income generation without having to do a full overhaul on a home.
The best improvements you can make to a home are changes that offer a full return on investment, whether in the sale of the property or in the potentially higher rent. In replacing windows, most property owners see a 90% return on investment in the sale, and much more if the property is a long-term rental.
Greater Rental Potential
As a property owner, your goal is to keep your home occupied with responsible tenants as much as possible. Minimizing tenant gaps keeps your revenue high, and the more quality tenants you recruit, the longer they are likely to stay.
With natural light, energy efficiency and noise reduction being high on many tenants' priorities, it makes sense that replacing windows could bring in better clientele. You may have better luck recruiting elderly tenants or young families, both of whom will show respect for the dwelling and may stay long-term.
Contact Green Residential
Knowing which improvements to make to your property can be tough, and it may be easier to decide when working with the professionals. Contact us to learn more about great property management, finding suitable tenants and your investment potential.