Buying your first home can be a thrilling experience. You're setting up shop for yourself and customizing a home. However, if you see your first home as more than just your personal house, you may be able to turn it into a long term investment property.
Starter homes are often the houses that are grown out of and paid off quickly by individuals as they move on to bigger and better things. Your first home may be quickly sold, or you may turn it into a long term earning machine with tenants. The key to finding a home that can easily transition into a rental property is in the details. Included here are a few tips for choosing a starter home that can last as an investment property.
Consider Location

The first aspect of finding a home that can become a rental is location. Real estate brokers may be a broken record on this, but location is truly the most important aspect. Are you buying a home near a university that can easily be rented out to students? Or is your starter home in a nice neighborhood filled with young families?
You not only have to find a place that suits your needs, but you want the home to be valuable to other future tenants. Walk scores are a great way to know how "rentable" your home is; the more businesses and recreation within walking distance, the more likely you will be to avoid tenancy gaps.
Be mindful that your starter home is not your "forever" home. Yes, you may have always dreamed of living in the suburbs, but suburb houses may be more difficult to rent out later. Small condos, townhouses and duplexes can be perfect investment properties that you may live in for a few years.
Local Rental Values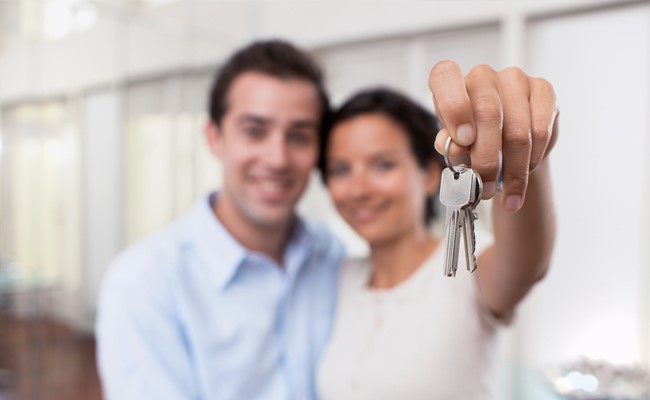 Playing along with the "location" theme, there's the factor of local rent values. Some homes can fetch double the mortgage in rent in some areas, while others will barely allow you to break even. Sites like Rentometer allow you to evaluate the future income potential of your starter home before you take the leap.
Factors that can affect the income potential of your home include availability of rentals, walk scores, and local schools. If you are looking at a home that is surrounded by apartments, you may not see as high of rent value as a small home in an urban neighborhood.
Your Expected Residency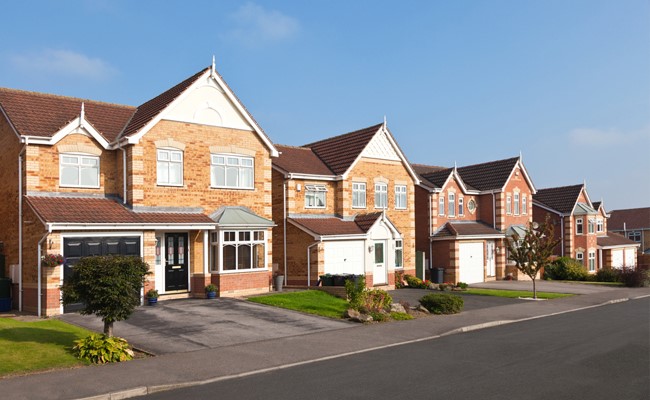 How long are you planning on living in your starter home? For most Americans, starter home residency lasts roughly 5 years. This means you'll likely be moving out of that house in a few years and need to consider your needs for that time period. You may not need to go for a deluxe kitchen and backyard swimming pool if this is a temporary home.
Room For Growth
How long can your starter home sufficiently house you? Most people will be there for only 5 years, but do you have the option of staying longer? Consider your family's needs and potential growth before buying a home. You may need space for children or you may decide to hold off. Keep in mind, life may change your plans.
If you decide to have children earlier or you decide staying in the home longer is cost-effective, it will have to be large enough to house you and your family. Most young couples moving out on their own should aim for a three bedroom home. Additionally, an extra bedroom and bathroom can easily be rented out if extra cash is needed.
Maintenance
Renting out a property is going to require maintenance work. How high maintenance is your new starter home? Does it require additional maintenance due to expensive flooring or an outdoor pool? You can easily hire a company to care for property maintenance but it may be cheaper to manage it yourself at first. Take into consideration how much value there is in the rental income after you factor in maintenance time and costs.
Universally Appealing
While quirky homes seem to be flooding the modern market, they may be better left to those looking to stay forever. Certain home designs and features may be cool to you, but unpopular with most consumers. Find a home that has an understandable floor plan and modern design to increase the value with the average consumer.
Kitchens and bathrooms tend to be the biggest deal breakers for both renters and buyers, so take these into consideration before purchasing. Is your kitchen nicely designed and spacious enough for most people? Have the bathrooms been updated and is there more than one? Take into account how important amenities are to buyers, and that they may translate to your future rental potential as well.
Affordability
Finally, one of the most important aspects of your starter home is how affordable the purchase is on your budget. With a changing market, renting can be more cost-effective in some areas than buying. But with low-interest in other areas, it can save you thousands of dollars to buy rather than rent.
If your starter home is ideally just for five years, but could easily last for longer, it is likely a good deal for you. However, if you feel you are really stretching to make it work for that long and likely would want to move sooner, don't make the leap.
You will need to consider your pocketbook and whether you can afford to buy a second house while renting out the first. Fortunately, most homes will rent for more than the mortgage and maintenance on them, so you will likely be able to knock out your starter home mortgage with rental income.
Consider Property Management Through Green Residential
While you may not be planning on moving out of state, it may be impossible for you to perform maintenance and management on a rental from another state. Consider utilizing a professional property management team to save yourself the stress. Contact us to learn more about property management options and desirable amenities for rental properties.