When it's time to let go of your investment property, you want to make a fast sale but get your money's worth.
Closing a speedy real estate sale that also turns a profit doesn't have to be a distant dream. You just need to know the secrets to selling a home quickly.
Try some of these tried-and-true approaches for getting your home off the market in no time.
1. Price It Just Right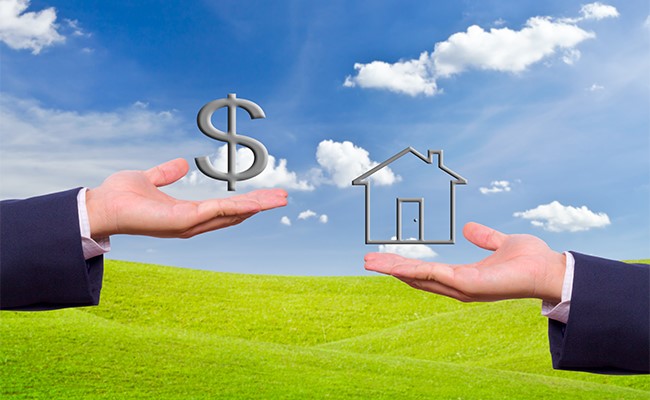 Putting a home on the market isn't like selling a laptop to a pawnshop. You can't start with a high asking price with the hope that the buyer will negotiate to a more reasonable level. The longer your home sits on the market because of a high price tag, the more it depreciates, and you'll cut your profit.
Instead, have it appraised, and price it accurately from the start. In the best-case scenario, potential homebuyers will open a bidding war on your property, and you'll get more than the asking price.
2. Focus on Curb Appeal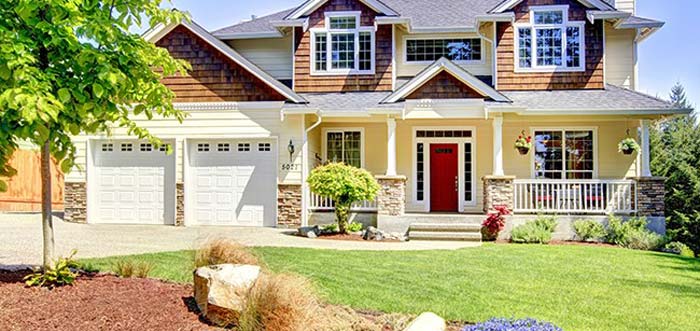 One mantra that should stay with you throughout the process is: The first impression is the only impression. The exterior of your home will be the first thing that homebuyers see, so it needs to look great.
Spruce up the landscaping, improve your siding, paint the door, add a flowerbed … do what you can to give your home better curb appeal so it attracts passersby.
3. Stage the Property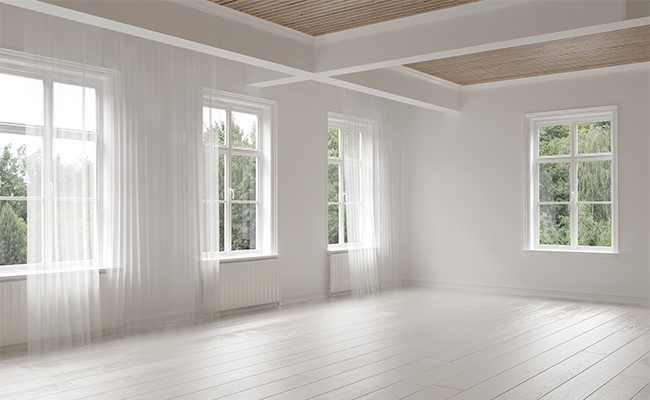 Many homebuyers have too little imagination. Staging an empty property to make it look as it would if someone lived there is a great way to show prospects its full potential.
This is especially worthwhile if the structure has unique or unusual features. For example, a small alcove in the entrance hall could be staged as an office space.
4. Make Key Renovations
In real estate, the kitchen is king. Most homebuyers say the kitchen is their number-one priority, so an outdated one will turn buyers away.
Kitchen renovations are expensive, but most people get at least 85 percent of the renovation back, and many see even more than 100 percent ROI. It's worth the up-front cost if your best offer knocks $10,000 off the asking price because the kitchen needs a makeover.
5. Clean It Up
This should go without saying but keep the property clean and neat. If there are cracks or chips in the paint, have them touched up, and make sure your floors are mopped and vacuumed, and daily clutter stays hidden during showings.
6. Always Be Available for a Showing
You never know when someone is going to drop by unexpectedly to see the house, or your agent gives you just 30 minutes' warning. Don't let those opportunities to show your property pass you by because your place is a mess. Keep it clean and tidy at all times and make the most of every opportunity.
7. Market It Correctly
Take the time to market your property correctly. Nowadays, real estate marketing is a little more complicated than taking out an ad in the newspaper.
It requires thorough knowledge of online services and social media, and a knack for blending that with traditional marketing methods. Many people choose to leave the marketing up to the professionals so they don't have to stress about that part of it.
8. Eliminate Signs of Pets
Few factors depreciate a house faster than evidence of pets. Most potential homebuyers don't want to live with your pet's fur, claw marks, and accident stains. When you're showing the property, keep the critters out of sight, and make sure the residence looks as clean as if a pet had never set foot inside.
9. Empty Your Closets
Create the impression of more closet space by leaving your closets half empty. As mentioned before, homebuyers often have meager imaginations, and if your closets are completely full of clothes, linens, and other items, they're apt to think the closets are inadequate.
10. Optimize Light
Natural lighting is a hot commodity, and something every buyer looks for, whether they realize it or not. Make your home look brighter by taking down the drapes, polishing your windows, installing thinner lampshades, increasing the wattage of your light bulbs, brightening the paint colors, and doing anything else that will make your home shine.
If your home is naturally dark, and no amount of superficial fixes will change that, you might want to consider a renovation such as larger windows or a skylight.
11. Find a Good Agent
A broker who isn't experienced enough to handle your home sale can mean the difference between getting your property off the market and watching it depreciate over time. Don't settle for the first agent that comes your way.
Comb through your options, and find a broker who specializes in technological tools and is very personable. Nothing sells a home faster than a great agent.
12. Depersonalize the Space
When your home is crammed with personal effects and décor, it's difficult for buyers to imagine themselves living there. It can actually drive them away.
As you're preparing to move, put most of your personal items in storage or at least keep them away from the showing. Also, arrange the furniture in a fashion that maximizes the use of space rather than the way you might prefer.
13. Add a Coat of Paint
Inside or out, a new paint job can make a home feel trendier and more in style than has been. As you consider the right paint color for the job, remember to keep your personal taste out of it.
It's best to go with neutral colors that will make the room feel more open and bright. The wrong paint colors can blind someone into thinking the home is all wrong for them, but neutral colors encourage a sense that the walls can be painted and personalized any way the buyer likes.
14. List It Online
Put your listing on all the major online portals. Zillow, Trulia, and Realtor.com are the major websites, but it doesn't hurt to look for others that are successful in your area.
Also, be sure to share the listing with your friends on social media. Facebook is the most lucrative market for selling homes, but Twitter also has potential.
15. Post Professional Photos
Don't just use your smartphone to take pictures for the listing. Invest in a professional photographer.
As one who has studied the industry, a professional photographer knows which angles to use and when the lighting is best for capturing your home at its finest. Bad photos will not do your property justice, and good ones will exhibit the true splendor of your home.
Contact Green Residential Today
Sometimes your property won't sell quickly, no matter how well you follow these steps. When that happens, you might consider renting it out and using a trusted property management company to handle the hassles.
We at Green Residential are experts in everything to do with the Houston real estate market. With more than 30 years of experience, we can be trusted to handle any property sales duties for you and make the challenge of moving homes easier.
For more information about the services we can offer you, contact us today!