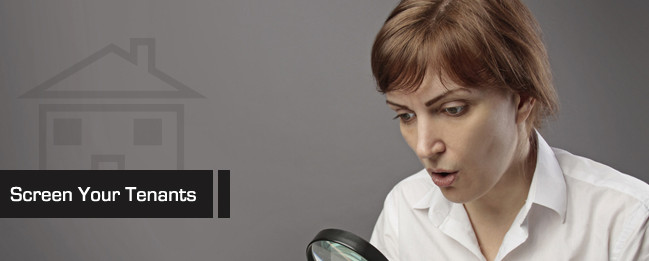 Time is money, as the saying goes. It's often difficult to distinguish between the two, particularly for landlords. It's true that the market is looking up for property managers and their tenants, but spending too much time and money on a project can drastically cut into your profits. From there, your stress levels shoot up, and the prospect of owning a profitable rental doesn't seem so worth it anymore.
As you probably know, the key to stress-free, successful landlording is maximizing your time and making your dollars stretch as far as possible. However, it's difficult to save both time and money at the same time. Oftentimes, the best ways to save time are to pay someone else to do something for you, which hinders the money-saving aspect of the job.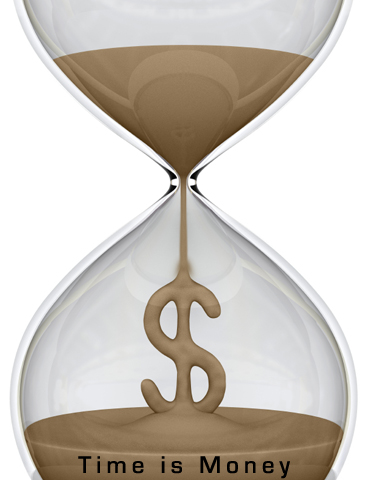 Striking the perfect balance takes effort, but it is possible. Consider each of these suggestions and determine which could be used most effectively for your specific situation.
Screen Your Tenants


Your Katy tenants have a much stronger impact on your time and money than you might think. Bad tenants will pay rent late or not at all, cause damages, and require extra monitoring. It's difficult to tell the difference between good and bad tenants if you don't screen them first.  This involves running a background and credit check, contacting references, conducting personal interviews, and asking the right questions on the application form.
Keep Maintenance and Repairs Up to Date
The better maintained your property is, the less time and money you'll need to spend. That might sound strange, since time and money are required for such a task. However, imagine the cost of putting a simple patch on a pipe versus your pipes bursting in a large building, resulting in water damages, hours in repair, and mass amounts of stress. The difference here is obvious.
Take as Many Deductions as Legally Possible
Tax credits will become your best friend come tax time, since small businesses, like property management, can be taxed heavily. Things such as repairs and maintenance, business-related travel expenses, and office expenses can all be deducted to help lower your tax bill.
Hire Out for Help
Sometimes time is a much more valuable commodity than money. If that's the case for you, it's wise to hire some help. The best option is to hire an all-inclusive Katy property management company to handle maintenance, marketing, tenant screening, and more. However, for smaller jobs, you might consider hiring a local hand on occasion.
Perform Preventative Measures
Act now on issues that could cost you majorly in the future. For example, if there's an issue with a contract or rental agreement, it could end in a lawsuit. Issues with your property can also be prevented through regular inspections.
Let the Pros Handle the Marketing
Keeping your units full is the key to turning consistent profits, and the best way to do this is through marketing. Posting online advertisements, placing signs around Katy in areas where they'll have the most impact, interacting through social media, and taking excellent listing photos are all major aspects of the property marketing experience. It sounds like a lot because it is, and it's often best left to the pros who know how to get the best return on investment from your marketing efforts.
Focus on Tenant Retention
Full units are important, but what's more important is keeping them full with the same people. Advertising, cleaning, repairs, and other costs associated with tenant turnover isn't cheap, not to mention you'll lose rent payments while you look for a new tenant. Focusing on maintaining high quality units and excellent customer service will reduce turnover costs dramatically and save you the time and hassle of filling vacancies.
Automate Everything Online


If you haven't put your processes online yet, now is the time to do so. Today, potential tenants expect the luxury of filling out an application online and paying their rent through an automated system. It's not only a luxury for your tenants, but also for you. It reduces the amount of paper pushing you're required to do during the occupation and vacancy processes.
Do Some Things on Your Own
If you're more strapped for money than you are time, it might be worth it to do some minor jobs yourself. For example, basic repairs like unclogging a shower drain or mowing the lawn can easily be performed without hiring out. However, it's always wise to hire out for major repairs, since trying to fix a major issue with little experience or no certification can put your property in more danger and cause more damage in the long run.
Choose Insurance Carefully
A variety of insurance policies, including landlord insurance and property insurance, is necessary for protecting yourself, your property, and your tenants. It will save you huge sums in the event of an incident, but if you don't choose carefully, insurance companies can gouge you. Carefully compare insurance policies, prices, and options before purchasing, and regularly check for better prices each year.
Stick to Your Contracts
Out of everything you'll deal with as a landlord, legal matters can cost the most when it comes to profits, hours, and stress. When it comes to the contracts you've made with your tenants and other parties, strictly follow them. One wrong move can turn into a lawsuit you may not be able to pay.
Look at Second-Hand Appliances
Most rental properties provide larger appliances like a refrigerator and range in order to attract tenants. These can cost anywhere from $1k to $5k each. However, if you get them used, it cuts your costs dramatically. You can find high-quality, refurbished pieces at a fraction of the cost of brand new appliances.
Review the Mortgage
The mortgage will no doubt be your primary expense, but you might be paying more than you should. Review the mortgage arrangements on a regular basis to see if you can lower your interest rates or consolidate loans for a better deal. Comparing rates regularly could save you thousands in interest payments.
Be an Excellent Landlord
All in all, the key to reducing tenant turnover, improving your reputation to attract tenants, and cutting down on time and costs altogether involves being the best landlord you can be. Work on honing your management and communication skills, and get more organized in order to maximize your efficiency.
Let Green Residential Take Care of Everything
Want to be the best landlord possible? You don't have to do anything except hire Green Residential to take care of your Katy property. We offer a myriad of services, including tenant screening, marketing, repair and maintenance, rent collection, eviction services, and more, so you don't have to. For more information about how you can ease the burden of being a landlord, contact us today!