In most areas around the country, the real estate market has experienced a nice post-recession recovery and homes are going under contract within days of being put on the market. If this is true in your local market, yet you have a home that's been listed for weeks or months, then it's easy to get a little restless and wonder what's going on. Are you just being impatient, or is it time to take your home off the market?
4 Signs You Should Pull the For-Sale Sign
Whether you realize it or not, taking a home off the market for a period of time isn't unheard of. Depending on the time of year, the state of the market, and a number of other property-specific factors, it could be a smart decision for you and your family.
Here are a few specific signs you may want to consider this particular course of action.
Bad Weather and Reduced Curb Appeal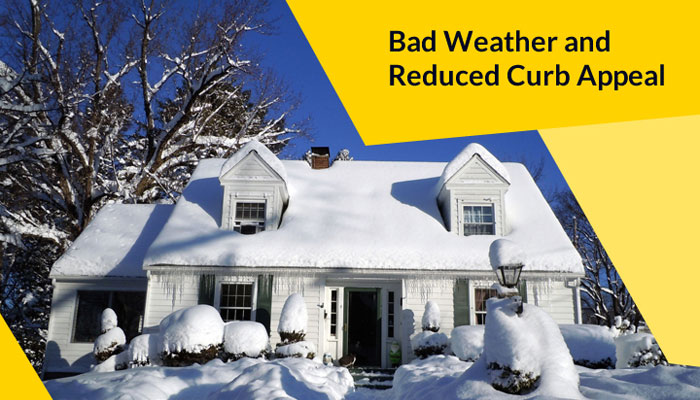 We're currently in the middle of winter, which isn't always the best time of year to sell if you're in a market where it snows frequently. That perfectly manicured lawn that you work so hard to maintain in the spring and summer might look like a puddle of mush right now. And what about that brand new roof you had installed last fall? It's covered under a few inches of snow.
With bad winter weather often comes reduced curb appeal. Many buyers just aren't willing to take a risk on a home if they can't fully inspect the property, roof, siding, landscaping, etc. Perhaps you need to take your home off the market and relist in the spring.
Financial Circumstances Have Changed
Sometimes personal finances can change and it no longer makes sense to sell your home. For example, were you planning on upgrading to a much more expensive home? Well, if your boss suddenly laid you off, it's probably not the right time to increase your expenditures. This also works the other way around. Perhaps you were attempting to downsize in an effort to slash your monthly mortgage payment. If your spouse just got a big raise and you'd rather keep the home, then pulling the listing is justified.
The Market is Oversaturated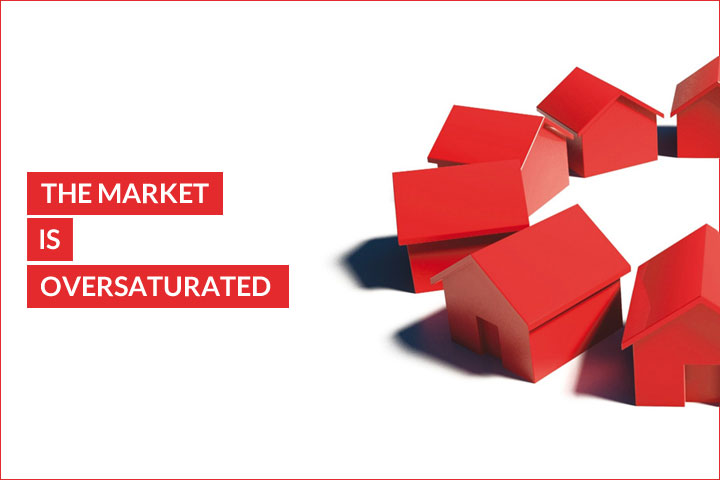 "Some homes don't sell quickly in an oversaturated real estate market. Buyers have plenty of options when there's a large inventory, and your property might receive little attention," mortgage originator James Forte says. "Additionally, it'll take longer to sell if your sale price is higher than similar properties. Depending on how much you owe the bank, lowering your price might not be an option at present."
You may be in love with your home because of sentimental value, but it's important to remember that nobody else has that same emotional attachment. If other properties are selling while yours sits there for months without any traffic, you need to come to terms with the fact that there are better deals on the market. Now may not be the time to sell (at least without doing some renovations).
You Don't Want to Pay to Sell Your Home
Maybe you and your agent get together and decide that the reason your property isn't selling is that it's priced too high. So the agent decides that the best thing to do is drop the listing price from $200,000 to $190,000. The only problem is you still owe the bank $193,000. Do you really want to pay money out of your own pocket to sell your home? If the answer is no, then pulling your listing might make sense.
What to Do After Taking Your Home Off the Market
If you do decide to take your home off the market and still plan on selling it in the future, there are a few things you'll want to do rather quickly.
Sit down with your agent and broker. If you're sticking with your agent, you'll want to sit down with both the agent and the broker to discuss what needs to change. If you're choosing a new agent the second time around, be sure to discuss any shortcomings you experienced with the first listing.
Address issues with the home. Were there clear reasons why your home didn't sell on the first try? Maybe your kitchen was last renovated in the 1990s when every other home on the block has new stainless steel appliances and custom cabinetry. Could it be that your roof is too old? Is the main floor layout not open enough? Consider questions like these.
Create a killer listing. While some people will drive by and see the for-sale sign in your yard, most people find properties via online listings. Make sure your agent is working hard to craft a listing that will sell. This includes high quality pictures, excellent copy, and clear explanations.
Doing these things – as well as waiting a few weeks to give the market time to adjust – should give you a better chance of selling your home the second time around.
Green Residential: Houston's Flat Fee Real Estate Agency
Few financial relationships are more important than that of a seller and the agent. Selling a home is a massive undertaking and requires very careful and meticulous attention to detail. If you feel like you didn't get the attention and professional service you deserved on your previous listing, then it may be time to reconsider the entire listing structure and go with an agency that will breathe new life into your sale.
At Green Residential, we aren't like all of the other Houston real estate agents. We operate on a flat rate fee structure that lets you keep more of the equity you've built up in your home over the years. Whereas a standard agent would charge you a six percent commission on a $400,000 home sale – totaling $24,000 – we charge just $20,000. That's $4,000 in savings that can go toward moving costs, renovating your new home, or taking a vacation!
If you're interested in learning more, please don't hesitate to contact us today!