When you're involved in the search process for a new home, you're typically on the lookout for new listings. Occasionally, when you're driving through a neighborhood or down an unfamiliar street, you'll see a big red yard sign with white lettering that reads, "For Sale By Owner."
Abbreviated to FSBO, these properties can be tempting. After all, who doesn't want to save a bit of money and cut out some of the complications that are inevitable factors when a seller's agent is involved?
Before you start writing a check, there are some things you need to know.
Here's What You Need to Know
According to this infographic by Keller Williams Realty, the percent of home sale that are FSBO has declined over the years. In 2001, FSBO transactions accounted for 13 percent of all home sales across the nation. Last year, they accounted for just 8 percent.
That doesn't mean you can't find a FSBO property in your area, but it does mean you'll need to be smart about how you proceed when you discover one. Now that that's been said, here are a few tips.
1. Get Pre-Approved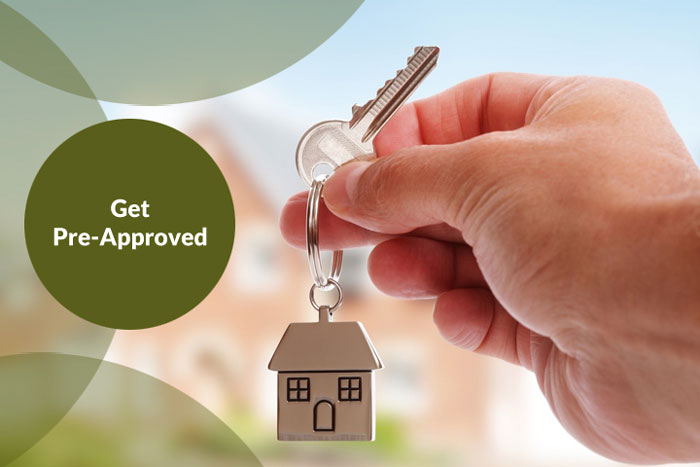 Unless you're planning on buying the property with cash, you'll need to get pre-approved before the search process begins. Although pre-approval doesn't mean you'll definitely be approved, it definitely increases the odds and ensures you aren't wasting your time.
More important, it puts the sellers at ease. Most sellers' agents will ask for a copy of the pre-approval letter, and a savvy FSBO owner will too.
2. You'll Have to Negotiate (a Lot)
In most FSBO situations, the seller overprices the property and asks for too much. However, as the Keller Williams Realty infographic shows, on average, FSBO properties also end up selling for just 80 percent of what comparable agent-represented properties go for.
So a lot happens between the listing price and the selling price … and it's not all comfortable. "FSBO owners have a reputation among agents for being tight with a buck: They're generally trying to sell a home themselves to avoid paying commission fees to a real-estate broker," Penny Doherty writes for The Wall Street Journal.
"Further, they may have an emotional and personal attachment to their property. They can take it personally when buyers or their agents want to negotiate."
The thing is, no matter how uncomfortable it may be, you have to negotiate and pull the price down. Otherwise, you probably won't end up getting a good deal.
3. Ask the "Why" Questions
Every good negotiator knows that you have more leverage when you understand the other party's motivation for making certain choices. In the case of a FSBO deal, you need to find out why the owner is selling his or her home.
Though you can always ask the question directly, you might not get the best answer that way. Instead, try digging around a bit. Ask the owner-seller how long they've been in the region, whether they plan on staying in the area, if they have a family, etc.
Questions like these open up the conversation and give you a better idea of who the seller is. For example, if you learn that the seller has been in the area for 20 years, but his mother — who lives on the other side of the country — just recently got sick and needs to be cared for, then it's a pretty sure bet he's highly motivated.
On the other hand, if the seller has simply been in the home for 10 years and is thinking about moving mostly just for the sake of change (and the wife and kids aren't thrilled about it), you probably don't have as much leverage.
You don't know until you start prying.
4. Never Take the Seller's Word for It
One of the biggest problems with buying FSBO properties is that sellers aren't always as forthcoming or honest as they should be. It's not uncommon for an owner/seller to disguise problems or fail to disclose issues. Thankfully, there are two specific things you can do to protect yourself.
First, you should request a Comprehensive Loss Underwriting Exchange, or C.L.U.E., report. This report, which can only be pulled with the permission of the owner, will give you a five-year history of any insurance claims that have been filed on the property.
It costs just $20 and you can offer to pay for it. Not only does a C.L.U.E. report tell you if there have been previous issues (and what risks may lurk in the shadows), but it also provides a pretty good alert to the potential for higher insurance rates.
The second thing you need to do, should you decide to make an offer on the property, is pay for a full-service inspection. The current homeowner may fail to reveal problems, or might possibly even be unaware that any exist. An inspector will give you peace of mind.
5. Be Wary of Commission Problems
As stated earlier, FSBO sellers tend to be penny pinchers. Saving money is really the only reason an owner would sell a property without the services of a licensed agent.
But you need to make sure this doesn't come back to bite you at the closing table. Assuming you're using a buyer's agent to represent you, it's imperative that you discuss commission early in the process.
It's not uncommon for a seller to refuse to pay the buyer's agent a commission, which leaves you on the hook. Talk about commission in advance and make sure your agent will be properly compensated.
Otherwise, you risk having the deal fall apart at the closing table.
Contact Green Residential Today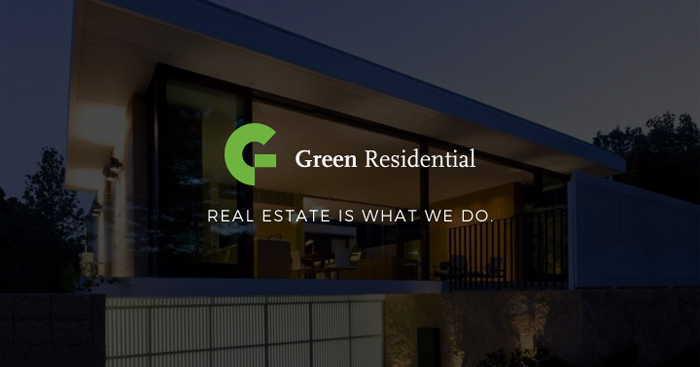 At Green Residential, real estate is what we do. Whether it's property management or home sales, we can help you with whatever needs you may have. And if you end up buying a home, we'd love to help you sell your current one.
We offer a flat-rate fee, which can greatly simplify the process and save you thousands of dollars along the way. For more information on any of our services, please contact us today!