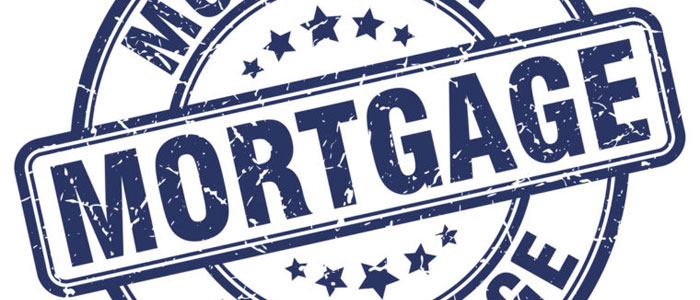 According to market research, it's still currently a very good time to invest in an income property. Interest rates are low as the banks become more comfortable about lending money to first-time investors, and rising property prices signal a strong return in the future, whether you sell the home or rent it out.Deciding to invest in a property is easy. Financing it is another story. When you're making your first property investment, money is going to be one of the most challenging hurdles you'll leap. A home or apartment complex will be a huge financial investment, and of course, you want to get the best deal.
When you're financing your first investment property, the ultimate goal is to reduce the amount you owe. The smarter the investment at the start, the greater returns you'll accrue when you sell it. Here are some of your best options to make that happen.
Save a Lot for the Down Payment
As you will remember from your first home purchase, the loan advisor likely stated that a 20 percent down payment on a house is the best strategy. Lenders agree to much lower interest rates when you have at least 20 percent saved, and that rate could decrease even further if you can put up more than the standard 20 percent.
You will be paying less interest in the long run, and in the best scenario, you could potentially pay off your house in half the time. That would save you tens of thousands, so you'd have more money to put toward other investments.
You should be aware that after you've established a profitable first investment property, your strategy for investing in other properties will probably change. You'll run out of cash pretty quickly if you continue to offer 20 percent as a down payment for every property. In the future, look into investing in real estate for less than $5,000 to maintain a profitable business.
Improve Your Credit to Improve Your Interest Rates
Aside from saving for a substantial down payment, you can lower your interest rates dramatically by improving your credit score. Request free copies of your credit reports from Equifax, TransUnion, or Experian, the three primary credit bureaus, at AnnualCreditReport.com.
You may be limited on the number of times you can request a free report, so keep track of each report once you have it. As a general rule of thumb, financial institutions won't offer you a loan if your credit score is below 580.
Between 600 and 700, you may be able to secure a loan depending on the infringements on your record, but your interest rates will be higher. At this level, you might also have to pay a fee in order to maintain your interest rates over time, which will eat into your profits.
In general, a credit score of 740 or above will land you the best interest rates. You'll also be guaranteed a loan, and this will encourage banks to shell out future loans as you expand your investment business.
But if your score is low, all is not lost. With time, patience, and the care to make payments on time, you can improve your credit score. Once your score has reached an acceptable number, you can apply for a loan again, and make regular payments to show financial institutions that you're not a high risk.
Try a Fix-and-Flip Loan
If you're investing in a property for the sole purpose of flipping it and selling for profit, you might skip the conventional bank loan and go for a fix-and-flip loan instead. This is a short-term loan that lets you make any renovations on a property so you can put it on the market more quickly and see immediate returns.
Fix-and-flip loans are a little riskier because they're treated as hard-money loans, which means the property is collateral for the loan. However, they can be easier to obtain through a hard-money lender or a real estate crowdfunding platform. You'll also get the loan within days rather than weeks or months, as in the case of a traditional mortgage closing.
On the downside, interest rates for these kinds of loans can be as high as 18 percent. If you're sure you can turn a profit, a fix-and-flip loan is a great option, but it shouldn't be used on high-risk properties.
Use Home Equity
If you're a homeowner, you can actually tap into the equity of your home to finance an investment. In many cases, you can get as much as 80 percent of a home's equity value in a loan to purchase your investment property.
As long as you can come up with the 20 percent down payment, this can be an intelligent way to fund your property. This type of loan is called a home equity loan, or cash-out refinance (HELOC). You can discuss the different types of these loans in detail with your financial institution, but most come with a fixed interest rate and will extend the life of your existing mortgage.
The pros and cons vary, depending on the type of loan you seek. The most obvious disadvantage is that you could lose your home if you're unable to keep up with payments. It can be a more secure way to finance the property, though, because you have some collateral to back you up if your investment doesn't pan out.
Team Up with Someone
Often, you can score financing on an investment property through an individual rather than a financial institution. These loans occur when a wealthy individual wants to maximize his or her capital without having to do repairs, promotion, and/or landlording the property.
The backer will give you a private loan with certain interest rates, fees, and provisos that you'll be expected to reimburse. The person may also expect a small share of your earnings, but that's not often the case.
With these terms, the wealthy investor will able to earn more profits from the loan, and you'll incur fewer fees and required qualifications to earn the funding. It can be a lucrative win for both parties.
Granted, it's a high-risk investment, and you should have exit strategies in place. These loans are frequently successful for both parties, but you're trusting another person implicitly, and you don't want to take the fall for anything that's not your fault.
Real estate partnerships can highly beneficial to new investors, however. You can finance your first property and begin building some credibility in the market to set you up for future success.
Contact Green Residential Today!
Investing in income properties can be a stressful activity, but it can be made easier with an experienced realty team at your disposal. Our team at Green Residential is ready to help you buy and sell any homes in the Houston and Katy areas.
We also offer a more affordable alternative to the typical Realtor because we require a flat rate fee rather than a percentage of your home sale. This can save you thousands on your investment, and our experience in the industry can help you maximize your earnings. For more information, contact our realty team today!