Smart real estate investors understand the power of teamwork. It's impossible to do everything on your own, and building professional relationships with people who have other skillsets can prove invaluable. Specifically, many investors turn to real estate agents to help them identify and maximize opportunities. But you can't go out and just hire anyone – you have to know what to look for in an agent.
Why You Need to Partner With an Agent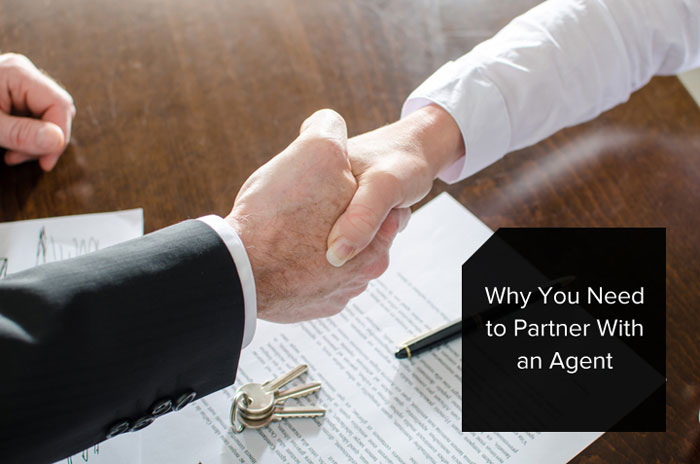 There's something to be said for taking initiative and doing everything on your own, but this isn't typically the smartest decision when it comes to investing in real estate. Especially when you're first starting out, you need a team of people who bring different skills to the table, and a real estate agent is the first person you should add to the team.
"While some partnerships are based on relationships and convenience, partnerships built on necessity and practicality have a much greater chance for success," investor Dennis Cisterna explains. "Most partnerships should have some type of financial or operational consideration as a driving force behind their formation."
According to Cisterna, a financial consideration means you and your partner are coming together because you need each other to make the deal financially feasible. While an agent may not be bringing money to the table (unless they're an agent/partner), they can help you negotiate better financial terms. Thus, an agent partnership consists of financial consideration.
An operational consideration is in play when the partner brings a valuable skillset that you don't possess. In the case of an agent, this skill is finding properties, understanding local values, and negotiating deals.
Six Tips for Finding the Right Agent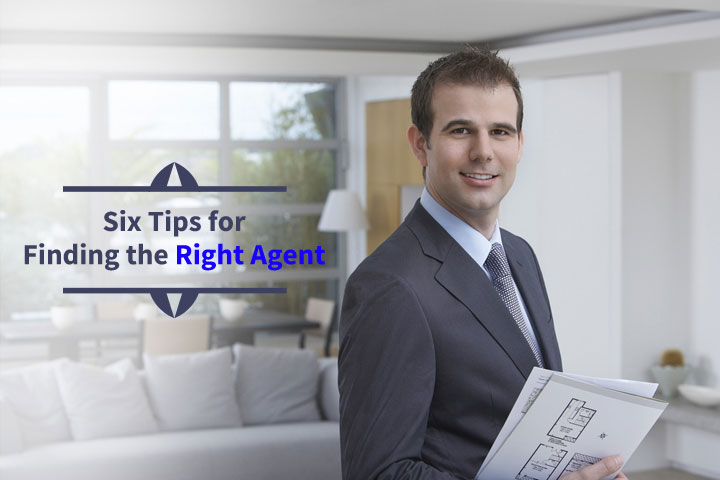 While you can invest in real estate on your own, you really need an agent to help you both financially and operationally. But don't just run a Google search for the most popular agent in your area. Do your due diligence and look for the right agent.
Look for Personal Investment Experience
Does the agent have any personal real estate investment experience? This isn't mandatory, but it's certainly a good sign if they are involved in some investments of their own. It shows that they have a similar mindset and understand some of the various issues you'll encounter.
Agent Must be Comfortable Making Offers
It may be silly to think that there are real estate agents who aren't comfortable with making offers, but there are! Some agents enjoy the analytical side, as well as dealing with clients, but hate the thought of negotiating. While it can be hard to spot these agents, you want to stay away from them at all costs.
As an investor, you may be making dozens of offers per week and your agent must be able to stomach the idea of continually going back to a seller's agent with your offers – even when they keep getting rejected.
Know the Agent's Bottom Line
Real estate agents obviously make their money off commission. As such, you need to have a clear understanding of their bottom line. In other words, what's the absolute lowest deal that they're willing to work on? Some agents specialize in deals under $100,000, while others won't touch anything less than $500,000. It's not fair to your agent to assume they'll work on any deal.
Responsiveness is Critically Important
One of the key characteristics of an investor-friendly agent is responsiveness. Since many deals depend on quickly submitting offers, you need an agent who will pick up the phone or respond in a matter of minutes. You can't afford to wait hours or days just to get in touch with them. Otherwise, you'll end up losing out on prime opportunities. The best way to gauge an agent's responsiveness is by speaking with previous clients.
Local Knowledge Matters
Don't underestimate the value of local knowledge. Every real estate market – which can be as small as a single neighborhood or as large as an entire city – is unique. You need an agent who has experience buying and selling in your area. This ensures you have access to the best prices and local expertise.
Research Agents Online
You should research agents online early and often. It's becoming increasingly easy to find information on people and this can help you gain a better picture of who the individual is.
Start with social media profiles and make sure the agent is who they say they are. While there's nothing wrong with an agent having some fun in his personal life, you need to ensure they aren't living a lifestyle that could be irresponsible, and therefore negatively impact your business.
Next, run a Google search and see if there are any websites or associations through which the agent has accumulated reviews, ratings, or accolades. Pay special attention to client testimonials to make sure there aren't any red flags in terms of ethical decision making.
"Being ethical is a very important issue for investors or anyone using a real estate agent," investor Mark Ferguson points out. "Many buyers like an agent who stretches the rules to get them deals. Remember just because your agent was the one who wasn't ethical, doesn't mean the buyer or seller is not also liable. If the buyer or seller know the agent is being unethical or breaking laws, then they can be considered just as responsible as the agent."
You can find a lot out by conducting some internet research, and you should always do so prior to entering into an official partnership.
Contact Green Residential Today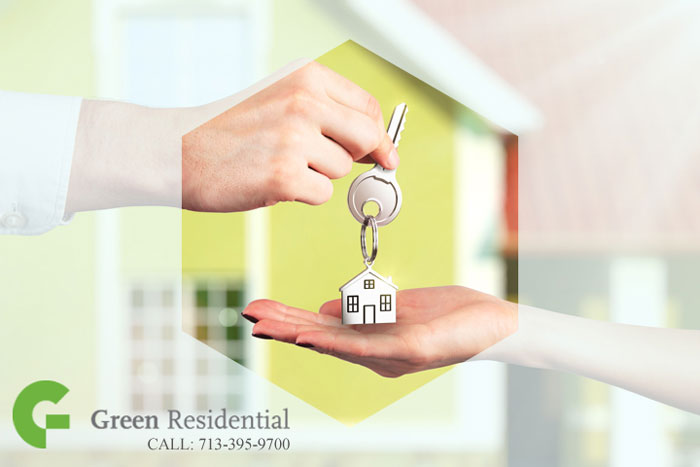 As a landlord, the more people you surround yourself with, the better off you'll be. At Green Residential, we want to be your full-service partner. Our team of professional property managers has worked in the Houston area for more than 30 years and is able to provide services ranging from property marketing and tenant screening to scheduling repairs and collecting rent.
If you're interested in learning more, then please reach out and contact us today!