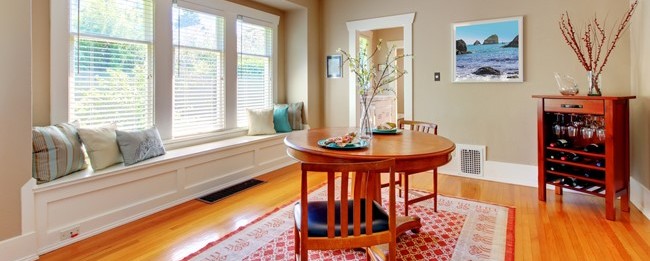 Furnishing a vacation rental is a delicate process. You have to consider the price, your target rental market, geographical location, kid-friendliness, your own personal taste, and more. If you try to think about it all at once, it's simply overwhelming. However, if you take it step by step and carefully consider each issue, you can make smart, financially-sound decisions that allow you to reap the maximum benefits.
Consider Your Situation


The logical place to start is with your unique situation. Consider the following questions:
• Will you personally spend any time in your rental, or will it always be occupied?
• How much will you rent the property for? What does this price point tell you about your target market?
• Is the rental located on/near a lake or beach where renters could damage furniture with sand, water, etc.?
• How big is your decorating and design budget?
• How frequently do you anticipate needing to replace furnishings?
The answers to these questions will give you a pretty good feel for what type of furnishings you need, how much you can spend, and what's appropriate for the property.
Higher End Rentals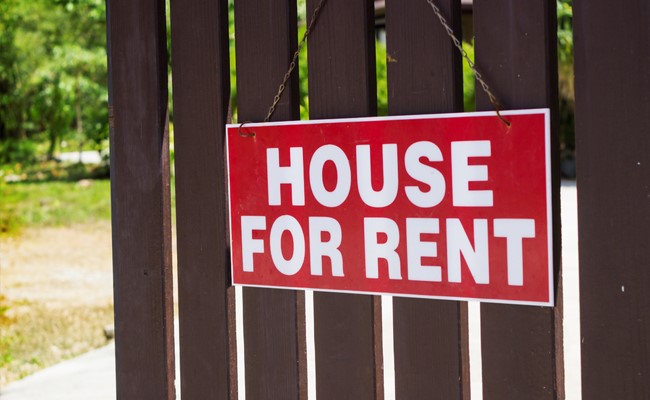 If you're going to command a high price for your rental property, you should expect to decorate it with some quality pieces. Carefully consider your budget and don't be afraid to splurge on a couple of designer names for focal pieces like dining tables and living room furniture.
However, you still need to consider the location. If you own a beach house, for example, it's wise to choose durable materials that won't be easily damaged.
Lower End Rentals
With lower end rentals, you can get away with a lot more. Renters aren't paying as much, so they don't expect designer names or luxurious amenities. Furthermore, lower end properties tend to attract riskier renters, so you'll want to carefully consider how much you're spending. After all, the last thing you want to do is spend $2,000 for a sofa, only to discover a massive stain three months later.
The good news is that you can still find fashionable furnishings at discount prices. You just have to get a little more creative. You may not be able to find everything you're looking for in a magazine or on a website. Thrift stores and discount retailers may be your best bets. You can always perform some touch up work or reupholster fabric. Keep in mind, stores like Ikea and Room and Board sell some pretty stylish slip covers for sofas, chairs, and cushions.
Don't Forget About the Kitchen
As house-flipper Mindy Jensen writes, "One of the top reasons I like to stay at vacation rentals rather than hotels is the ability to cook at least some of my meals in the kitchen, rather than going out to restaurants the whole vacation."
Don't forget this! If you want your renters to leave good reviews, ensure the kitchen is well stocked. At a very minimum, you need five to eight place settings, standard cooking utensils, large mixing bowls, a coffee maker, measuring cups, bottle openers, cooking knives, frying pans, and other standard items. Here's a helpful checklist if you think you may be forgetting something.
Infuse Your Own Style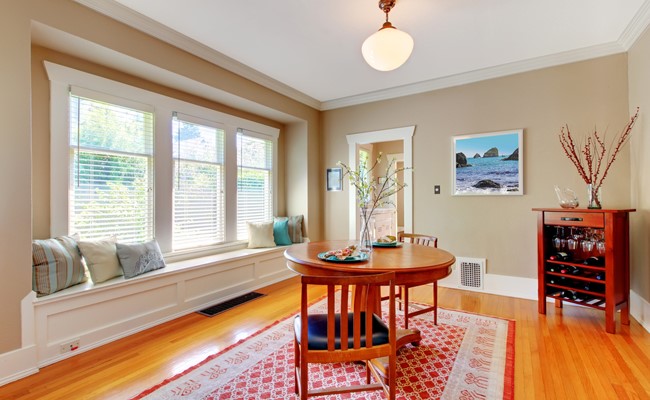 If you'll personally be using your vacation rental property, you shouldn't be afraid of infusing your own style. Not only will this make you feel more comfortable when you do stay at the property, but it also gives guests a more "homey" feeling. Try adding a few pictures of your family, unique artwork, and other personal touches.
If you're afraid of something happening to your personal belongings, you may choose to set up an "owner's closet" with a lock. You can use this space to store personal items while others are renting the property. Then, when you visit, you can take them out and enjoy them. This is pretty popular among vacation rental owners who frequent their own properties.
Look at the Competition
If you'll be renting your vacation rental 100 percent of the time, it can help to look at the competition and see what they're doing. Ask other owners in the area what type of furnishings they use and whether or not they've had any issues in the past with certain types. You can learn a lot by hearing what others have to say. While you don't want to make your rental an exact replica of another, it's always helpful to gauge what others are doing.
Flaunt What You've Got
After spending the time and money it takes to furnish and decorate a rental property, don't be afraid to flaunt it. Hire a professional photographer to do your new interior justice. You can then use these images on your listing sites to attract more renters in the future. You may also consider hiring a real estate professional or marketer to craft quality listings for various websites. These listings should highlight all of the work you've put in to making the property so fantastic.
Pay Extra for Professional Cleaning Services
One of the best investments you can make is paying for professional cleaning services between each set of renters. In addition to taking care of the obvious things like cleaning bathrooms, replacing towels, and changing sheets, a professional cleaner can ensure your furniture stays in tip-top shape. Ask them to look for and treat stains, vacuum rugs and carpets, and carefully clean kitchen utensils and appliances. The extra money you spend here will help you extend the life of your decorations, furnishings, and personal items.
Green Residential: Professional Property Management
At Green Residential, property management is what we do. For the past 30-plus years, we've worked with Houston based landlords to offer quality property management solutions that are tailored to fit individualized needs. Whether you need help finding and screening tenants, utilizing professional photography, maintaining your properties, or anything in between, give us a call. We would love to tell you more about our services and why we think we're the best fit for your properties. Contact us today!