Do you have a disproportionately high turnover rate? Do good tenants seem to leave every time a lease agreement expires? Do you seem to have to work harder to retain tenants than other landlords you know in the area? If these issues sound familiar, then you may need to reconsider your approach to property management and how you're treating your tenants.
The 6 Biggest Reasons Why Tenants Move On
Every tenant is different – and many will put up with a lot before doing something about it – but there's a set of common issues that generally cause tenants to move on before signing a new lease agreement. They are as follows.
Increasing Rent
Renters, by nature, are very price sensitive. While there are some people who choose to rent over buy because they don't want to be tied down to a piece of real estate, the average renter leases because they can't afford to purchase. This means any upward movement in your rental rate – especially if you're already at the upper end of the market – could prove to be an issue.
Increasing your rent from $725 to $750 a month may not seem like a big deal to you, but when someone is crunching numbers and trying to pay the bills, a three or four percentage increase in rent is a substantial amount. Don't increase rent just because you feel like you can eke out a few more dollars. You may be doing so at the expense of losing a tenant.
Issues With the Neighborhood
Has the neighborhood in which your rental property is located taken a sudden turn for the worse? Maybe there have been a few incidents of crime, or perhaps people have stopped taking care of their yards and the street looks overgrown and dilapidated. Another potential problem includes rezoning where a commercial builder comes in and demolishes homes to put in a strip mall.
Issues with the neighborhood can be a problem for renters who are looking for a safe, private, and quiet place to live. While you can't do much about neighborhood-wide issues you should keep an eye on trends to know what's happening. Serious issues may indicate it's time to sell your properties and relocate.
Problems With Neighbors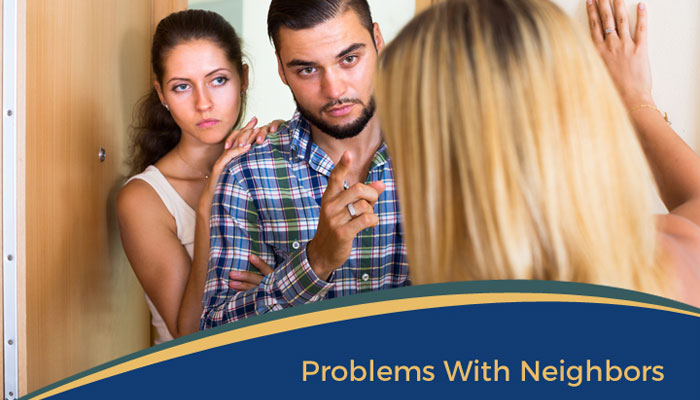 Sometimes it isn't the entire neighborhood that renters have a problem with, but rather specific neighbors that live in close proximity to them.
"The right to quiet enjoyment of the rental property is at the heart of noise complaints," says one property manager. "Tenants are entitled to live free from unreasonable disturbances, which can include excessive, ongoing noise. Inaction by the landlord can violate a tenant's quiet enjoyment, giving rise to monetary awards. So, it is imperative for landlords to resolve tenant noise complaints."
Poor Communication
The landlord-tenant relationship is essentially a business relationship. You are providing the tenant with something of value – shelter – and the tenant is giving you a monetary sum in return. As is the case with any business relationship, communication is supremely important.
"Many times landlord-tenant communication fails because landlords have so many other pressing issues to handle on a daily basis. Unfortunately, these landlords haven't yet realized that improved landlord-tenant communication can actually shorten their daily to-do lists and ultimately, help protect their investment," American Apartment Owners Association says. "Good communication shouldn't end the moment you hand over the keys to a new tenant.  In reality, this is the time when good landlord-tenant communication should begin."
Good communication means keeping tenants in the loop on what's happening, addressing issues as soon as they arise, dealing with complaints and requests in a professional manner, and never dropping in without first giving them a heads up.
Some tenants require more attention than others, so it's up to you to get a feel for which tenants want frequent interaction and which ones would prefer to be left alone.
Lack of Modern Features
The quality of the property and the features you have in the home or apartment will likely depend on the price point and location. An apartment that rents for $3,000 per month in a small town in North Carolina is going to command the nicest amenities around, whereas an apartment that rents for $1,500 in New York City comes with relatively low expectations.
With that being said, you don't ever want to be the least updated rental property on the street. You want to land somewhere in the middle with enough new features to keep renters satisfied.
Changes in Financial Situation
When a renter decides not to resign a lease agreement it's not always something you've done. It's often totally out of your control, as is the case when changes occur in a financial situation.
Some tenants leave because they change jobs. Either the job takes them to a new location, or their pay significantly increases or decreases and allows them to pursue new living arrangements. Other times, an individual receives a large sum of money after a parent passes away or a spouse dies. The first thing most people do with a large sum of money is purchase a house.
While you can't avoid these situations, it all comes back to communication. If you have open lines of communication with your tenants, they'll be sure to keep you in the loop (as opposed to surprising you with an announcement at the last moment).
Contact Green Residential Today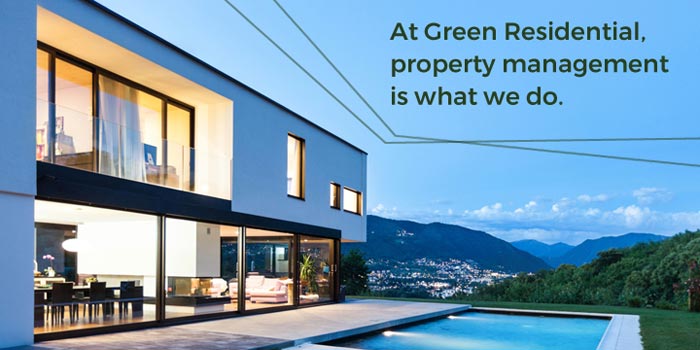 At Green Residential, property management is what we do. For the past three-plus decades, we've invested in the Greater Houston Area and have made an unwavering commitment to serving property owners and landlords who are looking for a high level of expertise and service.
If you're having trouble retaining tenants and feel overwhelmed by the many demands of property management, we want to help. We offer a variety of services, ranging from property marketing and tenant screening to maintenance, inspections, and rent collection. As a result, you're able to save time, better serve your tenants, and reduce turnover.
For additional information regarding our services and how we can help you get back on track, please contact us today. We would love to begin working with you as soon as possible!