Smart home technology is currently sweeping through the marketplace with vigor and determination. Everyone wants to get their hands on the smart gadgets and advanced technologies they read about on the internet or see on television. And while most smart home devices are aimed at homeowners, who says they can't also be incorporated into rental properties?
5 Benefits of Smart Home Rentals
As a landlord, turning your rental properties into smart properties provides a number of possible benefits. Let's take a look at a few of the primary ones:
• Property marketing. In competitive rental markets, any slight improvement your property has over the dozens of comparables is a major marketing advantage. Imagine being able to tell potential renters that your property has a smart thermostat that can help them save $200 per year. That's a big deal for many tenants.
• Higher rent rates. In some markets, you may be able to charge a premium for offering flashy features. Over the course of a few months, this additional rental income can offset the upfront cost of the technologies you equipped the property with in the first place.
• Lower turnover. Maintaining a low turnover rate involves two key aspects. The first is contingent on having the right tenant screening processes that allow you to weed out the bad renters from the good ones. The second key involves keeping tenants satisfied. While smart home technologies alone won't keep tenants satisfied, they can improve their experiences and prevent them from terminating their leases.
• Added value. If you actually hardwire the property with smart home technology, it's quite possible that you could enhance the resale value of the home or property. Technology is constantly changing, though, so you shouldn't invest in smart home technology for this purpose alone.
• Cost savings. Finally, some landlords will experience significant cost savings as a result of incorporating smart home technology into rental properties. This is typically the case if the landlord pays utilities, but there are other situations where cost savings could occur. As we've mentioned in a previous blog post, the average home spends around $2,000 per year in energy costs. With home automation, this figure can be cut in half.
Smart Tips for Transforming Your Rental Properties
Depending on the type of rentals you own and your budget, you may find some of the following ideas helpful in transforming your traditional properties into smart properties.
1. Smart Thermostats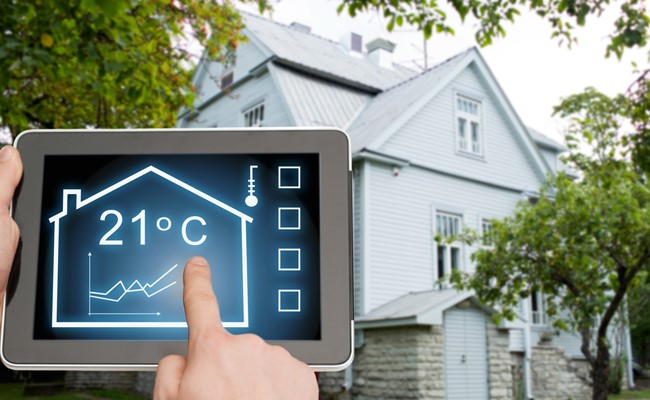 As alluded to in a previous example, smart thermostats are extremely popular right now. Not only do they allow for increased comfort and customization, but they provide tremendous cost-savings over the life of the device. Regardless of who pays the heating and cooling bill, somebody is going to benefit from having a smart thermostat in the rental.
Smart thermostats are even valuable if you're in between renters. Because they can be controlled remotely from your mobile device, you can leave the air off when the property is vacant and then turn it on a couple hours before a showing.
While The Nest Learning Thermostat is by far the market leader at this point, there are plenty of other good choices, including The Ecobee 3 Smart Wi-Fi Thermostat and the Honeywell Wi-Fi Smart Thermostat.
2. Smart TVs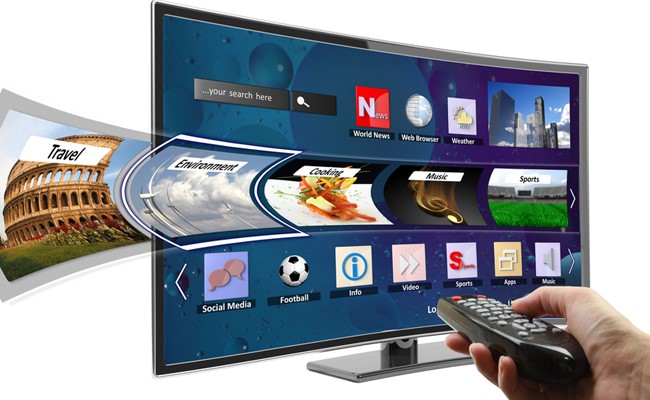 Do you remember when hotels used to brag about offering HDTV in their rooms? For a couple of years, it was a really great marketing tactic to attract guests who were choosing between multiple hotels. Well, we may look back and laugh in a couple of years, but advertising that your property has a smart TV is a great way to attract millennial tenants.
An increasing number of millennials are cutting the cord on cable and instead prefer to stream shows and channels through subscription services. Smart TVs allow for this sort of streaming, so it's a nice perk to have.
3. Smart Lighting
Thanks to the influx of technologies, customized home lighting is really popular right now. If you're footing the bill for utilities, this can be a great way to reduce expenses over the course of many months. Phillips Hue and Belkin WeMo are two of the leading home lighting systems, but the iLumi brand has also built a name for itself.
4. Smart Home Automation System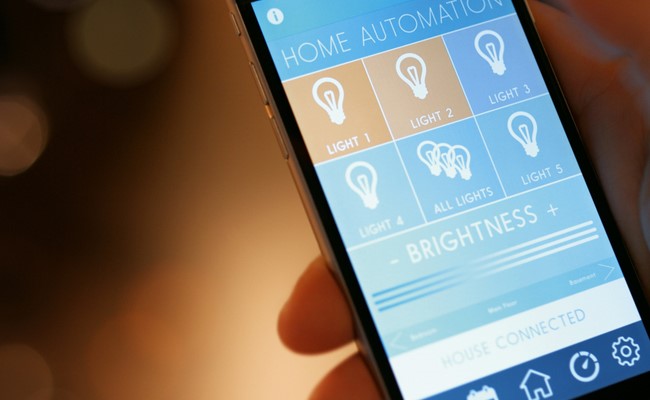 Did you know that there's actually a smart home automation service specifically designed for property managers and landlords? In fact, there are a few. Remotely was one of the first to launch and is considered one of the best options.
Remotely works directly with property managers and allows them to install smart home setups in bulk and then manage different properties from the convenience of a single app. While owners get the control they need over their properties – such as being able to remotely unlock a door for a maintenance worker – renters get the convenience of energy savings. It's a fantastic resource and something landlords with lots of properties should definitely consider.
5. Smart Security Systems
For landlords, having a vacant property can be stressful. Not only does it cost you money, but not having an occupied property can be a security risk. Vacant rentals are easy targets for criminals and there's not much you can do about it. That's why smart security systems are so valuable. They can be installed in and around the home and will notify you of any disturbances, regardless of where you are.
Contact Green Residential Today
At Green Residential, we're always looking for new and profitable trends. Recently, we've been captivated by the pervasiveness of smart home technology in the residential home market. And while these technologies are still primarily found in personal residences, the potential for the rental market is undeniable.
When you choose Green Residential as your property management company, you get a group of industry professionals who are always moving forward. We hold on to the principles that work and continually seek out ways to improve our processes and strategies. If you're looking for a forward-thinking property management partner, then please don't hesitate to contact us today. We would love to speak with you and learn more about your goals.