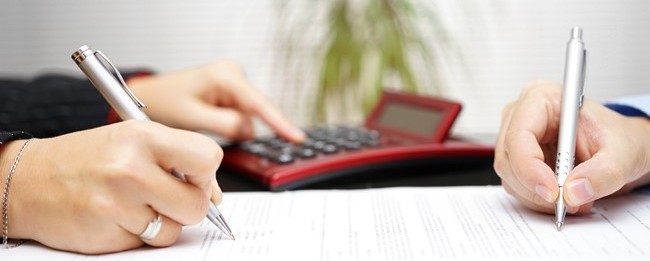 While working through a lease agreement with a new tenant might seem normal, avoid the tendency to glaze over the details. Upon ending a tenant-landlord relationship, security deposit issues are among the most common problems people have. It's important that you develop a specific strategy for implementing and explaining your security deposit to tenants.

According to nolo.com, "Even the most meticulous landlord may be sued by a tenant over the return of a security deposit."Doesn't sound like a great place to start, does it? Well, it's important to understand from the start what you're dealing with. Security deposits, by their very nature, are intended to protect you. However, in the end they could actually come back to hurt you.
As a landlord, the key is to understand state laws and regulations inside and out and to consult with a real estate lawyer before making decisions. For Houston landlords, you'll want to pay attention to what the Texas Security Deposit Limits and Deadlines say. Let's take a closer look at these laws and regulations, so you know what to expect.
Texas State Rules, Laws, and Regulations
According to the Texas Property Code, renters are given certain rights regarding their security deposits. You, as the landlord, are able to keep part of the deposit if the lease agreement stipulates for things like minor repairs; but provided the tenant meets certain conditions, you are required to give them a written description and itemized list of all deductions. Two conditions that must be met are as follows:
• Rent owed. First, the landlord does not have to provide an itemized list of deductions if the tenant owes outstanding rent when he or she moves out. A tenant is only afforded the right to an itemized list if all balances have been paid in full.
• Forwarding address. Second, the landlord is not required to return the deposit if the tenant does not provide a forwarding address within 30 days. Make sure that your tenant understands this from the beginning, and request an address.
If no rent is owed and the tenant provides a forwarding address in a timely manner, you are required to return the unused portion of the deposit, along with a clear itemized list of how the deposit was used and how the number was reached.
The Importance of the Move-Out Letter
One of the most important steps in the process —and one that is unfortunately forgotten by most landlords —is the move-out letter. The move-out letter reduces the possibility of future disputes and legally protects you from certain claims. Essentially, your move-out letter gives notice that the tenancy is ending. It should include the following elements:
• It should explain to the tenant how you expect the unit to be left upon leaving. This may include things like cleaning the floors, replacing light bulbs, returning all walls to the original paint color, etc. Be as specific as possible and don't make any assumptions.
• It should clearly explain your final inspection and what you will be looking for.
• It should remind the tenant to provide a forwarding address and return all keys to the property.
• It should list all deductions you are legally allowed to make and provide the tenant with references to specific state laws regarding the issue.
• It should provide details regarding when and how you will send a refund, if applicable.
The Inspection Process

If you've covered your bases prior to the tenant moving out, the inspection process should be pretty simple. Make sure, however, that you are as meticulous as possible. The best thing you can do is inspect with the tenant present, as this legally protects you from future issues. Regardless of whether you do it by yourself or with the tenant, get everything in writing.
Many landlords like to photograph or videotape the rental unit prior to the beginning of the lease and again during the inspection process. This provides clear proof of the unit's condition and can be used to validate the itemized deduction list.
How to Handle a Lawsuit

As mentioned at the beginning, you'll probably encounter tenants claiming you failed to return a deposit for the right amount. They will likely sue in the Justice Court of Texas because there's no need for lawyers, it's cheap, and disputes are usually settled pretty quickly. If you find yourself in this situation, what do you do?
Assuming you followed the laws regarding documentation, you'll simply need to gather your documents and prepare a concise defense statement. However, if you may have slipped up along the way, it's best to own up to your mistake and settle outside of court. If you failed to meet the deadline for returning the deposit or made some other error, a judge could require you to pay the entire deposit back, plus penalties and other fees.
When You Have the Right to Sue

Tenants aren't the only ones who can sue. If the security deposit doesn't cover the expenses related to cleaning and repairs, you may be able to file a small claims lawsuit. This is more common than you might think, and something to be prepared for. When deciding whether to file, consider the following questions:
• Is a lawsuit worth it/will it damage my local reputation?
• Do I have a strong case with enough evidence to win?
• What will I realistically be able to collect if I win?
• Have I legally fulfilled all of my duties as a landlord?
Stay Protected with the Assistance of Green Residential
At Green Residential, we take property management seriously. When you work alongside us, you get careful contract preparation services, access to certified CPA's, and a commitment to protecting your properties above all else. We allow you to step back and handle the small details and big-picture tasks for you. Whether it's a phone call in the middle of the night or the need to evict a troublesome tenant, we'll take care of it. For more information on the services we offer, please contact us today!