Pets are a popular "bone" of contention between landlords and tenants. It's a challenging issue to discuss, if you're not comfortable with them. Pets are like family to so many people, so when a family is looking for a new place to put down roots, it can be a challenge to find a place that accepts that beloved member of your crew who happens to have four legs.
When you're a pet owner, it can be out of the question to consider giving up the pet you love, so you may be forced to do the rounds and apply to one apartment after another until you find a landlord who is gracious enough to allow your entire family, including the animals, to settle in the premises.
Both sides of the equation can be valid. Pets aren't good or bad, but it's understandable why many property owners don't like to allow animals in their buildings. Pet lovers shouldn't have to give up their beloved critters, but animals can create a significant mess in a space that makes clean-up and finding a replacement tenant more difficult for the owner.
From landlord to tenant, here's a guide to follow if pets are going to be part of the picture in a rental property.
Get a Dog that Doesn't Shed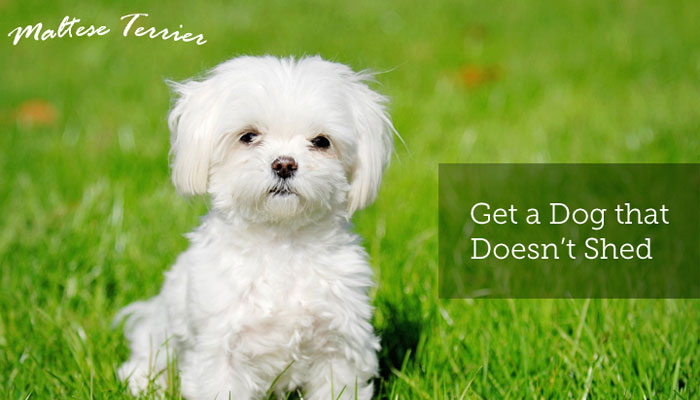 People have breeds they love, but if you know you're going to be in a rental situation over the long term, consider looking into the breeds that don't shed and are hypoallergenic. One of the problems with pets in apartment spaces is that they shed and their hair can get just about everywhere.
Check in the air filters, look on the baseboards, peer inside the cabinets, study the blinds, and do your own inspection of the duct system. It's guaranteed you'll find hair, and it can be almost impossible to get rid of. This is why some landlords are so strict about animals. It makes resale on the property so much harder when you have to do a toothbrush clean and it's still not good enough for tenants who are physically uncomfortable with any trace of animal hair in the space.
If you hope to have your dog share the space in every apartment you live in, do yourself a favor and get a dog that doesn't shed from the beginning. Here is a list of breeds to that will do.
Clean Often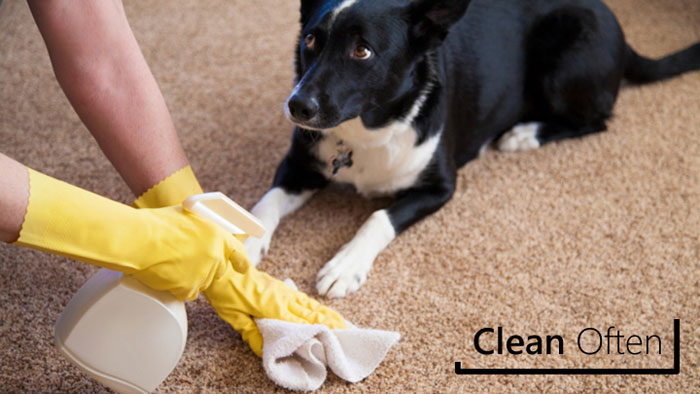 If you're lucky enough to find a landowner who allows you to keep your pet regardless of whether it sheds or not, you need to make it your responsibility to clean the premises often. That means really often. You'll probably be required to put down a pet deposit, but if your landlord goes in once you've moved out and finds years' worth of animal hair caked to the baseboards, your cleaning fee will jump and you might not get a positive referral on your next place.
You have to develop a level of trust with the owner of the space you're renting. If he or she knows you're going to clean up after your animals, that you're going to take care of the pee spots and places your furry roommate happens to upchuck, then the owner is more likely to decide it's okay for you to have an animal.
If the owner does a check-up and finds that you let your animal's messes stew, you could be out more than just money. Your reputation will precede you and you'll have difficulty nailing down another place to live.
Don't Lie About Having a Pet

If you're getting details sorted out on a place and it comes down to whether you have pets or not, do not lie about it. You might hope you can get by with sneaking around with your pets, but in that case you're always paranoid; you can't let your dog out to pee without fearing the neighbors will tattle on you, and you'll be feeling stressed out much of the time you're living at that establishment.
Have a civilized conversation with your landlord. You might be able to come up with an agreement that you will leave the house in better condition than when you moved in, if the owner allows you to have your animal. This might mean you pay to clean the carpet. Worst comes to worst, you replace the carpet with hardwood and you pay somebody to come in and sweep the house to clear the air of allergens.
It sounds like a lot of work, but if you want to live with your pet(s), this might be the price you have to pay.
Give the Landlord Freedom to Check in at Random
As a tenant, the last thing you might want is to have your landlord snooping around and checking things on a random basis, but if you give him or her the freedom to pop in whenever the landlord feels like it, you might lessen the chances he or she will do it, because you're developing a level of openness and trust.
If you don't communicate and reports that you're harboring an animal surface, your landlord will be more likely to come around, and make things harder on you as a tenant. When you give your landlord freedom to check in randomly, you're also creating a level of accountability for yourself. You'll keep the house clean, you'll house-train your animal, and your character and quality of life will improve because of it.
Have Somebody Else Handle the Dirty Details
In the end, pets are probably going to continue to be a point of contention between landlords and tenants. Thus, it might be worthwhile to have a third party handle the nitty-gritty details involved in renting. There are so many specifics involved in leasing and renting property. Pets are one of just many.
It's proven to be more effective to bring in a manager to handle the communication between parties. If, as a tenant, you have a manager, your ability to find potential homes that comply with your preferred rules, especially the ones involving pets, is stronger.
If you have more questions about what it looks like to rent and how pets fit into the equation, contact Green Residential today. The answers to all of your questions are just a phone call away.