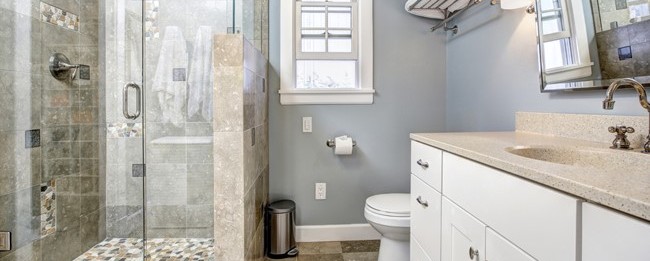 In order for your rental property to be a dependable moneymaker, you need to keep the property up to date. That may involve merely replacing an appliance now and then; but other times, it means renovations.
Though the initial cost may seem daunting, some renovations pay for themselves—and then some—in no time at all!
Types of renovations
Renovations are one of the best ways you can add value to your home. By improving the style and functionality of a space to match the current market ideal, you can justify charging higher rent.
Renovations are also extremely attractive to potential buyers. If you're having a difficult time getting people to sign the rental agreement, it's probably time for an upgrade.
Here are some of the best kinds of renovations you can implement to raise rent and maximize profits on your property.
1. The kitchen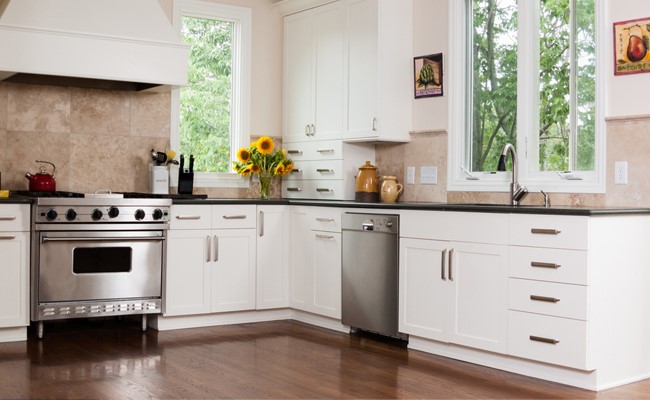 The most important room in the unit for most tenants is the kitchen. A well-designed and functional kitchen can provide the "wow" factor that attracts future tenants to your rental.
Because the kitchen is likely to be the most "used" room in the house, it needs to be the most functional. If your rental property sports chipped Formica counter tops, cramped space, and stained vinyl flooring, you'll want to start here with your renovation.
Tenants like to see high-end appliances, plenty of granite counter space, reachable cupboards and drawers, an island or bar, spacious sinks, stylish fixtures, and large windows. Many of these renovations can be very costly, so if you can't do all of them, simply add stainless steel appliances or granite counter tops.
If the cabinets are lacking but replacing them would cost too much, at least re-face the cupboard doors and drawer faces to freshen the look.
2. The fireplace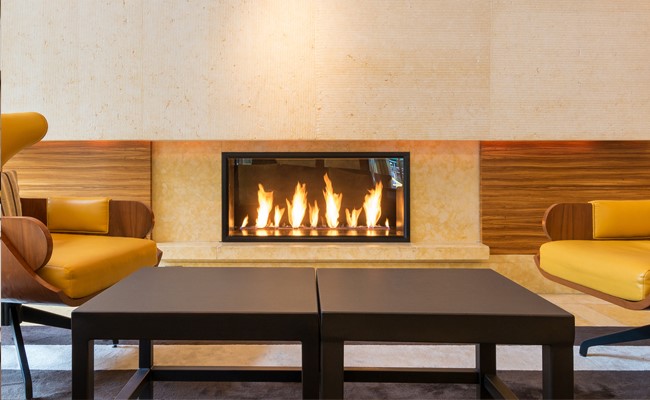 Most living rooms can be updated with a coat of paint, new flooring, or updated furnishings. But if you have it in the budget and you really want to impress tenants, install a stone fireplace. Whether you're in a warm or cold climate, a fireplace will attract the eye of any renter.
3. Open concept
Perhaps the biggest and most effective change you can make to improve your rental property is to turn it into an open-concept design. If the wall between the kitchen and living room is not load-bearing, you can simply knock that wall down to create an open concept design. That opens up both rooms to render a sense of more space.
Open concepts work best if there's a work space, such as a bar or island, to separate the food preparation area from the living area. If you don't have one of these, you can have one built for a relatively small cost that will significantly improve your property value.
On one side can be a sink and plenty of drawers for storage, and on the other several stools where family members and guests can congregate while dinner is prepared.
4. The bathroom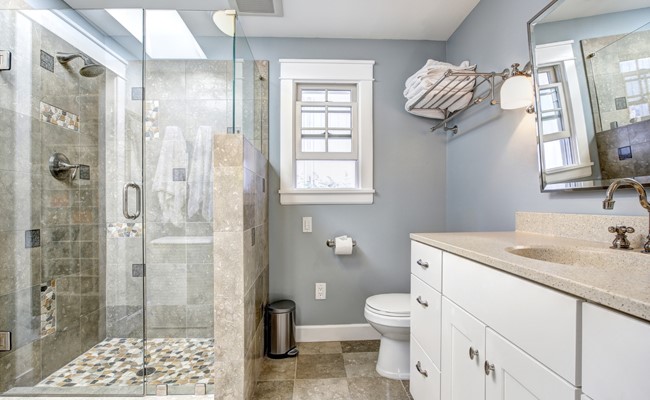 The bathroom is typically the second most important feature for renters. No one wants to use a tiny bathroom that smells no matter how often you clean it.
Not all bathrooms will need to be completely redone, but replacing an old toilet, re-facing the cabinets, restoring the fixtures, improving the lighting, and redoing the floors can make a big difference in the overall appeal.
For bathrooms that are barely functional, consider starting fresh. If the space is too small, study the blueprints and see if you can knock out a wall to widen it. You might consider replacing the vanity or tub as well, if it is unsightly and not functional.
Working with tenants through renovations
Performing renovations is easy if the tenants have moved out, but if they're still living there, you have a challenge. If you're going to be doing renovations of any kind, you need to take certain steps to work with the tenants and make sure everything goes smoothly,without tripping over anything in the rental agreement.
Respect tenant rights
If you thought ahead, there should be a clause in the rental agreement that states you are authorized to make any changes or updates to the property while the tenant occupies it. If no such clause exists, you'll need to discuss the renovations with the tenant and get his or her approval before proceeding.
Depending on the state you live in and the contract the tenant signed, your renters will have certain rights that could prevent you from doing work on the property until they have vacated. Other agreements will mandate a reduction in rent until the renovations are finished.
Whatever laws you're facing, make sure you create a renovation plan and contract to discuss with your tenant before proceeding. This will protect you legally as well as protect your tenant-landlord relationship.
Extra rental renovation tips
There will be several other things to consider when you tackle a rental property renovation, some you can plan for and some unforeseen. Here are a few ideas to help you plan wisely.
A. Focus on the renters' vision, not your own
Renovations can be fun, especially if you have a strong vision about how you want it to look. Keep in mind that you're not renovating your own home, however.
You need to make changes that appeal to potential renters, not to your own taste. Try to avoid trends, and stick with timeless elements that improve the look and functionality of the space, such as an open concept design, fireplaces, hardwoods, and natural light.
B. Know when to repair and when to replace
Renovations will add nearly always value to the property, but they aren't always necessary. Sometimes something only needs repair.
For example, faded and stained carpets may not need replacement. Instead of adding all-new carpets, try deep cleaning the ones you have to get a few more years of life out of them.
C. Don't forget the landscaping
Curb appeal makes a huge difference in renter interest; it's the first thing they see when they look at the house. If the flowerbeds are poorly tended and the lawn overgrown, this will reduce the value of your property.
Call in a landscaper as part of your renovation to re-envision your lawn. A landscaping company can redesign flowerbeds, add interest features, and create beautiful lawn designs.
After you've added the landscaping, a property management company can take care of the rest. If you'd like to know how, contact us.