Deciding whether or not to remodel can pose a huge dilemma for property owners who want to sell. On the one hand, renovations don't provide great returns. On the other, buyers will be less likely to offer on homes that look shabby or need maintenance. When you're stuck between a rock and a hard place, what's a homeowner to do?
The Worst Returns: A Breakdown
Renovating is tricky business. Some major projects definitely make a difference in terms of overall home value, but even these may not provide more than 100 percent returns on the investment when it comes to resale. According to a 2014 study conducted by Remodeling Magazine, some projects are worth so little that returns yield less than 61 cents on each dollar.
As far as the worst choices in terms of return on investment, some of the answers may surprise you. Let's take a closer look.
• Home office.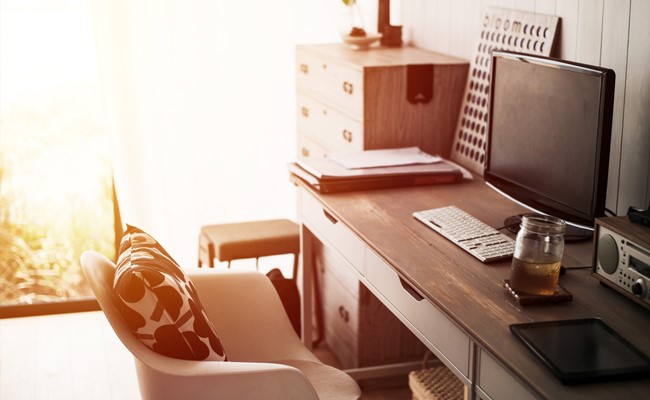 It's sad but it's true; no one cares about home offices. It's easy for someone to place a desk in a spare room and call it an office, which is why installing a professional-grade workspace is pretty fruitless in terms of appeal. The estimated return is a paltry 48.9 percent.
• Sunroom.


Home additions are pricy, and sunrooms are notoriously energy inefficient. As a result, buyers will have to pay high utility costs – unless you want to front the cost for low-E windows and other energy-conscious features. Unfortunately, these upfront costs won't add much to your home's overall value.
• Swimming pool.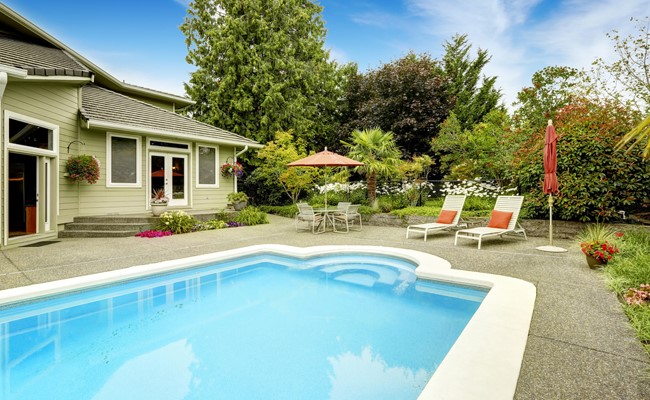 Investors beware; swimming pools are expensive to install and are highly unlikely to provide great returns. Perhaps surprisingly, buyers often find them to be a turnoff, because pools require extra maintenance – which amounts to extra time and money.
Is Major Renovation Necessary?
In short, the answer is no. Two factors beat out all other remodel options: maintenance and curb appeal. Angie's List spokeswoman Cheryl Reed recommends taking care of repairs before springing for huge remodeling projects. Take a walk around your property and look specifically for potential turnoffs to buyers. They could be major problems, such as a leaky roof – or they could be small aesthetic ones, like peeling paint.
When it comes to structural problems, as with plumbing and electrical systems, always call in a licensed and bonded professional to avoid liability. If you try to make major repairs on the cheap, you may end up paying more in the long run, because you'll have to hire an expert to fix your mistakes.
Unfortunately, staying on top of routine maintenance won't contribute to the value of your home – but failing to do so will detract from it significantly. Additionally, even appliances that are well maintained will sometimes require repairs or replacements. Buyers may be wary of older home appliances; no one wants to spend money on a home with a shoddy HVAC system, for example.
Cosmetic updates also matter. If you have old stained carpeting, rip it out and replace it. While you may not be "improving" your home in the traditional sense, what you are doing is removing blemishes that would otherwise devalue it.
The Difference Curb Appeal Can Make
By working intelligently, you can significantly increase curb appeal for a relatively low cost. Is the yard overgrown? Trim away excess foliage from your bushes, mow your lawn, and make sure the area is free of debris.
In terms of the building itself, fix all glaring problems. Replace any missing bricks, and fill in cracked mortar. If the paint is peeling, scrape it off, sand it down, and repaint. If the concrete base of your front steps is crumbling, it's not just ugly – it's a safety issue that warrants repair.
The Industry's Best Returns
Still concerned about your home feeling outdated? Experts agree on two potentially worthwhile investments: kitchens and baths. Let's take a closer look.
• Kitchens. Take a look at your local real estate listings, and you'll probably see a lot of mentions of updated kitchens. This isn't an accident; kitchens rank highly in terms of house appeal, especially with older homes. Viewers see kitchens as a way to tell how much care and attention owners have given the home overall – so a few minor renovations can go a long way.
When it comes to individual choices, we recommend falling back on a look that's both classic and durable. Pretty wooden cabinets stand the test of time in terms of aesthetic, while natural stone for countertops is a great choice. Don't skimp on appliances if you can help it; a commercial looking refrigerator and range will add enormous appeal.
• Bathrooms. If you choose to spring for a bath remodel, tread carefully. Although bath remodels can return more than 100 percent of the cost, buyers tend to look for very particular features. For example, buyers are no longer interested in whirlpool bathtubs; they would rather see a large walk-in shower.
One word of wisdom: Don't spend money remodeling your bathroom if it's the only one in the house. Instead, add a second bath – especially if you have a large house. Older homes are charming and attractive, but they often lack the convenience of their modern counterparts, which means buyers could be turned off by an extremely modern bathroom if it's the only one in the house.
In one study, researchers found that adding a bathroom increased a home's sale price by 8.7 percent – over twice the return of a bedroom addition. Returns depend on the market, however; so do your homework before making a costly investment.
Buying and Selling with Green Residential
While major remodeling projects don't yield great returns, it can still be difficult to decide on major decisions about your sale property. As a flat rate home sales solution, we provide comprehensive selling services to help you make the most of your sale. From listings to showings to final contracts, we're with you every step of the way. To learn more about your options, get in touch today. We can't wait to talk with you further.