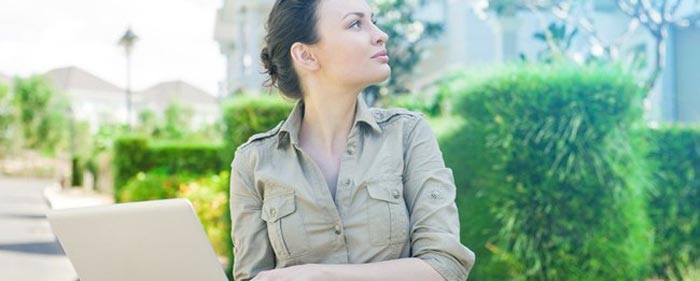 The United States' housing market has been tumultuous in the last decade. Many homeowners have struggled to make ends meet in these tough, unpredictable economic times. While recovery is happening, it's a slow process. If you want to move to a new area, you're faced with a decision of what to do with your home. Many homeowners who move must choose whether to rent their home or sell it.
How do they make that decision? What choice is best for you?
Selling Your Home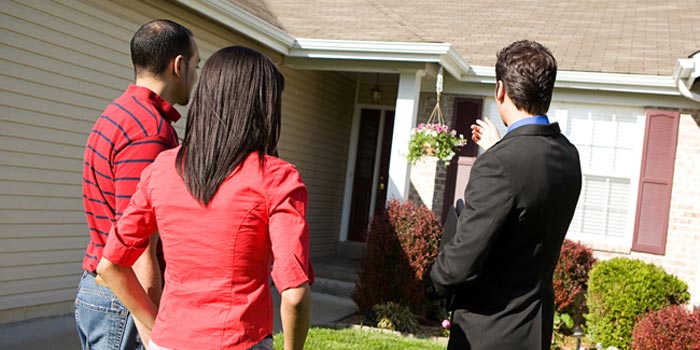 Selling your home upon moving to a new area has been conventional wisdom for a long time. However, this philosophy was developed during a time when housing prices appeared to be growing indefinitely. Now, the housing bubble has officially burst. Depending on how long you have owned your home, selling could mean taking a financial loss. Selling a property also takes a long time in today's market. You could be waiting for your home to sell for months before you're free to move.
There are a few cases when it's smart to sell your home rather than rent it. If you can't be bothered to clean or make necessary repairs on your property, the rent you can charge goes down. If you're in an area lucky enough to have avoided the aftereffects of the burst housing bubble, you may be in good shape to turn a profit on the sale of your home.
However, for most homeowners, circumstances aren't so kind. Selling is also a permanent decision. Once you sell your property, you likely can never return to it.
Why Rent?
Many modern homeowners are finding renting their properties to be a sound decision. There are far reaching benefits to renting your home, even if it's only for a few years.
Ride out the market.
If you live in an area where home values are depressed, you're in the majority. Selling your home in that atmosphere means a financial loss. Some homeowners can't afford to take the hit. However, especially in the Houston area, housing prices are recovered. Property management companies in the Woodlands and beyond recommend that homeowners rent their homes if they're in an area where the housing market is struggling. Even if you only rent for a year or two, at the end of that period the housing market could be in a much better state, allowing you to turn a profit on the sale of your home. What's more, there are a variety of Houston property management companies whose services make renting your home simple.
Get tax benefits.
By renting your home instead of selling it, you get special tax benefits. These benefits are typically calculated by dividing the amount you paid for the house plus the cost of major improvements by 27.5. This factor, 27.5, is how many years a house must be depreciated, according to tax law. The result is your annual tax depreciation. You also stand to gain other tax deductions, such as repairs, community association fees, and property taxes.
Build equity.
Many homeowners who move want to sell their homes to use the equity as a down payment on their next home. By renting your home rather than selling it immediately, you build equity. This makes it possible to upgrade to a better home when the time comes.
Come back if you want.
Many people choose to move because of a new job, or being transferred in their current position to a new location. Some people move for the benefit of personal relationships. Whatever your reason for moving, it's a gamble. If your job falls through or isn't a good fit, or your relationship isn't as ideal a situation as you thought, having a place to return to can be lifesaving. Additionally, if you're aware at the outset that your move is temporary, there's no need for your house to sit empty while you're away. Renting your home allows you to return after the terms of your renter's lease expire.
Make improvements on your home.
Renting your home is a great excuse to get started on repairs and improvements you have been putting off. These repairs increase the value of your home, so you can charge higher rent. Putting off selling and making improvements on your property, you withstand the weather of the rough housing market better than other homeowners.
You charge a competitive rent.
Depreciating housing values don't impact rent values as much as you might think. If your home is in good condition and in a nice area, renting it may be a wise decision because you stand to turn a decent profit. Often, you can charge enough rent to more than cover your mortgage payments and other expenses. Rather than taking a financial loss, moving can be good for your wallet.
It's less work than you think.
Becoming a landlord may, at first glance, seem like a massive amount of work. The legal side, repairs, maintenance, and potential problems make being a landlord a full time job. However, being a landlord doesn't have to take over your life if you do it correctly. By choosing the right property management in Houston, being a landlord can be a no-hassle way of making a quick profit. There are a lot of Houston property management companies who can take care of your needs by doing repairs, protecting you legally, and collecting rent for you, allowing you to move out of the area without worrying about the state of your property if need be.
Green Residential
Green Residential is an established Houston property management company that comes highly recommended. Whether your property is a big apartment building or a single family home, Green Residential can provide you with all the property management services you need to ensure a profit.
Moving is stressful by itself. It can quickly become an unpleasant situation if you have to worry about selling your house as well. Don't let yourself become overwhelmed by the difficult process of selling.
Green Residential property management can help you rent your home, taking away the stress and ensuring you a profit. Contact Green Residential today to learn more about how leasing your home can be financially beneficial.