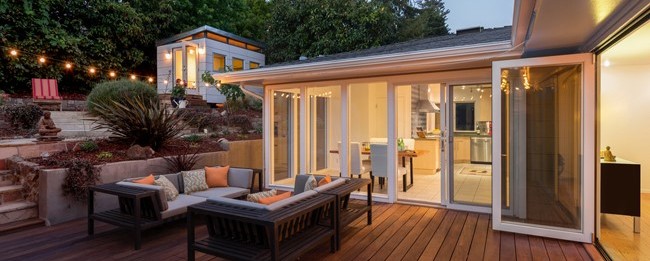 Every property owner knows that the hardest hit to their revenue is a tenancy gap. Ensuring that your properties are unoccupied for the shortest period possible is critical for successful revenue. Hiring a staging company to come in and set up the house can help get your property on the market more quickly, but it will cost you some cash.
Fortunately, there are many ways you can stage a home yourself on a budget. Over the years, you can save countless expense by utilizing these cost-effect tips when staging. Included here are a few things to know and do when home staging on a budget.
Accentuate Space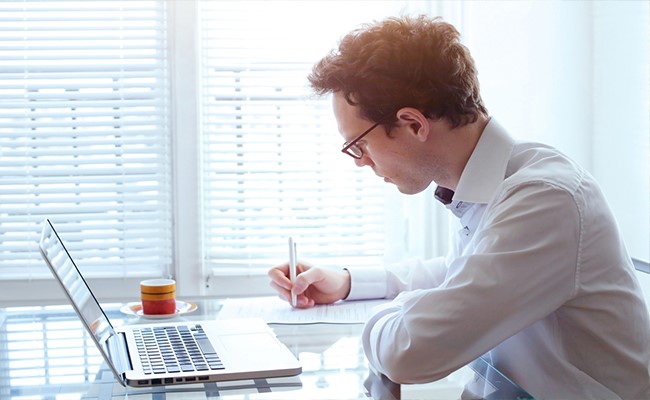 People love open, bright spaces in their homes. This can make residences with low-ceilings and small rooms very difficult to rent out or sell. Simulating light and open-space in these buildings is critical to finding great tenants. One way to accentuate space in a living area is to create a focal point.
Focal points in homes will draw a potential tenant's eye to one area of the room and give them a different perception of the real space. A great way to do this is to utilize a potted plant, think rubber or silk tree, and place it in a highly visible corner of the room. Positioning a light behind the plant that casts a shadow will create visual interest in the space and increase perceived light.
Create Social Areas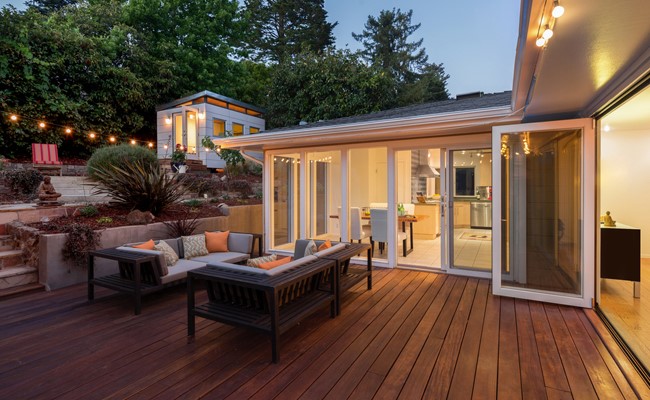 Most people entertain in their homes and want to visualize experiences with guests in their possible new rental. Having to move chairs around or be uncomfortable in order to hold a conversation does not speak well to clients. If you have a few couches you use for staging, it can help you set the scene for your tenants.
Take time to position couches, or a few chairs and table, into spaces that encourage conversation. Consider utilizing a corner of the living room for seating but make it open to the rest of the room. Most dinner parties will consist of people meandering in and out of conversations, so be sure the atmosphere speaks to that possibility.
Tidy Up Your Bathrooms
A cheap method to make your bathrooms look nicer is to close all drains, taps and toilet lids. Pick up a few decorative towels (could even be found at the dollar store) and place them on racks and counters. A sheer ribbon around the towels with some dried lavender can make the restrooms seem luxurious, even on a budget!
Utilize Potted Plants

One of the most inexpensive ways to bring light, color and interest to a home is by bringing in potted plants. Potted plants can be used in a variety of ways, from creating focal interest to drawing attention to special features in the home, like a fireplace or window. The natural effect of potted plants can cause your clients to visualize themselves in the space more readily.
Another reason to use potted plants is they can help eliminate the dank, neglected feeling some empty houses get. Understandably, a plant is going to require water and care so it makes it feel to the potential tenants that the home is being "lived in." This can make the building seem more like a home right off the bat.
Introduce Natural Elements
The ultimate in budget-friendly staging are natural accents collected from the great outdoors. Fill a bowl on the mantle with collected pine cones or chestnuts to add interest to a space. Collect dried branches and bundle them to make entryways more rustic and homey. Larger branch cuttings can even be placed in pots to give a simulated tree appearance in the corner of a room.
Small accents can include dried flowers and herbs. Consider binding dried accents with ribbon and leaving them on a pillow, table or windowsill for added interest. For a bigger project, spell out "love," "family," or "home" in twigs and hang it on the wall. These are all free implements but will greatly improve the look and feel of an unoccupied home.
Build a Bed
If there is anything that prospective tenants need to see, it's the size of the bedrooms. For most prospective renters and buyers, it can be difficult to conjure up the size of their bed in relation to the room. By placing a bed in each bedroom, you can help clients picture it. Unfortunately, modern beds with mattresses and coverings can be cost-prohibitive for most property managers.
Constructing a simulated bed for appearance can actually be quite easy. Using moving boxes and bed coverings can give the feel of a bed, as long as you advise visitors not to sit on it! Another affordable and lasting option can be to fill an air mattress and place it on a collapsible frame. You'll be able to benefit from the look of the bed for multiple stagings with relatively quick and easy setup and takedown.
Elevate With a Fabric Backdrop
The cost of bringing in beds, frames and coverings may be cost prohibitive, but you still need to create interest in those bedrooms. A good way to lift the ceilings and create a cozier feel is by creating wall hangings from fabric. Draping fabric can reduce echoes and noises while simulating taller ceilings and luxury. Simply removing the curtains from the windows and arranging them into wall hangings can let the light in and elevate the ceilings.
Accent Color Throughout the Home
One of the most popular accent colors in home staging is red. This is because red is an urgent, call-to-action color that stimulates response in the viewer. Adding color can be as affordable and low-key as you want.
Place a red vase on a mantle, tie a bundle of red flowers on a kitchen windowsill, or put a painted red chair in a bedroom. Small, affordable tricks like this can create warmth, interest and beauty in a space while giving your tenants and buyers the push to make a commitment.
Work With Green Residential
Keeping your properties filled can be an exceedingly difficult task for most landowners. Hiring professionals to keep your home staged and occupied can help your cash flow and peace of mind. Contact us for property management and staging help!