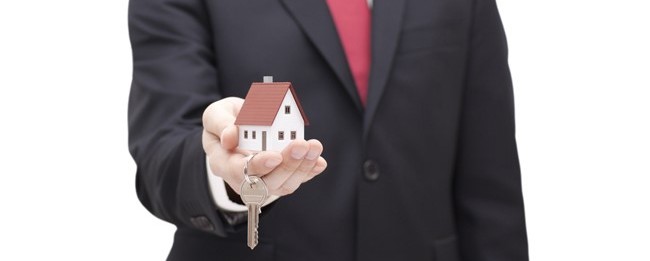 Becoming a landlord is something many people (at least casually) think about once or twice in their lives. On the one hand, it can seem like easy, passive income, while on the other, it has the potential to be nightmarish and risky. Well, in certain situations, either end of the spectrum can be true. If you're seriously considering becoming a Houston landlord, you need to know what you're getting into from the start. This means coming to terms with the good, the bad, and the ugly.
The Good

Let's start with the good, as most will agree that it outweighs the bad and the ugly. Generally speaking, landlords enjoy the following positives:
• Passive income. If you've never enjoyed a stream of passive income, you don't know what you're missing. Despite the upfront cost of buying real estate, and the ongoing maintenance issues, rental properties are essentially passive forms of income. You can continue your full-time job while still enjoying a nice, monthly check. This money can then be applied to offsetting the mortgage payment, or it can go straight to your bank account if it's already paid off.
• Building equity. In addition to earning money, you're building equity each time you add a new property. In essence, you're getting paid to build personal equity (if you do it the right way).
• Appreciating investment. Furthermore, because real estate prices historically increase over ten year periods (and usually sooner than that), the investment you make in a property today will appreciate tomorrow and end up being worth more on the backend.
• Business experience. Finally, the fourth major benefit of being a landlord is that you get to grow your business acumen. As a landlord, you're forced to learn about marketing, acquiring customers (tenants), negotiating deals, and handling finances. It's a great way to bolster your professional skillset.
The Bad

However, not every aspect of being a landlord is so great. Along with the benefits come some not-so-enviable responsibilities. Here are a few of the most common negatives of being a Houston landlord:
• Being on call. Being a landlord is much like being a doctor, in the sense that you never know when you'll be called in to work. It could be two o'clock in the morning, and your phone may ring in regards to a burst pipe. While these calls may be few and far between, the fact that you always need to be accessible and ready to respond is draining.
• Wear and tear. Another challenging part of being a landlord is that you have people you don't know living in your properties. You have to trust that they're not going to destroy things, and you have to live with ordinary wear and tear. While you may be able to force a tenant to pay for serious damage they've caused, you won't be able to charge them for every carpet stain and scratch on the wall. It's ultimately your responsibility to deal with normal upkeep.
• Paying taxes. Don't forget about property taxes! If you aren't careful about how and where you purchase properties, you could see your property taxes double, triple, or quadruple. Knowing how to purchase properties and navigate local housing requirements can save you money in this area. It also pays to keep some of these potential tax deductions in mind.
The Ugly

When compared to the following two issues, the seriousness of the aforementioned negatives will pale. As a landlord, you sometimes have to deal with "the ugly":
• Legal issues. There are so many different laws that require landlords to protect their tenants that it can sometimes be overwhelming. However, that's just part of the job description. Landlords are required to ensure that their properties are safe and up to the standards of local laws and building codes. Furthermore, any injury or death that happens on a leased property could eventually find its way back to the landlord, if it resulted from his or her negligence.
• Evicting tenants. Any landlord who's involved with renting properties will eventually have to deal with an eviction. Not only do evictions require careful legal attention, but also they're emotionally draining. In order to evict someone, the landlord has to have a valid reason, give notice, file proper documentation, prepare a case for any legal proceedings, and show up with the sheriff to physically evict the tenant.
Weighing the Positives and Negatives
If you're considering becoming a landlord, it's crucial to consider every aspect of the job description. Talk with local landlords in your area, and ask them about their experiences. You'll often find that the positives or negatives of being a landlord directly relate to the local market. Depending on local laws and regulations, tax rates, and the pool of tenants, you may find that the positives outweigh the negatives, or vice versa.
Ultimately, it comes down to a personal decision. If you believe the potential benefits of earning passive income, and building equity through acquiring and leasing real estate, are enticing and logical for your situation, go for it. If you have a feeling that the logistics and potential complications are too much to handle, it may not be the best option for you.
However, you should know that you don't have to handle all of the responsibilities and duties of being a landlord on your own. You can always hire a property manager to help you along the way.
Contact Green Residential Today
At Green Residential, we understand that the title of "landlord" comes both with advantages and disadvantages. That's why we work hard to help you maximize the positives, while relieving the burden of the negatives. Whether it's screening tenants, drawing up lease agreements, handling minor maintenance issues, or coordinating an eviction, we can help you to make better use of your time by taking care of the details. For additional information on why we've been considered Houston's premiere property management company for more than 30 years, please contact us today!