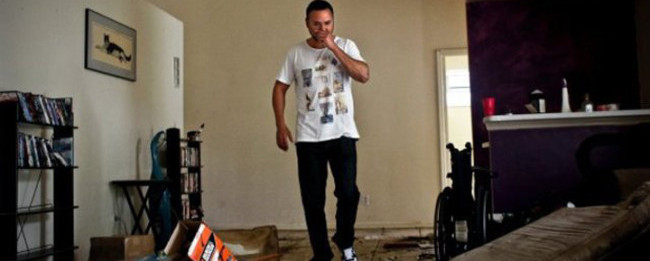 Compulsive hoarding disorder has gotten a lot of media attention in the past few years, featuring in reality shows like Hoarders on A&E, Hoarding: Buried Alive on TLC, and Confessions: Animal Hoarding on Animal Planet. Shows like these ones paint a dramatic, shocking picture of what it's like to live with this mental disorder. But if your tenant is exhibiting hoarding behaviors, the televised drama becomes all too real.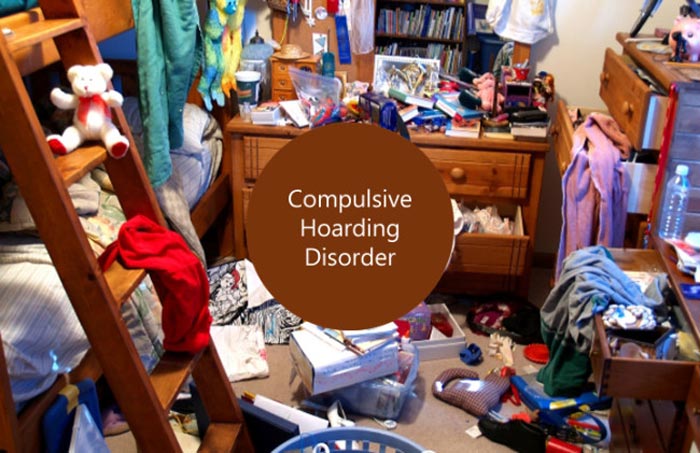 But at what point does simple "collecting" turn into a major problem? And if you're the property owner, what can you do about it? Read on to learn more about this disorder, what causes it, and what you can do if you suspect you may be dealing with a hoarder.
What Is Compulsive Hoarding?
Compulsive hoarding, also called hoarding disorder, is related to both anxiety and obsessive-compulsive disorders. Hoarders find it markedly difficult to get rid of their possessions, even if those items are useless, broken, worthless, or trash. Hoarders believe they need to save things and feel distressed by the prospect of letting them go. As a result, their living conditions become cluttered and often unnavigable.
Hoarders might want to save items for any number of reasons. Some believe that their things will be valuable at some point in the future, while others hold onto things that belonged to loved ones. While the disorder has been studied, there is no known cause.
The level of hoarding can range from relatively mild to severe. The most severe cases are the ones that cause problems for property owners. Some hoarders keep expired food, letting it rot and exposing the property to infestations. Some hoarders collect animals, keeping anywhere from a dozen to several hundred pets in one space, usually in unsanitary conditions because they can't provide appropriate care to such a high number. Some are also compulsive shoppers, which causes further problems.
Hoarded properties increase the risk of injury, whether by a fall or by shifting items. Too many items may also pose a fire hazard. Hoarding can also cause extensive damage to the property.
Warning Signs that Your Tenant Is a Hoarder
The problem with hoarding is that the condition is often a secret. Hoarders are notoriously private, often feeling ashamed or embarrassed about the state of their homes. As a result, property owners often don't find out about the issue until an emergency takes place, maintenance needs to make repairs, or a neighbor complains.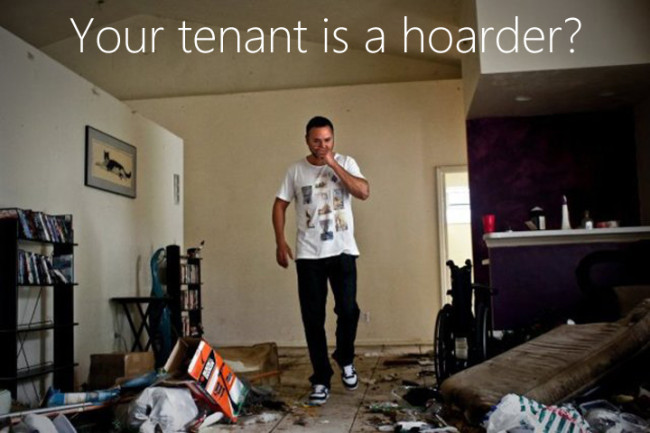 It's always a good idea to be on the lookout for red flags, however. For example, a sudden insect or rodent infestation might indicate an underlying problem. An exterminator will have a difficult time attempting to remove the pests if there's too much stuff in the way. But an even larger red flag is a tenant's refusal to allow you or a maintenance person to enter.
You're not allowed to force entry unless there's a pressing health or safety emergency. Otherwise, you must provide notice that you plan to enter to perform any repairs or maintenance.
Reasonable Accommodations and the APA
As a property owner, approaching the subject can be complex. It's against the law to discriminate against disabled individuals, and hoarding is a recognized and diagnosable mental disorder in the DSM-5, the book used by the American Psychiatric Association (APA) to classify mental disorders. Because hoarding is considered a disability, property owners must comply with the Fair Housing Act and provide reasonable accommodations.
Reasonable accommodations differ on the basis of the disability. For example, you may have to waive a no-pet policy for a tenant with a service dog. Ultimately, the courts will decide whether an accommodation is considered reasonable.
The person with the disability is usually the one to request accommodations, but if you notice a problem, you'd be remiss not to address it before it escalates – especially given recent trends among fair housing advocates.
Try working things out with your tenant if at all possible. One way to approach the situation is to create and monitor a plan with the resident to clean up the property to a reasonable, safe, and acceptable level of cleanliness. A written agreement can provide the specific guidelines and requirements.
Depending on the state of the home, a hoarder may need help in getting the property up to code. Allow the hoarder to take the necessary steps to obtain psychiatric counseling and professional cleaning. If the hoarder makes significant progress in cleaning the home within a specified time frame, a reasonable accommodation may be to allow more time to finish the cleaning job, as long as the tenant continues to work with a professional.
Evicting a Hoarder


If a severe hoarding problem persists even after the property owner provides reasonable accommodations, the next step is unfortunately eviction. You'll need to build a detailed case to prove you did everything you could before eviction became necessary.
Make sure you document the property; take pictures, write notes, and shoot videos if necessary. Documentation should identify where the tenant violated the lease agreement – usually in regards to keeping the property habitable. Then, consult with a lawyer to proceed with the eviction. It's against the law to remove the tenant's belongings, shut off utilities, or harass the tenant without a court order.
It's up to the courts to decide whether reasonable accommodation was provided, but by providing the above documents as well as copies of all communications between yourself and the tenant, you'll give yourself the leverage you need to follow through. Working with a property management organization can help streamline the eviction process.
Get Help with Managing Problem Tenants


Usually, the best way to avoid a problem is to screen tenants before you rent to them. At Green Residential, we offer tenant screening services – which include rental history, criminal background, prior evictions, and other indicators of past behaviors.
Unfortunately, even the best screening processes don't catch every potential issue. When you work with a property management organization like Green Residential, we'll help you navigate the complex legal world of fair housing. Whether you need help identifying the right accommodation or writing an eviction notice, we're here to support you.
Contact us today for more information.