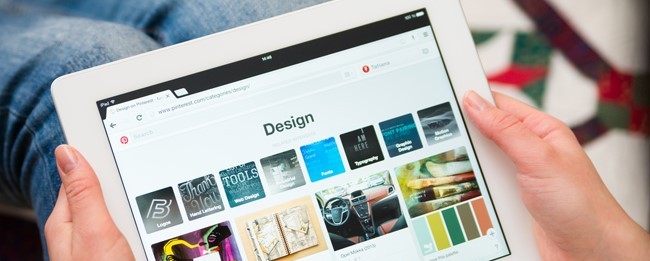 Every once in a while, it's a good idea to redecorate your properties – especially if you're struggling to keep consistent tenants. Fortunately, there are plenty of great places to look for inspiration, and you can easily find design ideas that fit perfectly into your budget if you know where to look.
Thanks to the explosion of the internet and the many websites and blogs available, it's easy to forget about the inspiration around you. But through a blend of both online and physical venues, you'll be able to find plenty of inspiration for decorating an apartment. Here are just a few ideas to help get your creative juices flowing.
1. Libraries

The impact that libraries can have is often forgotten now that we can find anything with a few clicks at home. But some inspiration, like that found in books, simply can't be replaced. By reading up on techniques that home designers use, you can do more than just copy their methods. Educating yourself through the use of books, magazines, encyclopedias, and other hard copy publications can teach you how to create striking, original designs of your own.
2. Pinterest

Is there a better place to go for photo-rich inspiration? With a simple search, you'll find hundreds of results that you can save and view as many times as you want during the design process. This is also a great way to find great home design mentors and follow what they're pinning. For example, HGTV and Better Homes and Gardens have great Pinterest pages – check them out!
3. Dentist's Offices

Most dentists have professional interior designers decorate their waiting areas. This is an ideal place for visualizing decorations for a rental property. These offices use neutral themes that almost anyone can appreciate, similar to what you'll need for a rental. Check out these offices and other reception areas dedicated to making customers feel comfortable. Then, imagine designing something similar, on a homier scale.
4. Antique Stores
Everyone likes a little character in their rental property. You'd be surprised how much inspiration you can gain simply by browsing through vintage furnishings and home décor.
5. Instagram
Designers often post their latest creations on social media. By following them on Instagram, you can get a closer look at some truly modern designs. It's also a great place to find inspiration from friends, based on pictures they upload of their own homes.
6. Craft Fairs
Looking for something entirely unique and handmade? There's no better place to look than a craft fair. You can find one-of-a-kind items, or get ideas for decorations you can make or purchase for cheaper somewhere else.
7. Home Décor Blogs
Make sure you're following the top home décor blogs for free, daily inspiration. The Peak of Chic, Bumble at Home, and A Library of Design are all extremely popular blogs written by designers and decorators who put popular trends into action.
8. Online Retailers
In an effort to sell their products through context, online home décor retailers will often share blog posts and functional photographs. If you love what you see, it's easy to find their website and make a purchase.
9. Big Box Stores
Macy's, JCPenney, Sears, Dillard's, and other stores will often have displays in their establishments to show how home décor items would look in real life. Browse through their aisles the next time you're out shopping for some great ideas.
10. Social Media
Aside from Pinterest and Instagram, you can find a wealth of design inspiration from various social media platforms. Facebook is an obvious choice for gaining inspiration from friends, but also for discovering blogs and companies that specialize in home design. Twitter can also be useful, since you can follow anyone from designers to artists.
11. Natural Landscapes
The world outside is incredible, and we often forget about that natural beauty. Whether you're looking for ideas to adorn your yard or ways to bring the outside beauty indoors, viewing the colors, shapes, and patterns in nature is a great way to see the vision as you decorate a rental unit.
12. Museums of Modern Art
If a modern design is what you seek, there's no better place to look than museums that specialize in modern art. These will get you thinking about clean lines and abstract artwork, which will inspire home décor decisions down the road.
13. Historical Architecture
History is a great place to look for inspiration, particularly in this day and age. The most popular trends now are a repeat of those in the past. Observe any historical architecture in your neighborhood to imagine decorating themes for a rental unit.
14. Window Displays
With Christmas coming up, now is the time to find design inspiration via storefronts. Major chains and mom-and-pop shops alike will display their home décor ideas in windows everywhere – perfect for your inspiration-gaining pleasure.
15. Catalogues
Take out a subscription to a variety of home décor catalogues. This idea seems a little outdated when you can gain similar inspiration online for free, but sometimes it helps to have the magazine in your hands when dreaming up creativity.
16. Email Newsletters
The next time you're looking at an online publication and they ask you if you want to subscribe to their newsletter, say yes! Most of these newsletters are free, and they come with fresh, hot-off-the-press ideas you can utilize in your rental properties.
17. Home Décor Publications
Probably the easiest and most current places to find home décor ideas are online publications like Houzz, Wayfair, H&M Home, and more. Following these publications will keep you up-to-date with the newest ideas and inspirations.
Market Your Property with Green Residential
Once you've put all of your design inspiration to work, we can help you find a renter. We specialize in tenant screening, showings, marketing, and more, in order to make the landlord-tenant relationship as stress-free and effective as possible. Our goal is to keep units filled at all times, and we can show you how to make that happen. For more information about the services we provide, contact us today!