Thinking of listing your house? You don't need to wait until the last minute to start preparing your home and property for sale.
In fact, the more work and planning you can do ahead of time, the less stressful those last few days and weeks will be.
This post will outline some of the most important steps you can take to prepare your home for listing. Whether you're planning to sell in a few months or a few weeks, we've got you covered!
1. Get estimates for big-ticket items.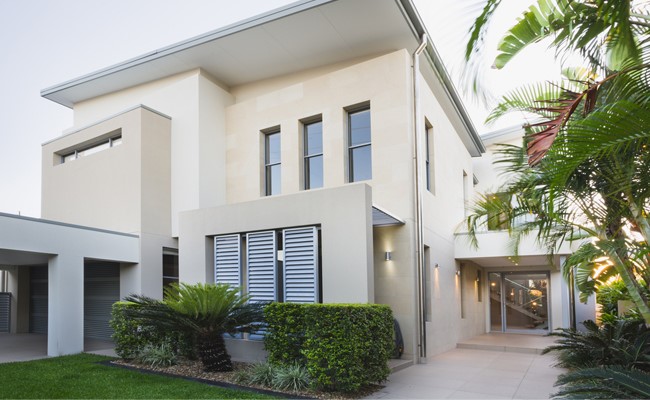 Timeframe: 3 months (or more) before listing
Buyers may not require an ultra-modern kitchen or top-of-the-line appliances, but they will expect the major fixtures and features to work and be in reasonably good shape.
Some of the key items to think about include:
The roof: Any leaks or damage? If so, you'll definitely want to get an estimate for repairs or replacement. This is likely the biggest potential expense you'll face when selling.
Windows: Any major issues with your windows? Broken panes or leaks could be a big turn off to potential buyers.
Fence: Is your fence in good shape? If not, get an estimate for replacing rotten boards or getting a whole new fence.
Flooring: Any serious problems with your hardwood, vinyl or carpet?
External paint or siding: Is your paint peeling? Is your vinyl siding breaking or splitting? These could be significant expenses so they're worth getting estimates for.
Major appliances: Do your dishwasher, stove, fridge, and washer and dryer all function reasonably well? What about your furnace and hot water heater? Again, they don't have to be high-end models, but they should work reasonably well.
Half-finished repairs or renovations: You most likely don't need to tackle any major renovationss in order to sell. But you should complete any that are already underway. Wondering which renovations are worthwhile? Check out our post, Pre-Sale Home Remodeling: Is It Worth It?
Keep in mind that you may or may not need to fix the items above…even if they are in bad shape. Getting an estimate doesn't necessarily mean you need to pay for repairs or renovations; but it will give you a better idea of how to price your home.
2. Start the process of de-cluttering.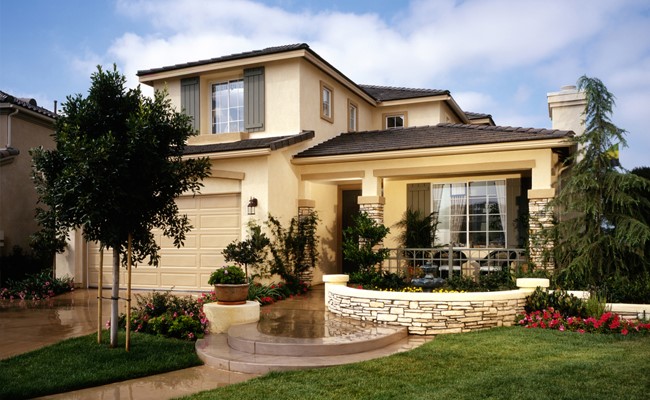 Timeframe: 1–3 months before listing
If your garage, storage room or closets are packed to the brim, you'll probably want to start the process of organizing and de-cluttering sooner rather than later.
But de-cluttering doesn't just apply to your storage spaces. Moving is also a great excuse to clear out non-essentials from your main living spaces. Not only will having a clean, uncluttered home make a big difference to potential buyers, it will mean less stuff to pack and move.
Some simple but very effective de-cluttering strategies are:
Taking big appliances off your kitchen counter
Leaving a few nice vases or knick-knacks on your shelves, and packing the rest away
Taking some time to go through your drawers, cupboards and bookcases and getting rid of any items you haven't used in the past year
Another area that can often benefit from a good de-clutter is the backyard. Clearing out your shed, patio and yard can make the area appear larger and more inviting.  This process can sometimes involve heavy lifting and a few trips to the junkyard…so make sure you don't leave it until the last minute.
Not sure where to start? Here are 10 Creative Ways To De-Clutter Your Home.
3. Small touches can make a big difference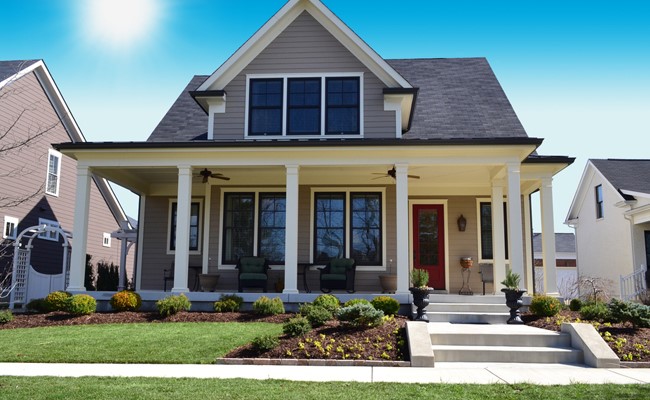 Timeframe: 2-4 weeks before listing
As you get closer to your listing date, take a look around your house and yard through the eyes of a potential buyer. Are there any "quick fixes" that might freshen up your house and make it appear more cared for?
Some examples of small touch-ups that can make a big difference include:
Filling in nail holes and giving walls a fresh coat of paint
Spot or deep-cleaning dirty or tired-looking carpet
Touching up scratches on wooden banisters or railings
Replacing outdated or broken drawer or cupboard handles
Wiping down walls and baseboards
Replacing outdated light fixtures with more modern ones
Replacing any burnt-out bulbs
As for the outside of your house, you can:
Weed your garden and plant a few flowers or shrubs (particularly at the front of the house)
Paint your front door (red and blue are popular choices) to add a pop of color
Get a new mailbox or give your existing one a fresh coat of paint
Put out a welcome mat to make your entrance more inviting
4. Last minute cleaning and preparations
Timeframe: 1 week (or less) before listing
Fortunately, if you've done many of the things listed above, your final week of preparation shouldn't be too taxing.
The following is a list of all the tasks that should be done in the final days leading up to listing your home.
Do a final deep clean. If you don't have the time or energy, consider hiring a local cleaning service to give you a hand.
Give your windows some shine. Crystal-clear windows will let in more light, making your place feel bigger and more inviting.
Depersonalize by removing most of your personal photos and mementos. Your goal is to neutralize the space so potential buyers can imagine themselves moving in.
Make a great first impression. Imagine what buyers will see and smell when they first walk into your home. An inviting mat and a vase of fresh flowers can make a big difference.
Ready to list your house?
After working through the steps above, you can feel confident that you're ready to list. Of course, finding the best person or company to list your house can be a real challenge.
Green Residential can get your house listed and sold fast, all while saving you money. We charge a flat fee, which means more money in your pocket. Contact us today to find out how we can help!