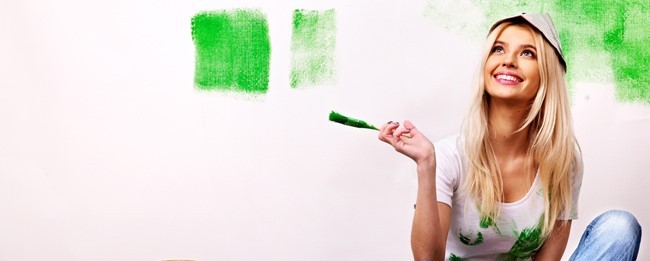 Just when you think you've got tenants in line, they'll come up with a new way to do something. Too often, it's risky, dumb, or dangerous.
That's why it's often necessary to add new house rules and take the time to explain them to new tenants when they move in.
Three reasons why you need rules

Setting house rules is worthwhile for a variety of reasons, but it ultimately comes down to three. You need rules in order to:
• Clearly convey your expectations. Despite what you may think, not all tenants are out to get you. Much of the time, they break rules because they don't know they exist. By explaining rules and putting them in writing, you can clearly convey your expectations and let them know where you stand on particular issues.
• Prevent tenants from abusing your property. Clearly established rules will prevent tenants from abusing your property. If a rule is in writing and has been discussed, tenants are much less likely to violate it for fear of eviction.
• Legally allow you to take action. Finally, having a rule built into your lease agreement may allow you to take legal action and evict a tenant should the person intentionally and repeatedly violate it.
The eight house rules you need

Depending on the circumstances, the most likely house rules you'll want to consider implementing to protect your investments and retain good tenants are as follows:
• Details regarding late rent. The first item on the docket is late rent. How and when will you enforce a penalty if your tenants fail to pay? You might regard the rent as late if it's paid just a day after the first of the month, or you may choose to provide a grace period of three or five days. As for the financial penalty, you have a few options. You may charge a flat penalty fee, a percentage of the rent for each day it's late, or a set dollar amount. While you're allowed some freedom in this area, make sure to check with local and state laws to determine what you can and cannot legally charge for late payments.
• Your right of entry. Another standard clause in most lease agreements that needs to be discussed with tenants is your right of entry as the landlord. How and under what circumstances are you allowed to enter the property? In most cases, you'll need to provide a warning and have a justifiable and necessary reason for entering. Be sure to explain this rule carefully, because a surprise visit can create a heated confrontation.
• Garbage removal. It may seem like a minor issue, but garbage removal can become a major problem area for landlords and their tenants. Without the proper rules in place, your property runs the risk of violating local ordinances, never mind becoming unsanitary. Clearly explain how and when garbage is to be removed, as well as any other stipulations regarding recycling or composting. It's also a good idea to put a rule in writing that allows you to charge tenants for any fees or penalties the city assesses against you for improper garbage removal.
• Outside upkeep and landscaping. In residential neighborhoods, landscaping and upkeep are significant. The last thing you want is a disgruntled neighbor. Clearly explain whose duty it is to cut the grass, trim the shrubs, pick up trash, etc.
• Quiet hours. If you have own a multi-family property or home with nearby neighbors, it's important to discuss the issue of quiet hours. The last thing you need is a tenant who plays loud music into the wee hours of the morning or throws a party that lasts most of the night.
• Appropriate use of kitchen appliances. Your rental property's kitchen is probably the most expensive area of the home, because of appliances such as dishwashers, ovens, refrigerators, and other substantial items. It may seem like common sense, but setting rules regarding how to use these appliances can be useful. Talk about things like not putting grease down the garbage disposal, never leaving the stovetop on unattended, and cleaning old food out of the refrigerator on a regular basis. Burdening your tenants with some of the associated repair costs (should something go wrong) provides a good incentive for them to follow the rules.
• Attachment of satellite dishes. Where do you stand on satellite dishes and outdoor additions? If you don't explicitly cover this issue, your tenants may choose to install things without your knowledge or consent.
• Pet policies. Pets can cause a great deal of friction between tenants and landlords. In addition to including a pet policy in your lease agreement, discuss the details verbally with your tenants. Encourage them to ask questions and make sure they understand such details as breed restrictions, whether pets are allowed indoors, and what kinds of pets may be prohibited altogether.
How to deal with violations appropriately

In addition to setting specific rules, the consequences for violating them need to be clearly explained. Some violations will call for nothing more than a harsh verbal warning, but others could be grounds for eviction.
Legally, you have to understand which category each instances falls under and when it's permissible to take legal action. It's ultimately up to you to determine what you want to do, but you can't afford to let your tenants take advantage of you.
If you observe repeated violations, it's imperative that you take action to prove there are tangible consequences. The last thing you want to do is end up with tenants who control you, as opposed to the other way around.
It's much easier to start strict and ease up as the lease goes on, than it is to start with a lax approach and try to tighten up six or eight months down the road.
Contact Green Residential today
At Green Residential, we have a long history of serving landlords and real estate investors in the Greater Houston area. Our family has been in this business for more than 30 years and we're dedicated to high-quality service and exceeding expectations.
If you're looking for a professional property management company with a track record of success, please don't hesitate to contact us today. We are actively seeking to add new properties to our management portfolio and would love to speak with you.