As a property manager, you may find that back to school season is a stressful time for many of your tenants. Kids make the transition from long, lazy days or summer camp, while parents scramble to organize childcare, gather supplies, and juggle a new schedule. Everyone is on the go, and for families who are new to the area or whose children are just beginning school, it can be an especially challenging period.
Houston-area property managers, however, are uniquely positioned to help their tenants achieve a smooth back to school transition, as the Houston Independent School District alone is responsible for 215,000 students. That's a lot of students, and that doesn't include those enrolled in private or religious schools either. And while they may be in school during weekday hours, some of these students undoubtedly call your properties home.
As the 2016-2017 school year gets started, here are four ways you can help your tenants and their children get off to a great start. During this annual rite of passage, your support means a lot.
The Schools Around You
All property managers should be familiar with local schools, as it's difficult to attract families to your property if you can't tell them a little about their options. Near the start of the school year, however, it's important to step up your knowledge in this area.
Property managers should be aware of school opening dates, as well as information about where school bus stops are located. If children from your properties take the bus together, you may want to mark the stop and place benches or a small shelter where the kids can safely wait to be picked up. This can help reduce accidents and make parents feel more secure about allowing their children to stand at the stop independently.
If you manage a larger property where many people don't know each other well, don't hesitate to connect families with children at the same school. Parents with younger children are always looking for advice, and older children can make great bus stop buddies to younger ones, fostering responsibility among the older children and independence for the young ones.
Celebrate the Season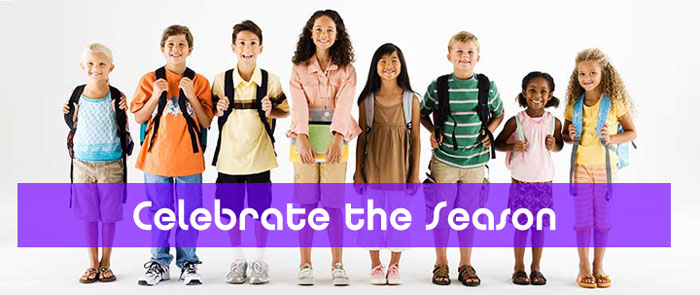 Most children aren't especially excited to head back to school, and their response is supported by a culture that celebrates leisure and athletic achievements more highly than academic ones. Make your properties scholarship-positive spaces by adding some excitement to the start of the school year.
Do you typically make treat bags for Halloween or for other small events during the year? Consider making up a similar care package for students returning to school. You can add color pencils, erasers, or other useful supplies to the pack. It may not transform school into the beach, but it may deliver an extra smile at a stressful time.
Another option for property managers is to offer small incentives for positive academic performance. Local pizza places or ice cream shops may be willing to partner with you by providing coupons or gift certificates for students in your property complex who submit good report cards each marking period. These small gestures signal to families that you're invested in the overall success of their children, not just their satisfaction at home.
Mix and Meet
Immediately before the school year starts, or within the first week or two of school, property managers should consider hosting a back to school barbecue or potluck for families. This is a great way to mark the start of the year and help families get to know each other. If your property has a swimming pool, playground, or clubhouse, gather everyone there, as you'll have readymade activities for the kids to enjoy while the adults chat.
Further support the back to school theme while giving back to the community by holding a school supply drive at your gathering. The Houston Apartment Association supports this annual effort and can help you assess what types of supplies are most needed. Such supply drives offer vital support for underprivileged children in the area who may not be able to afford all of the materials necessitated for academic success.
Childcare Check-Ins
One of the most common challenges that parents face during the school year is finding childcare for half days, school vacations, or when their child is sick. While families where one parent is home or has a flexible schedule may be able to adjust, others struggle to find appropriate care during these times.
As a property manager, you've likely met a lot of families and maybe even some of their babysitters. Ask these families for recommendations and compile a list of potential backup care contacts available upon request. Local colleges or religious organizations may also be able to recommend a few people. These contacts can be a lifeline for families, especially those who have recently relocated and may not have relatives or many friends in the area yet.
Helping Property Managers Partner with Families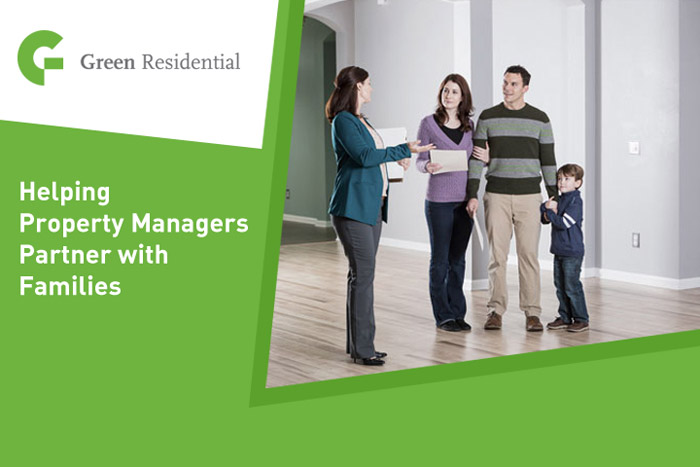 At Green Residential, we believe that a property manager's job doesn't end with tenant screening, maintenance, and inspections – it's a full-time task that includes all aspects of tenant support. That's why we do the work we do. By focusing on many of the day-to-day issues of property management, Green Residential can help you provide higher quality tenant care services. Communal concern and investment in your tenants is what transforms your properties into homes.
Green Residential has been committed to Houston-area property management for over 30 years, and we believe in the importance of supporting families because we are one! Though there are now many additional members of our team, Green Residential got its start as a father and son team and has grown from there. This is a labor of love for us and we hope it is for you too.
If you're looking for property management support, contact Green Residential today. We can help you streamline many of the core activities involved in operating rental properties with our suite of services. Head back to school – or on to the next step – with our help. We promise to bring the smart solutions, transforming your property management experience.