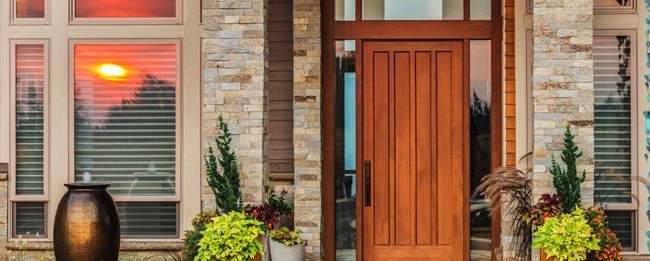 When you purchase a property, resale should always be the focus. Regardless of whether you think you'll be living in the home or renting it indefinitely, you always have to think about the value down the road. Over the years, that means paying attention to changing styles and adapting to certain needs. While there are a number of cost-effective renovations that can be performed inside the home, you can really recoup your money by considering outdoor improvements.
4 of the Best Outdoor Improvement Projects
Depending on your budget, lot restrictions, current features, and other independent variables, you may be able to consider the following outdoor improvement projects:
1. Deck Addition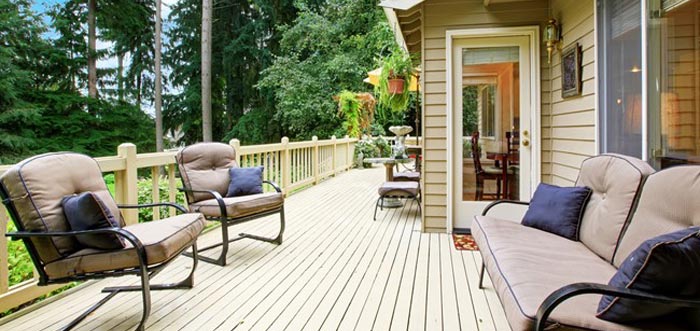 If you're looking for personal enjoyment and a high return, adding a deck is one of the best things you can do. According to Remodeling Magazine's 2015 Cost vs. Value Report, a wood deck addition brings an impressive 80.5 percent return on investment. The best part is that it gives you additional living space. Whereas the national average for new construction is somewhere around $85 per square foot, a wood deck can be built at around $35 per square foot.

Practically, a deck addition gives you a place to entertain and relax. If you choose to invest in a screened porch, you'll also get the added benefit of being able to enjoy the outdoors for a couple additional months each year – especially during the fall.
2. Front Door Replacement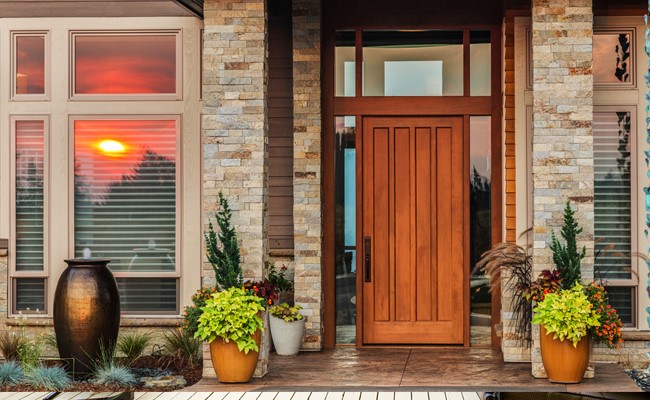 If an immediate return is your goal, replacing the front door is by far the best thing you can do. Year in and year out, this project is considered the savviest. The 2015 Cost vs. Value Report says the job cost for an entry door replacement (steel) is approximately $1,230, with a resale value of $1,252. That's a 101.8 percent return. Not bad, right?
The benefit of a new front door is that it's one of the first things someone notices. It's the entry-point and can't go unnoticed. In addition to the aesthetical appeal, a new steel door may improve the energy efficiency of your home (especially if you previously had an old exterior door).
3. Outdoor Kitchen


According to Absolute Outdoor Kitchen's Buyers Guide, an outdoor kitchen addition or renovation can be a good investment in the right market. "CNN Money, About.com and Remodeling Magazine support that outdoor kitchens nationally return 100% to 200% of the improvement cost," the guide reads. "As with any improvement, the ROI formula works providing you design and build a kitchen that is proportional to the home value and location."
While very few homeowners will see a 200 percent ROI, an investment in an outdoor kitchen is definitely a smart idea. Don't go overboard, though (unless it's for your personal enjoyment alone). Something as simple as a countertop with a sink, a small kitchen island with barstools, and a built in grill are enough for most people. Depending on whether you have to run plumbing lines, which materials you use, and the quality of appliances you install, the cost may well exceed the return value. Again, consulting a local real estate professional can help you determine an estimated return in your market.
4. Vinyl Siding Replacement
While it may not be the most classic look, vinyl siding is quickly becoming one of the preferred choices for homeowners. It's cheap to install, extremely durable, and requires virtually no maintenance. The Cost vs. Value report says you can recoup 80.7 percent of the job cost on average. Perhaps the biggest benefit is that most vinyl siding now comes with transferable lifetime warranties – a big selling point when you eventually put your home on the market.
Before taking on this project, drive around your neighborhood and note which types of exterior finishes most homes have. Is the neighborhood predominantly brick, stucco, vinyl, hardy plank, or a mixture? You don't have to match other homes, but you also don't want to be the only one of your kind.
Nobody knows your home and property better than you. Maybe you have other ideas for additions, modifications, or renovations? If you're financially capable – and see an opportunity for a return – don't hesitate to take on a project. For market-specific ROI figures in your neighborhood or area, speak with a reputable real estate agent. They can give you an educated opinion on the type of return you're likely to accrue in the current market.
Benefits of Outdoor Improvements
But what are the specific short and long-term benefits of outdoor improvements? Well, assuming you currently live in the home and eventually want to resell it, you'll enjoy these common benefits:
• Personal enjoyment. After finishing an outdoor improvement project, the immediate benefit is personal enjoyment. A backyard living space can give you a place to unwind and relax, while a new landscaping feature may provide an aesthetically pleasing view.
• Higher resale value. Whether you're trying to put your house on the market in the coming weeks or way down the road, these home improvement projects may enhance the value of your home.
• Ability to entertain. Maybe your home is too small for entertaining large groups or you've always wanted to throw a backyard barbeque. Well, now you can. With a practical backyard you're proud of, you can finally be an accommodating host.
• Appeasement. How many times have you heard of a family moving because they wanted something additional? Maybe it's a walk-in closet, a new kitchen, or a better backyard? Well, simply adding an outdoor living space or swimming pool keeps them satisfied and prevents them from pursuing the expensive moving process.
Most people experience one or more of these benefits as a result of investing in an outdoor improvement. Would you?
Contact Green Residential Today
At Green Residential, we have more than three decades of experience in the property management industry and have acquired a vast amount of knowledge over the years. We've seen countless clients invest in home improvement projects – including outdoor improvements – and discover that most are satisfied with the end result. If you're interested in renting any of your properties in the future, please don't hesitate to contact us today. We would be happy tell you more about how we manage the various aspects of residential property operation.