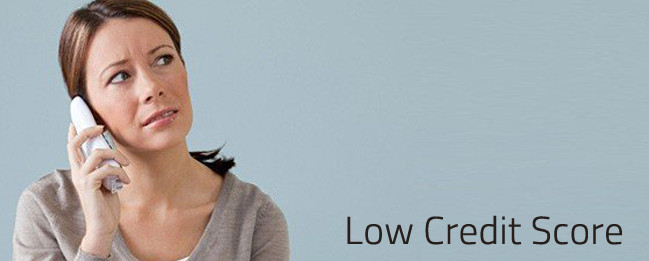 A bad tenant can end up costing you a lot of money. While you might normally enjoy a positive monthly cash flow, a bad tenant can seriously cut into your profits; worst-case scenario, a bad tenant can actually put you in the red.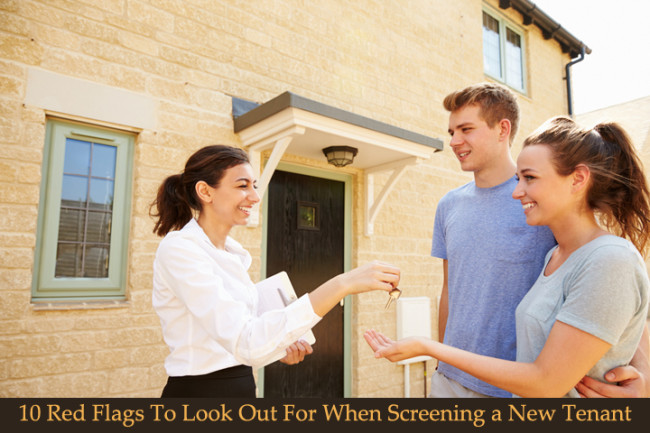 Because of this, proper screening of potential tenants is imperative. This post will look at 10 red flags to look out for when meeting with or interviewing potential tenants. Remember that you can never be too picky – if you see any of these signs don't hesitate to walk away!
Long gaps in employment


Long stretches of unemployment can certainly be a red flag, but can sometimes have valid explanations (illness, disability, maternity leave, etc.). When meeting in person, be sure to explicitly inquire what was happening during those gaps.
If the person appears reluctant to answer your questions, or can't offer a satisfactory explanation, take that as a red flag and move on to the next candidate.
Insufficient income
Past income is the best predictor that a tenant will consistently have enough money to pay rent. Generally speaking, the cost of rent should be no more than around 1/3 of the tenant's monthly income: so, if they typically earn $5,000 per month, they should be able to comfortably afford to pay around $1600-$1700 for rent.
On the other hand, some research suggests as many as 25% of US renters spend half their income on rent and utilities. Be sure to check out average housing costs and cost of living for your specific area when making this determination.
Low credit score


Always, always do a credit check on prospective tenants. It's a simple process that can protect you from chronically non-paying or late-paying tenants. You can run checks through any of the big credit reporting agencies (including Equifax and TransUnion).
Be wary of any potential tenant with a credit score of 620 or less. A low credit score can be indicative of many things: problems with budgeting, holding down a job, or taking on too much debt. Whatever the reasons, avoid these tenants at all costs.
Sketchy or suspicious behavior during interview
Not all red flags surface on a written application. This is why it's so important to meet with a prospective tenant in person. If this isn't possible due to location, by phone is the next best thing.
Does the person seem nervous, like he's trying to avoid answering a question? Does he repeatedly reschedule, or arrive significantly late to the interview? When asked about his work or rental history, is his story consistent with what he told you on his application? These are all red flags that suggest he may be a problem tenant.
They attempt to negotiate rent
The fact that a prospective tenant tries to negotiate rent or the security deposit isn't always a sign of trouble. But if you know your property is priced fairly, stick to your advertised rate.
A tenant who believes your property is overvalued (i.e., that the rent is too high) will be more likely to feel justified in delaying or even skipping payments. Want to make extra-sure your rate is indeed fair? Here is a great primer on how to determine a fair rental price.
Frequent moving
Your ideal tenant will be one who pays on time and stays long term. Anyone who shows a history of moving frequently (more than once every couple of years) should be avoided. Ideally, you want a tenant who is committed to staying for at least one year.
Unfortunately, it can sometimes be difficult to get an accurate rental history from a prospective tenant. Fortunately, Experian can help with this by providing you with national rental payment data as part of your screening process.
Eager to move in immediately
Depending on their situation, a quick move can be a serious red flag. It can signal a lost job, unexpected move, or eviction from their current property. Unless the prospective tenant can prove that they have a reasonable explanation for wanting to move in quickly (e.g., their house burnt down), consider this a red flag.
Bad or missing rental references
While a bad landlord reference is obviously one of the biggest red flags out there, keep in mind that some landlords will give a neutral or even positive reference just to get a bad tenant out of their hair.
Always be sure to call references to explicitly inquire about the following: Did the tenant always pay on time? Did they get their damage deposit back? If not, why? Were there ever complaints about the tenants? If the responses are negative or if the landlord seems evasive, you should definitely pass over this tenant.
Unwillingness to offer information
People who have nothing to hide, hide nothing. Incomplete or ambiguous answers on their application or during the interview may indicate that there is something in their history worth hiding.
One piece of information that some tenants are reluctant to share is their social security number. While this hesitation is understandable to a point, getting a tenant's SSN is a necessary part of running a proper credit check. For this reason, consider it a huge red flag if the person is unwilling to hand it over.
Trying to delay the security deposit or first rental payment
If a prospective tenant shows any hesitancy about making their initial payment, this can signal a troubled financial situation. Promising they'll give it to you after they move in, or asking you to "hold their spot" until they pay almost certainly means you'll never see that money.
Screening prospective tenants can be time-consuming, and it can sometimes be difficult to pinpoint red flags. The property management team at Green Residential is experienced in tenant screening, and can handle the entire process for you: including credit, criminal background and rental history checks. Contact us today to find out exactly how we can help!