Selling your home? It's a great time to do it. According to data from all over the country, it's a seller's market right now because of the scarcity of housing.
Because people are having a hard time finding a place to live, sellers can keep their prices high and remain competitive. But having the odds in your favor doesn't mean you can throw all caution to the wind.
In fact, home sellers often become overconfident when the market is leaning in their favor, so they make some serious sales mistakes that crush their profits. Here are some of the biggest mistakes you want to avoid.
Not Hiring a Realtor
For sale by owner (FSBO) realty is usually a bad idea. Research from Realtor.org shows that only 10 percent of homes that are posted as FSBO actually sell.
Those aren't very good odds. There's a reason real estate agents are everywhere: There's a huge need for them in this industry.
Realtors provide the expertise and guidance you don't naturally possess. With the help of a Realtor, all the marketing and leads will be generated on your behalf, which lifts an incredible weight off your shoulders.
If you're worried about the cost of hiring a Realtor, look for a company that offers a flat-fee service rather than taking the standard six percent of the home price.
Incorrectly Pricing Your Home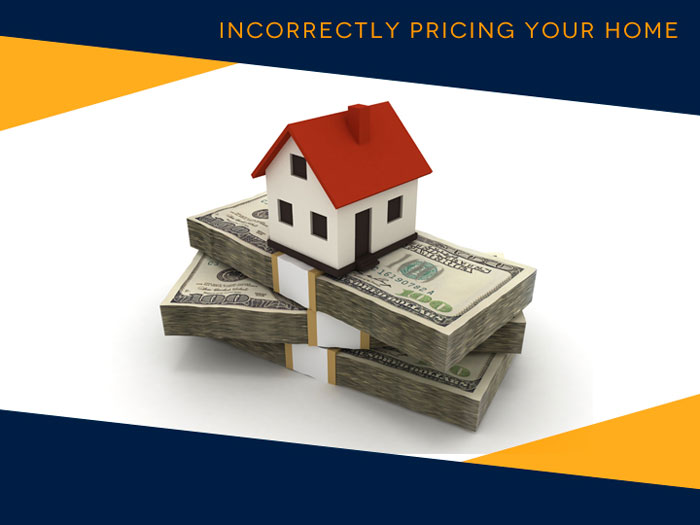 Don't be tempted to overinflate the price of your home. Realtors monitor the market value in a neighborhood, and if your asking price is way above that, you're not likely to get many offers.
Likewise, don't underprice your home just because you want to get out of there. Underpricing a property sends red flags to buyers. It can also cut into profits that should be yours.
If you're confused about how to price your home properly, it's best to consult with your Realtor and study what the market is doing.
Showing a Cluttered Home
There's a big difference between a house that feels "lived in" and a home that's simply a mess. It's vital to remove junk, clutter, debris, and garbage from the yard.
Think about the advantages of having your home professionally cleaned before beginning showings as well. Dust, grime, and other buildup from normal living can make a home look dated and less desirable.
Showing an Empty House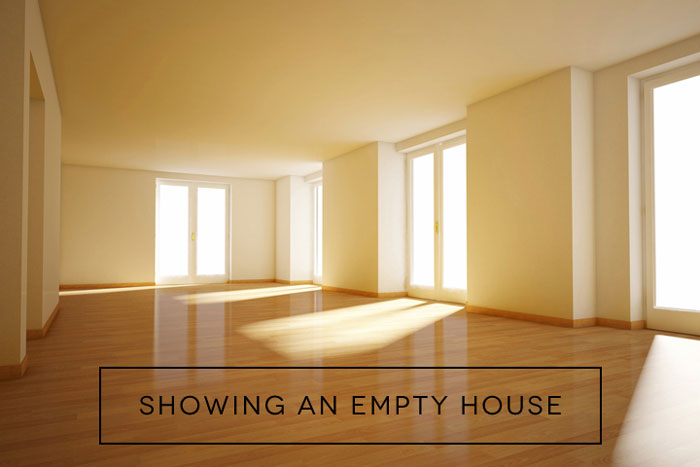 Realtors insist that staging a home can significantly raise the value. About 50 percent say it will influence purchasing decisions and potentially raise offers beyond the asking price. It's an excellent way to accent the positive qualities of the home that are already present, and add fuel to the buyer's imagination and help him or her see its true potential.
Being Closed-Minded in Negotiations
The negotiation process is a critical time for home sales. It determines the final asking price and the amount of profit you'll see. Though you don't want to give away more than necessary with a wide-open attitude, it's critical not to be too close-minded, either.
If a buyer submits a low-ball offer, your first instinct will be to reject it. In some cases, that may be the appropriate course of action, but if it's the only offer you've received after several weeks on the market, don't be too quick to take that tack.
Being Too Quick to Reject Offers
Another mistake in the negotiating process is waiting too long for just the right offer. Many sellers will reject offer after offer in pursuit of "the perfect price." This is an unrealistic approach. Consider each price carefully and listen to your Realtor's counsel on the matter to make sure you don't lose out on the best deal you're apt to get.
Messing Up the Listing
Quality is essential to create a great listing. Smartphone photographs and poor grammar in the description will scare potential buyers away. Start by focusing on the visual aspects of the property with high-quality imagery. Have a professional photographer take and edit the photos so the home appears in its best light. Using persuasive language and running spell check, and having someone else proofread your copy, will lead to a listing that sells.
Not Attending to Repairs Before Posting
Any buyer that looks at your property with a Realtor will ask for a home inspection. When the results of the inspection come back, the buyer will know everything that's wrong with the home. That gives them massive negotiating power to request a reduction in the asking price, even if it's already listed with the cost of the repairs included. Honestly, it's usually cheaper to fix major issues first so you can raise the asking price and improve your profit.
Underestimating Closing Costs and Fees
It's easy to lose out on thousands if you don't anticipate the extra fees that surface at closing. It's best to ask your Realtor for a comprehensive list of fees and expenses that will be attached to the property before you enter escrow.
Confirm that all the fees look correct before you make the deal. This step not only prepares you for the final cost of the home, but may also save you from paying unnecessary hidden fees.
Getting Too Emotional
A lot of emotions can be tied to selling a home. Don't let those feelings get in the way of making a smart decision. It helps to talk through your desire to sell your home with family, friends, and neighbors. Make sure this is something you're ready to do, and allow logic to prevail over how you feel about the home.
Making Unnecessary Renovations
Some renovations can boost your home's resale value, but others aren't worth it, particularly if they're performed just before you put the property up for sale. Renovations usually take time to realize their full value, so a quick renovation may cost more than it earns you back in increased property values.
Talk with a contractor and your Realtor before deciding on renovations that may or may not bring increased value. If you must do renovations, choose those that are most cost-effective.
Not Having a Place to Live
As mentioned previously, this is a seller's market, which means there's a scarcity of places to live. Too many homebuyers put their property up for sale without also lining up a place to live. When you're selling your home, if you haven't found a new place, add a proviso to the deal that says you'll sell your house contingent on whether or not you have a place to live afterward.
Let Green Residential Ease the Selling Process  
The selling process is difficult even for the most experienced home buyers, a concept that Green Residential understands. Our team of real estate experts can facilitate the selling process so you get the best deal possible.
What's more, we offer a flat-rate realty service so you can maximize your return on investment and reduce fees paid to Realtors. If you're looking to sell your home in the Houston or Katy area, contact us today!