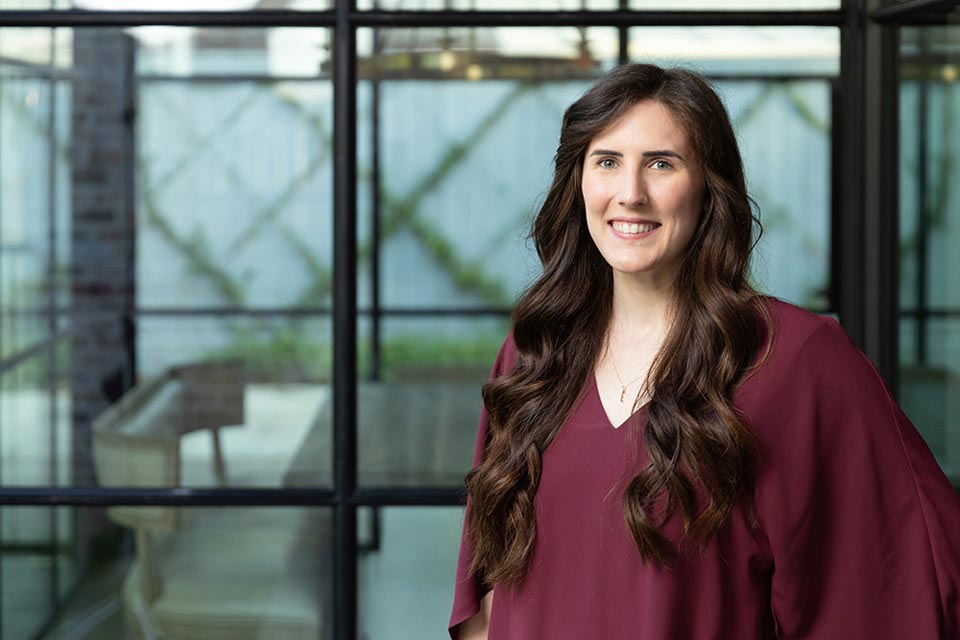 Jenna Robertson
Assistant Office Manager
Jenna is Green Residential's Assistant Office Manager. She primarily takes care of communications with owners and tenants, assisting all residents with their move in and move outs and general inquiries. Jenna is a licensed Realtor and has been working in real estate and property management since 2015.
Practice Area:
Communications, tenant relations
Words to live by:
May the wind always be at your back and the sun upon your face
All-time favorite movie:
One Flew Over the Cuckoos Nest
Interests outside of work:
She loves spending time with her husband, daughter, and family. She also enjoys times with friends, being outdoors, traveling and eating good food.
What was your first job?
Babysitting
What music/bands do you like to listen to?
Any music that makes you feel alive.